By Lucyna Krawczyk-Żywko
Sherlock Holmes, "the most portrayed literary human character in film and TV" (Guinness World Records News), is skilled at disguising himself and adjusting to different circumstances and yet remaining himself. Few literary characters lose so little in the process of adaptation, be it cinematic or literary, and I propose calling him a cultural chameleon: regardless of the palette and colour against which he is positioned, he remains a brilliant sleuth.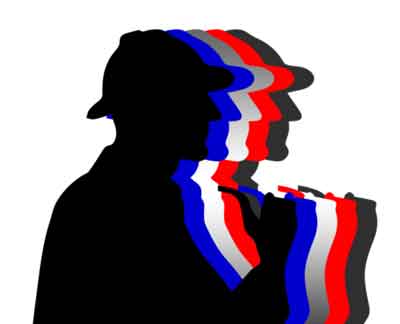 My Victoriographies article compares four titles and four colours: A Study in Scarlet (1887) – "a fascinating book of Genesis" in Leslie S. Klinger's words, the first of the long-running series of texts by Doyle, and three instances of Holmes's adaptability to the twenty-first century standards and expectations: 'A Study in Emerald' (2003), a short story by Neil Gaiman, 'A Study in Pink' (2010), the first episode of the BBC series Sherlock, and 'A Study in Black' (2012–13), title given to the first arc of the Watson and Holmes comics series by Karl Bollers, Rick Leonardi and Paul Mendoza. Each of these reintroduces the character to the readers/viewers using elements familiar to the fans of the canon: on the one hand, their creators closely follow in Doyle's footsteps, with the direct references in the titles themselves being the first and most apparent link to the original story; on the other hand, they enhance the character and his world adding new perspectives indicated by the eponymous colours.
The detective was introduced to the readers on a scarlet background – feeding the Victorian thirst for blood, mystery, and sensation. Neil Gaiman chose emerald to combine the worlds of Arthur Conan Doyle and of H. P. Lovecraft, proving that our knowledge of the character and his stories is not sufficient to resist being fooled, and that the detective is a master of disguise. Moffat and Gatiss decided on pink, one of the stereotypically unmanly but modern colours, transferring Sherlock into the twenty-first-century reality. The Bollers/Leonardi/Mendoza team invoke the colour black by way of the physical body and cultural signifiers, depicting an African-American from Harlem: this Holmes fights modern gangs using modern means.
The colours' importance extends beyond mere aesthetics at the crime scenes, affecting narrative devices and underlining the most prominent departures from the original work. Each background highlights different aspects of the detective's personalit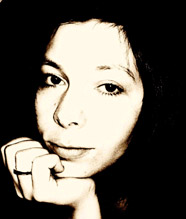 y, but also sheds light on his approach to crime and criminals.
---
Dr Lucyna Krawczyk-Żywko is Assistant Professor at the Institute of English Studies, University of Warsaw. Her research interests include contemporary perceptions of nineteenth-century characters. She has published several articles on recent retellings and co-edited a volume of essays on neo-Victorianism.