An extract from the introduction of Genre, Authorship and Contemporary Women Filmmakers
By Katarzyna Paszkiewicz
I don't think I've read the words women and film and feminism
in the same sentence as much in the last few months
since Thelma and Louise rocked the culture nearly two decades ago.
(Dargis 2010)
Kathryn Bigelow's success at the 2010 Academy Awards, when she became the first woman to receive an Oscar for Best Director for The Hurt Locker (2008), has renewed scholarly and critical interest in women's filmmaking and the position of female directors within Hollywood, as illustrated by The New York Times film critic Manohla Dargis's comment above. The debates surrounding Bigelow's historical win, as Dargis suggests, can be compared to those that emerged from the critical reception of Thelma and Louise (Ridley Scott, 1991), a generic amalgam of the Western, the buddy film and the road movie – three genres traditionally codified as male – and which significantly features two female leads. At the time of its release, Scott's film sparked considerable debate regarding its political value for feminism, often being read as a radical revision of Hollywood's conventional representation of woman's place in the domestic sphere (Tasker 1993: 134–9).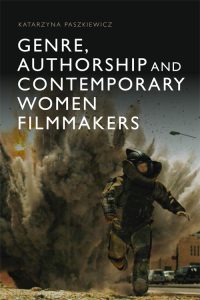 In spite of Dargis's enthusiastic response, The Hurt Locker, a war film about an Explosive Ordnance Disposal (EOD) team deployed in Baghdad, centred on the representation of US soldiers (of which all are male in the film), has not generated similar consensus on its significance in relation to feminist politics. While many commentators in the mainstream press celebrated the filmmaker's triumph as a female director working in a predominantly male industry – in the vein of Barbra Streisand, who famously announced that 'the time has come', after declaring Bigelow the winner of the Best Director category during the awards ceremony – the event also provoked a fair number of hostile responses, which emanated in part, and perhaps perplexingly, from feminist circles. In a frequently quoted salon.com review of The Hurt Locker provocatively entitled 'Kathryn Bigelow: Feminist Pioneer or Tough Guy in Drag?', Martha Nochimson (2010) famously accuses Bigelow of 'masquerad[ing] as a hyper-macho bad boy' to earn the respect of the cinematic industry, dubbing her not the 'Queen of Directors', as Quentin Tarantino referred to Bigelow when she received the Directors Guild of America Award, but the 'Transvestite of Directors'. Clearly frustrated by the institutional sexism in Hollywood, Nochimson regrets the cultural marginalisation of the chick flick, observing that the industry is 'so hobbled by gender-specific tunnel vision that it has trouble admiring anything but filmmaking soaked in a reduced notion of masculinity'.
In hindsight, it is evident that Bigelow's history-making win has not resulted in an increased number of women directors in the commercial film sphere, as Melissa Silverstein, author of the blog Women and Hollywood that advocates for gender parity across the US entertainment industry, denounces in her piece 'What Bigelow Effect?' (2012). The general disappointment is confirmed by statistics on the paucity of women directors in mainstream productions: according to Martha M. Lauzen's annual 'Celluloid Ceiling' reports released by the Center for the Study of Women in Television and Film at San Diego State University, in 2016 women accounted for only seven per cent of directors in the top 250 domestic (US) grossing films. Within this body of work, women were most numerous as producers (twenty-four per cent), followed by editors (seventeen per cent), executive producers (seventeen per cent), writers (thirteen per cent) and cinematographers (five per cent) (see Lauzen 2017). These results are even lower than in 2008 – the figures quoted by the mainstream press during the Academy Awards build-up – when women accounted for nine per cent of directors, the same percentage Lauzen measured in 1998 (see Lauzen 2009). Significantly, these low figures also translate into a lack of industrial recognition; to date, Bigelow remains the only woman in eighty-eight years to have been awarded an Oscar for directing[1]. The Academy's exclusion of women from its most prestigious category is overwhelming and attests to, in a wider sense, numerous obstacles that exist for women filmmakers working within the mainstream realm notoriously dominated by men.
While it is not my intention to herald Bigelow as an exception to the norm – a discourse reproduced over and over in critical debates concerning her Academy Award win and which overshadows a wide range of women filmmakers making movies in a variety of contexts worldwide – I contend that her triumph is relevant for feminist criticism, as it urges us to interrogate if, and to what extent, 'the time has come' for women filmmakers, especially those working within popular formats in the major film industries, such as Hollywood. The Hurt Locker, and its controversial reception, seems to be a stimulus for, but also a symptom of, a series of transformations in political, theoretical and commercial conceptualisations of women's cinema[2], even if the film's focus on masculinity and combat means it does not, at first sight, appear as such.
---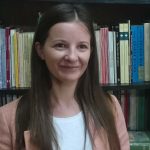 Katarzyna Paszkiewicz lectures in the Modern Languages and English Studies Department at the University of Barcelona. She has published book chapters and journal articles on Kathryn Bigelow, Sofia Coppola, Nancy Meyers, Kimberly Peirce, Icíar Bollaín and Isabel Coixet. She co-edited, with Mary Harrod, Women Do Genre in Film and Television (Routledge, 2017, long-listed for the Kraszna-Krausz Moving Image Book Awards for 2018). Her monograph Genre, Authorship and Contemporary Women Filmmakers has just been published by Edinburgh University Press (2018).
---
Notes
[1] Since the first Academy Awards in 1929, only four women have been nominated for the Best Director Oscar: Lina Wertmüller (Seven Beauties, 1975), Jane Campion (The Piano, 1993), Sofia Coppola (Lost in Translation, 2003) and Kathryn Bigelow (The Hurt Locker, 2008). Shortly after finishing the work on this book, screenwriter and director Greta Gerwig becomes only the fifth woman nominated for the best director in the Oscars' 90-year history.
[2] As also postulated by Patricia White in Women's Cinema, World Cinema (2015), who similarly opens her book with the Bigelow example, although with different aims.
---
References
Tasker, Yvonne (1993), Spectacular Bodies: Gender, Genre and the Action Cinema, London and New York: Routledge.
White, Patricia (2015), Women's Cinema, World Cinema, Durham and London: Duke University Press.