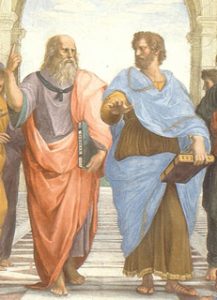 Wonder is largely absent as a topic of concern to contemporary philosophers. Yet ancient philosophers saw it as the source of what was distinctive in their way of thinking. Plato and Aristotle thought that it was the stirrings of wonder that stimulated the mind's emergence from the vague illusions of myth to the clearer light of philosophy. Something of that old narrative seems to linger in popular attitudes. We often see wonder as an endearing trait of childhood, rightly left behind in the rigorous pursuit of knowledge. We are now more likely to associate it with a recreational retreat into fantasy, not a serious intellectual engagement with reality.
The varied history of attitudes to wonder in later western philosophy illuminates the anomalies in our contemporary ambivalence about its role in the life of the mind. That history is not a simple trajectory of a single concept; it reflects changing ways of thinking about knowledge. Wonder has mingled with the history of other emotions; it has been caught up in changing attitudes to imagination. Wonder has been associated with surprise and amazement, and hence sometimes with intellectual stupor. By extension, it has at times been related to stupidity and mental passivity, as well as to intense intelligence and intellectual activity.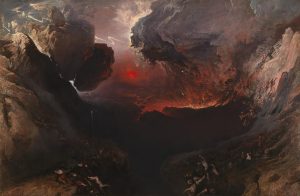 A crucial turning point in wonder's philosophical history came when its ancient connections with knowledge were eclipsed in 18th century notions of the Sublime. Through later German Idealist philosophy, fascination with the Sublime shaped the sensibility of Romanticism. Rather than being directly associated with a methodical pursuit of knowledge, this version of wonder was seen as a state of intense excitement – an overwhelming condition, in which delight mingled with astonishment and dread.
The Romantics' 'Sublime' involved appropriating – not always accurately – some key concepts in the philosophy of Spinoza: ideas of the unity of 'God-as-Substance' and Nature; and of thought and matter as equal attributes of that one Substance. Spinoza's own treatment of wonder looked back to its older connections with knowledge, although he also stressed its close connections with imagination and emotion in ways which facilitated the development of the Romantic Sublime. Re-reading Spinoza's 17th century texts now can allow us to reclaim lost continuities between wonder and intellect. They can also give us a clearer understanding of the limitations of the idea of the Sublime, as well as of its mesmerising attractions.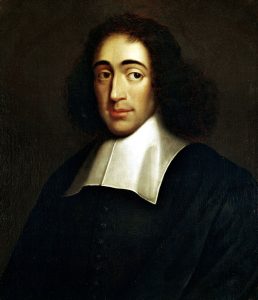 Through a revitalised sense of wonder, we can appreciate the unity of aspects of mental life which have often been seen as opposed – reason, imagination and emotion. It can help break down unhelpful divisions between science, the humanities and literature, which have rested on those oppositions. To wonder is to be brought to an intellectual impasse: the mind comes to a temporary pause, in which it is forced to begin thinking anew. Rediscovering wonder as an open-minded response to what is strange and unfamiliar can enrich our thinking. Amidst the fears of an uncertain future, that may well be a more reliable source of hope than the false security offered by the repetitious mantras of contemporary political rhetoric.
---
By Genevieve Lloyd
Genevieve Lloyd is Professor Emeritus of Philosophy at the University of New South Wales, Australia. She is a graduate of the University of Sydney, and holds graduate degrees from the University of Oxford. In 1987, she was appointed to the chair of philosophy at UNSW, making her Australia's first female professor of philosophy. Her research has been mainly in history of philosophy – especially 17th and 18th century philosophy, feminist philosophy and the relations between philosophy and literature.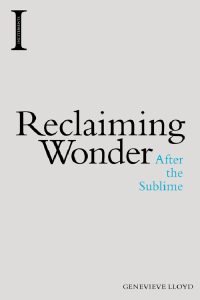 After the Sublime
Genevieve Lloyd
Image Credits
Detail of Plato and Aristotle from The School of Athens by Raphael, 1511
The Great Day of His Wrath by John Martin, c.1853
Portrait of Baruch de Spinoza (1632–1677), artist unknown, c.1665