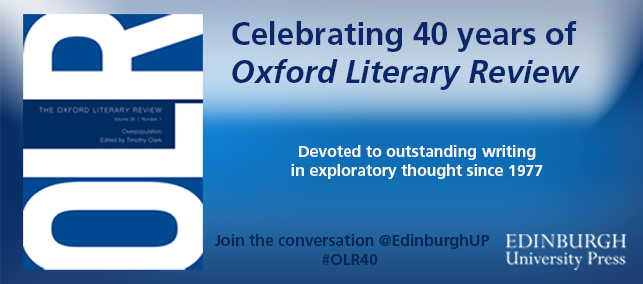 Welcome to the not-so-sunny days of August where, in the perpetual spirit of celebrating OLR's 40th anniversary, we are sharing the work of Ann Smock, currently Professor Emerita of French at the University of California. Perhaps best known for her translations of works by Maurice Blanchot and Sarah Kofman, Smock also has research expertise in literature and 20th century women's writing.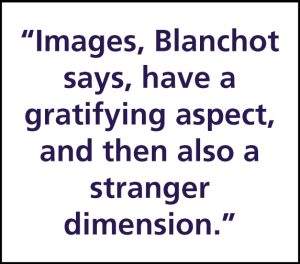 Published in an OLR special issue on Maurice Blanchot in 2000, 'Tranced: Melville, Blanchot', explores the 'leaden, spellbound' mood that can come across Herman Melville's work and compares it to that of Blanchot's. Tackling themes such as enchantment, dreams, sleep-walking, cadavers, resemblance, identity and, of course, trance-like states, Smock provides a compelling insight into the characters and works of Melville and Blanchot.
Enjoy the full article, free until 15th September.
Subscribe to Oxford Literary Review
Keep up-to-date with all the latest writing in deconstruction, literary theory, psychoanalytic theory, political theory and related forms of exploratory thought.
Receive free access to all OLR content published from 2000.
For pricing information, visit our subscription information page or email journals@eup.ed.ac.uk.
Oxford Literary Review (OLR), founded in 1977 by Ian McLeod, Ann Wordsworth and Robert J. C. Young, is now celebrating its 40th anniversary. To celebrate, in each month of 2017 the Edinburgh University Press blog will highlight an influential article published in OLR.