by Susan Kerns

ReFocus: The Films of Susan Seidelman editor, Susan Kerns, discusses researching the book, what surprised her during the process, the most exciting part of the project and whether her research changed her worldview in this fascinating Q&A.
Tell us about the book
This is the first collection devoted to Susan Seidelman's film and television works, covering the breadth of her career with in-depth analysis of certain pieces. It includes a substantial interview with Seidelman, a chapter by Elizabeth Alsop suggesting expanding notions of auteurism to help us better discuss and incorporate the television work of directors like Seidelman into critical structures, and the original screenplay pages of the She-Devil ending, with Seidelman's notes on them. This scene was filmed, and it is so different from the theatrical ending! The change speaks to the importance of a director's vision, even when adapting a beloved novel.
What inspired you to research this area?
I've long been interested in how women directors navigate filmmaking systems and continue making work despite the sexism of the industry. I wanted to write my dissertation on how/where women directors got their first breaks and continued working (awards, box office success, key advocates), what genres they worked in, and how they moved through studio, independent, and television production. I kept finding unusual and striking industrial and narrative patterns, even among women in very different places like Poland, India, Martinique, and the United States. I was told I needed to write something more theoretical, so I set aside the project, but my interest in these directors stuck with me. I've felt a strong connection with Seidelman's work throughout my life, which I write about in the book's introduction. When I saw her name on the ReFocus call for collection editors, it felt right to begin this research journey again.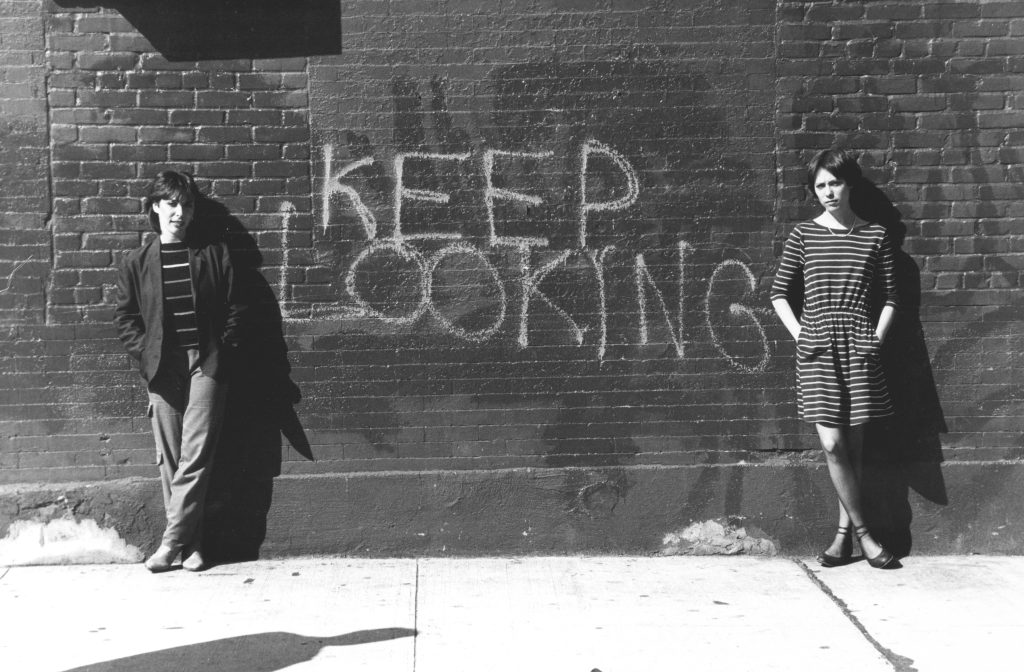 What was the most exciting thing about this project for you?
Working with Susan Seidelman herself! Early on, I messaged her and asked if I could interview her. She agreed and has been such a willing collaborator throughout. She shared numerous stories and images – many that unfortunately did not make it into the collection due to rights issues – and she has been incredibly generous with her time. Working with her has been the most exciting part of this project bar none. (If you're reading this, Susan, thank you!) My hope is to have a retrospective screening or two of her work in conjunction with this publication.
Did you discover anything particularly strange or surprising?
Everyone talks about the problem of the film and television archive, and I felt that deeply. Someone was interested in writing about Seidelman's mid-1990s remake of Disney's The Barefoot Executive, for example, and no one could track down the film! I contacted archives, called in favors, and searched international VHS sales outlets. The best version available at the time was a partial recording on YouTube.

I watched Confessions of a Suburban Girl on YouTube and A Cooler Climate in 10-minute segments. A friend found The Dutch Master for me. I think this is a significant problem when studying women filmmakers who moved into TV for periods of their careers. It's difficult to study specific works, and networks or larger trends, when accessing the films is a struggle.
I was surprised by The Ranch, the pilot/feature Seidelman directed for Showtime. I was unfamiliar with it before starting this collection, and it's something of an anomaly in her body of work. The pilot nature of the project necessitated its open ending, and watching it, you can imagine the season one arc. But the film's approach to sex work as somewhat unremarkable labor, and the film's bleak ending, stuck with me. I feel Seidelman's European art cinema influences undergirding the cable television aesthetics. It's worth another look.
Did you get exclusive access to any new or hard-to-find sources?
Maya Montañez Smukler, a collection contributor, works in UCLA's Film and Television Archive. She incorporates numerous archival sources into her chapter, and it was fun to receive her emails with copies of things like the Articles of Incorporation and stock certificates for Desperate Films when Desperately Seeking Susan was in development. In one letter dated 1st January 1985, when Leora Barish was awaiting payment, Barish writes:
"May the new year be filled with no worse problems than how to correctly designate and dispose of large checks."
Seidelman also sent behind-the-scenes images, including one I love of Santo Loquasto cutting her hair on the Desperately Seeking Susan set. I love how these pieces of ephemera suggest the texture of a film's production.
Has your research in this area changed the way you see the world today?
This project solidified my commitment to raising awareness about women directors who, at their height, often were undervalued or misunderstood by male critics and studio executives, and whose work remains critically overlooked. It affirmed my love of physical media (or justification for purchasing it?) and my desire to encourage more substantive discussions of crew collaboration in film criticism.
---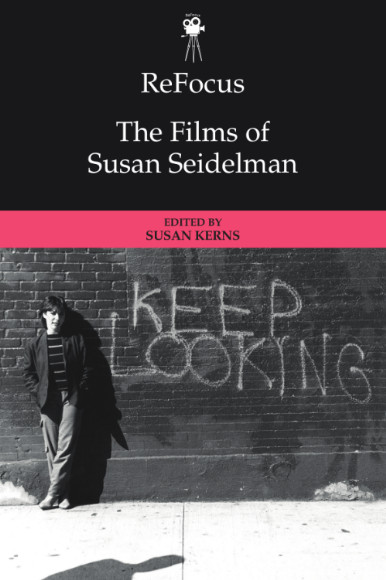 Get 30% off your copy with discount code NEW30
About the book
The first scholarly work to focus on the work of American director and producer, Susan Seidelman.
About the editor
Susan Kerns is a filmmaker, intimacy coordinator, and film festival advisor whose published work focuses on embodiment in popular culture. She is an Associate Professor of Cinema and Television Arts at Columbia College Chicago and holds a PhD from the University of Wisconsin-Milwaukee.
---