by John Price
Tell us a bit about your book
ReFocus: The Films of William Wyler is a collection of critical essays, by contributors from both sides of the Atlantic, on one of the most successful and awarded directors of classic Hollywood, and whose diverse range of films defies categorization. This volume of the ReFocus series attempts to examine and explain a European-born yet highly Americanized film director who was paradoxically both a Hollywood journeyman and cinematic "auteur."
If nothing else, I hope this book will clear up the lack of awareness that often leads many to confuse William Wyler and Billy Wilder.
What would you say is the most intriguing aspect of this filmmaker?
First is the fact that in his career, Wyler seems to have attempted every genre of film possible, as demonstrated by this collage of stills from some of his work: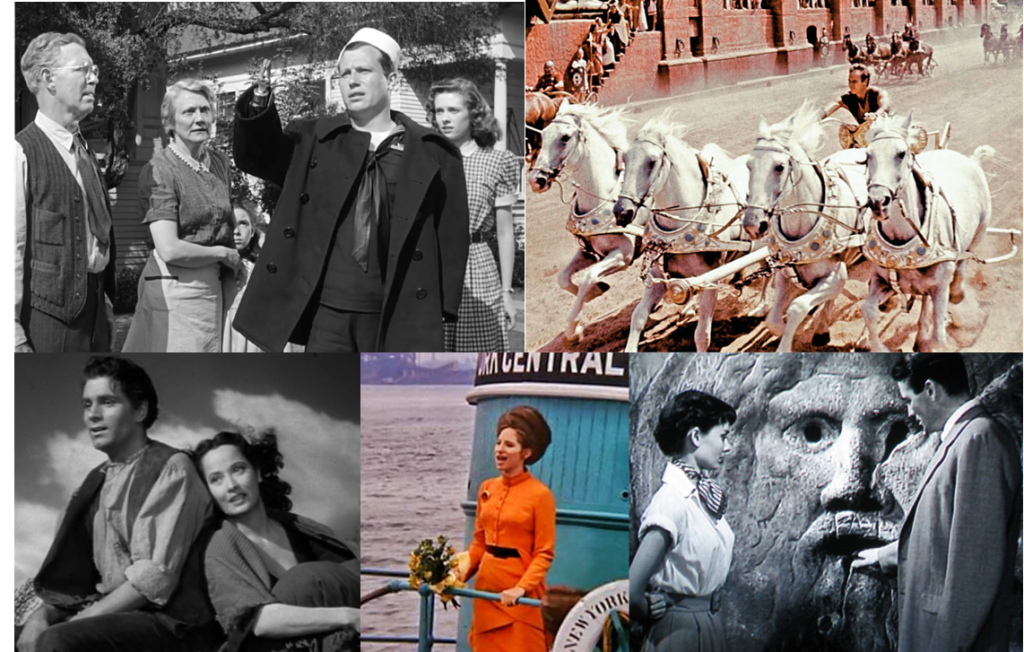 Second, and at the heart of the Wyler conundrum, is the fact that despite the success of films like those above and many others, Wyler remains extremely underappreciated and even unknown. Indeed, one film analyst, after Wyler's death, described the filmmaker as "the most famous director you never heard of." This volume, by eliciting international views on a distinctly American director, attempts to provide insight into this often underrated "auteur."
What inspired you to research this area?
Since I was interested in the movies from a very young age, it is easy to understand how a huge epic like the 1959 version of Ben-Hur by Wyler would captivate – especially when viewed on the truly big screen (2.75 to 1 aspect ratio, as compared to what is considered widescreen today, 16 x 9, which is not even 2 to 1).
Steven Spielberg often relates how he was enthralled at a very young age by seeing Cecil B. DeMille's The Greatest Show on Earth. However, he never speaks of whether or not he still admires this film today. I would guess his youthful admiration for this film has receded with time. Conversely, I found, as I matured, that my esteem for Wyler's Ben-Hur only increased – from simple visual thrills to a deeper regard for a highly intellectual script and a study of the personal among the spectacular.
Indeed, it is not hyperbolic to say that Wyler's Ben-Hur has more in common with Dr. Zhivago than with The Ten Commandments. It is Wyler's talent, throughout his career, for employing cinematic techniques to serve, and be subordinate to, the story and the characters that led producer Sam Zimbalist to ask him to take on Ben-Hur, give it that Wyler touch, and save it from being just another empty spectacle.
It is this prowess for portraying the human condition, especially in characters under adverse situations, that provides the commonality between such seemingly diverse films as Dodsworth, Jezebel, Wuthering Heights, Mrs. Miniver, The Best Years of Our Lives, Roman Holiday and The Children's Hour. So, this volume was inspired by what began as a childhood infatuation with one specific film and evolved into a life long personal, academic and professional appreciation for the works of William Wyler.
What was the most exciting thing about this project for you?
The most exciting thing about this project was to see, from all the contributors, how many other film scholars shared the same interest and respect for Wyler that I have. In fact, when ReFocus Wyler came out, an academic colleague of mine, as part of her congratulations, said that she was looking forward to seeing the book because she was a big fan of classic Hollywood, but was not sure if she was specifically familiar with any Wyler films.
Smilingly (if you can smile in an email) I assured her, even though I did not know her specific tastes in movies, that if she liked classic Hollywood, I was confident she had no doubt seen several Wyler films. It would have been hard for her not to have; such is the extent of his role in American cinema.
Did you discover anything particularly strange or surprising?
I was not aware as to the extent that Wyler helped to define cinematic grammar. In a career that encompassed the transformation from silent film to sound, and from classic Hollywood to "New Hollywood," Wyler's role in the evolution of cinematic technique is central. Indeed, I think many will be surprised to learn that Wyler's innovations in shot composition predated many of the visual cinematic attributes often credited to Citizen Kane. It is also worthy of note that no other American filmmaker has directed more actors and actresses to Oscar-winning performances. It's not even close!
What's next for you?
The creation of this volume has been an all-consuming project, and there is of course a certain desire to embrace idleness. However, I would like to begin planning a book that examines a connection between classic Hollywood and Early American Literature. The film/literature relationship is central not only to my doctoral focus, but also the subject of most of my published writings.
---
---
More on the book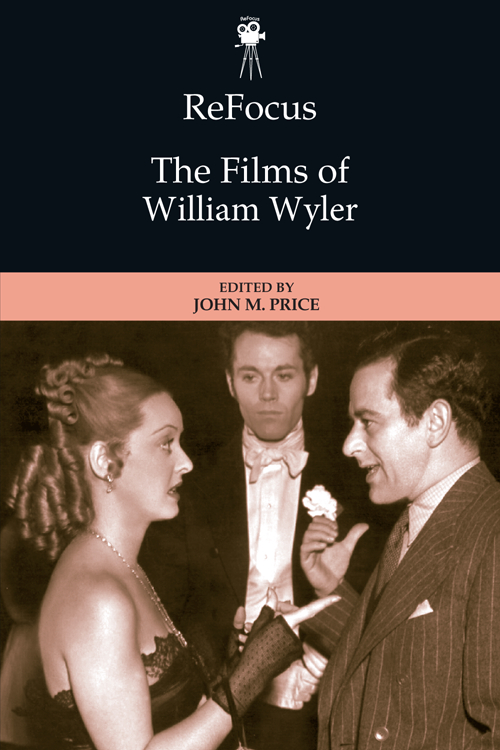 Order your copy of ReFocus: The Films of William Wyler – Get 30% off with launch discount code NEW30
"With twelve Oscar nominations for Best Director – a record that still stands – and three combined wins for Best Director and Best Picture, William Wyler is a giant of American film history. But compared to the shelves of books discussing the films of John Ford, Alfred Hitchcock, and other luminaries, his work has only rarely received its due. John M. Price's ReFocus volume aims to remedy that omission and succeeds handsomely."
– Leo Braudy, University of Southern California
About the editor
John M. Price has an PhD in Film and Literature from Northern Illinois University and a B.A. in English from the University of Notre Dame. He has previously taught at both Northern Illinois University and the University of Wisconsin-Eau Claire. In addition, he also has over twenty years of award-winning, professional film and television production experience as a producer, director, scriptwriter, and lighting director. His contributions to journals and edited collections include: "Melville and Ford: Ahab and the Duke" in The Performativity of Villainy and Evil in Anglophone Literature and Media (2021), "Traces of Utopia in A Man for All Seasons" in Literature/Film Quarterly, 47:1 (2019), "Rebecca: Auteur, Auteur" in Critical Insights: Alfred Hitchcock (2017),"Modernizing Augustan Satire on Screen: Gulliver's Travels (1996)" in Jonathan Swift and Philosophy (2017), and "Early American Literature Meets Classic Hollywood: The Scarlet Letter (1934)" in Poli-Femo: Letteratura e Arti (2016).
---
Sign up to our mailing list to keep up to date with all of our free content and latest releases