I identify three strands in Virginia Woolf's apprenticeship: homeschooling, teaching in a college for working adults, and book reviewing; explore the teachers and lessons in each strand; and argue that Virginia Stephen's apprenticeship braid compelled Virginia Woolf to become a pedagogical essayist.
Many people know about Virginia Stephen's education in her father's library, but she also learned from her mother and brother, an aunt, periodicals, libraries, teachers at King's College London Department for Ladies, and her Greek tutor.
I examine what she learned from the de facto principal and students at Morley College for Working Adults where she taught four different kinds of courses over eight terms in 1905-1907.
I study her book reviewing and essay writing for seven different periodicals between 1904 and 1912.
What inspired you to research this area?
Long ago, I read the 4-volume set of Virginia Woolf's essays collected by Leonard Woolf, and I wanted to figure out why and how she wrote such welcoming essays about authors and work I often knew little or nothing about. I knew she had been self-educated, but how had she learned to be such a fine essayist? And although this situation has begun to change, I also wanted to bring more attention to her essays and their potential for classroom use.
What was the most exciting thing about this project for you?
I discovered I love working in archives, not just following leads, though that's fun, but wandering around just exploring. I never knew what might turn up or how it might connect to something found earlier or later. The mystery, detection, and puzzle-solving features excited me even though the work could be tedious and slow or turn up nothing. The occasional discoveries and light bulbs more than made up for the leg work involved, though. And I never tired of entering an archive, no matter where it was or what I was looking for.
I should also mention how much I enjoyed meeting archivists and archive staff members who entered the spirit of the search, helped me pursue every angle, suggested other possibilities or workarounds, and assisted in ways far beyond their formal job description duties. They responded to my interest with interest of their own, and they answered follow-up questions, often years later, with good cheer and clear information.
Did you discover anything particularly strange or surprising?
I recently read in Robert Caro's Working that editor Alan Hathway's advice to him as he began investigative reporting at Newsday was to "Turn every page." He was right!
At Manuscripts, Archive, and Special Collections at Washington State University, I found Julia Stephen's household budget for 1880 or 1881 on the back of the last page of her unpublished reply to an April 1880 article on agnosticism and women, a budget that shows the disparity between what the Stephens paid to educate their boys and educate their girls.
I found minutes for additional committees and meetings at Morley College by turning a notebook of handwritten minutes upside down and starting back through. And I found Cyril Yaldwyn by paging through issue after issue of the Morley College Magazine.
Carefully perusing King's College London syllabi and Delegacy minutes revealed interesting contextual details about Virginia Stephen's German teacher, the Ladies Department inner workings, and other teachers there.
Turn every page works on the internet, too. An exhaustive google search for Miss Clay led me to an obscure publication, some correspondence with both the librarian and the archivist at Lady Margaret Hall, Oxford, and then a visit to the archives where I learned all about the other Greek tutor Virginia Stephen mentions in her Miss Case piece in A Passionate Apprentice.
Did your research take you to any unexpected places or unusual situations?
Growing up in a small Ohio village, I never dreamed I would do research in archives, first of all, or second, ever live and walk in New York City, Pullman, WA, and Lewes, London, and Cambridge, England.
When I first traveled to Pullman, WA, in 1995 to see the Leonard and Virginia Woolf Library in Manuscripts, Archive, and Special Collections, it was still relatively unusual to do so. There, before the short-title catalog compiled by Julie King and Laila Miletic-Vejzovic had been published, I examined cards in the card catalog and the books themselves as I worked to separate the huge Woolf library into individual libraries belonging to Leslie, Julia, Thoby, and Virginia Stephen.
Has your research in this area changed the way you see the world today?
In 'How Should One Read a Book?', Woolf describes a four-stage process for becoming a reader, and taking that seriously changed everything for me. Trying to figure out where her insightful pedagogy came from changed my scholarly path, and the resulting research changed how I taught and how I saw students, reading, and my role in the university. Woolf remains relevant to anyone who cares about teaching because of her attention to reading, writing, and education in the essays and the pedagogy underlying them.
What's next for you?
I am currently working on a sequel, Virginia Woolf's Essays: Being a Teacher, in which I want to illustrate what and how Woolf's essays teach and to expand our sense of who she teaches. What does an educator essayist look like in practice? Its tripartite structure is subject to revision, of course, but I want to find out what she teaches us about writing essays, reading literature, and educating students. I hope to clarify how her essays continue to teach and to encourage readers to join the literary conversation.
London Library

Morley College entrance

Waiting in line for the British Library to open

Deneke Building, Lady Margaret Hall, Oxford. Photo credit to Principal and Fellows of Lady Margaret Hall, Oxford

Reading room at the King's College London Archives. Photo credit to King's College London Archives

Manuscripts, Archives, and Special Collections entrance lit by the Holland and Terrell Libraries skylight dome at Washington State University. Photo credit to Washington State University Libraries
---
About the author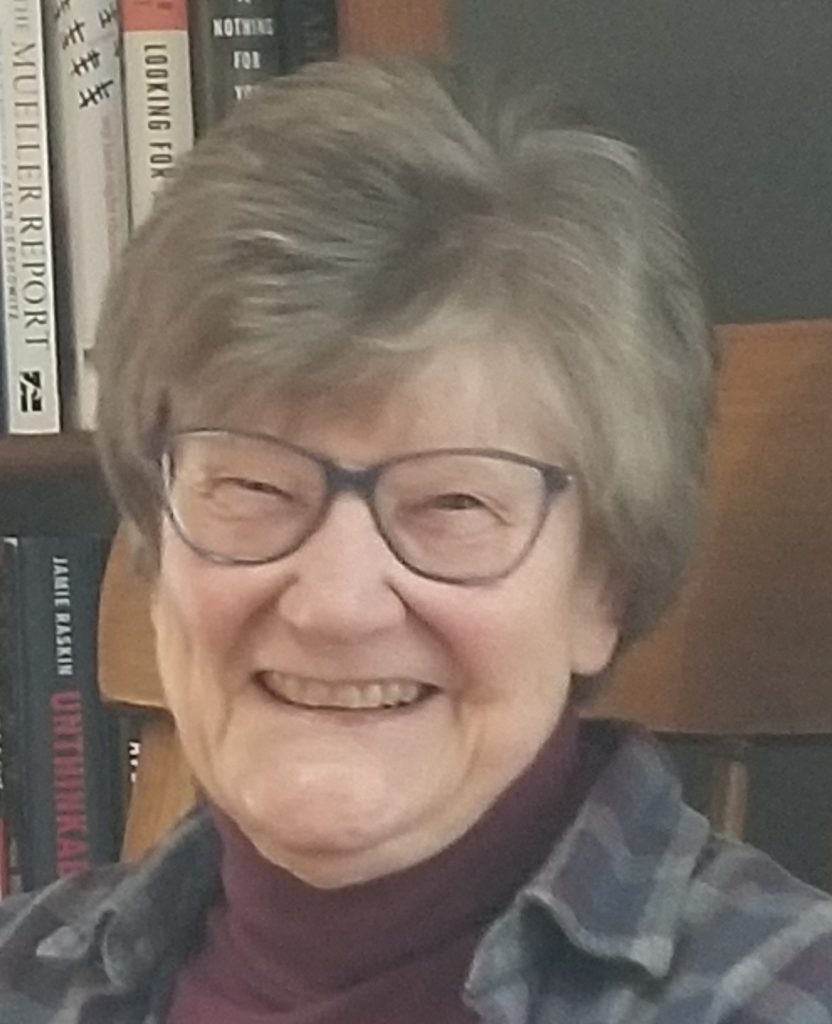 Recently retired from Otterbein University in Ohio, Beth Rigel Daugherty taught for 36 years. Her majors courses included modernist English literature, Virginia Woolf, Appalachian literature, and Latin American magical realism. She also taught writing courses for general education students thematically focused on reading for life, Appalachian, and Native American literature and culture. Falling in love with Virginia Woolf and her essays while at Rice University, she has been presenting and publishing on both ever since with articles in edited collections, editions of the "How Should Read a Book?" holograph draft and Woolf's fan letters in Woolf Studies Annual, and, with Mary Beth Pringle, the MLA teaching volume on To the Lighthouse. She is currently working on the next book in her two-book project, Virginia Woolf's Essays: Being a Teacher. for Edinburgh University Press, the first of which Virginia Woolf's Apprenticeship: Becoming an Essayist is available now!
Visit our website to find out more about Beth's book, Virginia Woolf's Apprenticeship: Becoming an Essayist and use discount code EVENT30 at checkout to save 30%.