by Alberto Zambenedetti
Sophia Loren relaxing by the side of the road, next to her broken-down Mercedes-Benz 300 SL Gullwing. Vittorio Gassman speeding through a deserted Rome in a beat-up Lancia Aurelia B24 convertible. Rossano Brazzi taking down the top of his 1956 Ford Thunderbird. Anita Ekberg pushing her Lancia Flaminia GT Convertible with the help of Marquis Gerini and a zealous policeman. These four vignettes all feature movie stars whose fame is tied to Italy's motorization, yet only one is from an actual film. Can you guess which one?
The History of Italian Stardom and Vehicular Mobility
The history of Italian stardom is inextricably tied to vehicular mobility. Arguably, only the first "wave" of dive and divi of silent cinema was primarily (but not exclusively) peripatetic. The articulation of the second "wave" of stars, which coincided with the invention of sound and the reorganization of the film industry by the Fascist regime, was tied to the country's concurrent modernization.
In his breakout role in Gli uomini, che mascalzoni… (What Scoundrels Men Are!; Dir. Mario Camerini, 1932), legendary actor Vittorio De Sica played a charming car mechanic; the stoic Amedeo Nazzari rose to fame as heroic aviator Luciano Serra pilota (Luciano Serra, pilot; Dir. Goffredo Alessandrini, 1938); and after his many military characters, Fosco Giachetti sat behind the wheel of a truck in Gianni Franciolini's Fari nella nebbia (Headlights in the Fog, 1942), a film that many consider a forerunner of Neorealism. Yet, in this period mobility was almost exclusively a male affair that confined female stars (Alida Valli, Assia Noris, Doris Duranti, Isa Miranda) to the figurative passenger seat.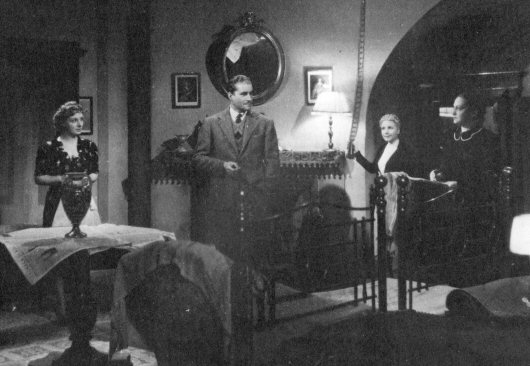 Italian Stardom and the Rallye del Cinema
The third "wave" of Italian film stars, which corresponded with postwar reconstruction and continued well after the economic boom (1958–63), was even more synergetic with the development of new transit infrastructure and the ramping up of motorized transportation. Additionally, for the first time in Italian cinema, women often sat in the driver's seat.
Nowhere is this social shift more apparent than in the Rallye del Cinema, an annual car race featuring A-, B-, and C-list celebrity drivers who challenged each other in an endurance drive from Rome to Sanremo aboard brand new automobiles. Famous contestants included women from all "waves," such as silent cinema diva and filmmaker Francesca Bertini, Fascist-era favourite Doris Duranti, and newcomers Isa Barzizza, Gina Lollobrigida, Anna Maria Pierangeli, Nilla Pizzi, Rossana Podestà, and Greco-Italian actress Yvonne Sanson, winner of the first competition in 1954. The grand prize, of course, was a luxury vehicle. The prolific Alberto Sordi, then a red-hot star in the firmament of comedy players, victoriously crossed the finish line of the 1956 edition aboard an Alfa Romeo Giulietta Berlina emblazoned with the number 44.
The Impact of Cars on Italian Film
Italy's mid-century motorization impacted the silver screen as much as it did urban planning, if not more. A number of titles, from Il sorpasso (The Easy Life; Dir. Dino Risi, 1962) to L'ingorgo (Gridlock; Dir. Luigi Comencini, 1979), from I motorizzati (Dir. Camillo Mastrocinque, 1962) to the corresponding Le motorizzate (Dir. Marino Girolami, 1963), portrayed the joys and perils of this newly-found mass mobility.
The rise of petroculture produced new consumer aspirations that were often grafted onto older narratives of tourism, travel, and migration. Such is the case of Alberto Sordi's Un Italiano in America (An Italian in America, 1967), which vaults across the Atlantic to displace Italy's skeptic relationship with capitalism onto a landscape where the vanities of the "American Dream" and the hard realities of diasporic life collide. In this film, Sordi the director applies the lessons he learned travelling across Italy in his Giulietta; much can be learned about a country and a society by looking at them through (a camera attached to) the window of a moving car.
---
About the Author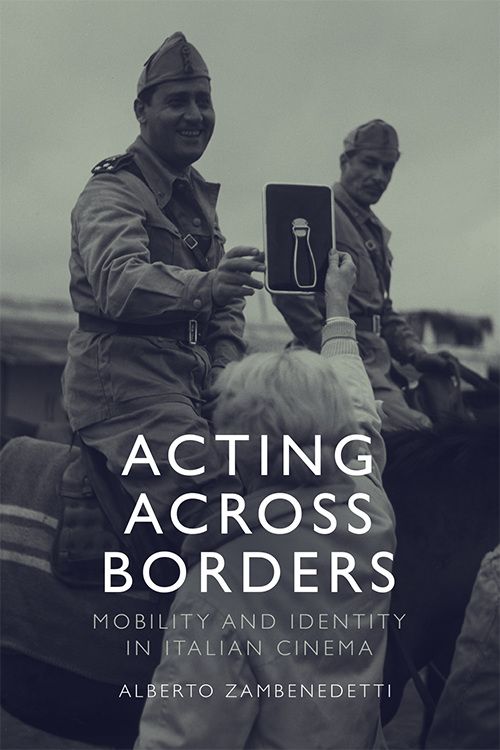 Alberto Zambenedetti is Assistant Professor of Italian and Cinema Studies at the University of Toronto. His research focuses on the relationship between people and places, and on the different manifestations of identity politics in Italian cinema. Zambenedetti's monograph Acting Across Borders: Mobility and Identity in Italian Cinema (Edinburgh University Press, 2021) explores how the national film industry has grappled with social and cultural anxieties related to human mobility over the last century. His interests also include Location Studies, Film Noir, and Temporality.
Liked this post? Check out more posts about Italian cinema.