by Erica Tortolani and Martin Norden
Silent-era film director Paul Leni was at the forefront of German filmmakers whose stylistically daring and narratively innovative productions garnered international acclaim and who found themselves heavily recruited by Hollywood studios during the 1920s. The following is a timeline of Leni's life and career, adapted from our book ReFocus: The Films of Paul Leni.
---
Early Life and Career: 1880s-1910
1885: Born Paul Josef Levi in Stuttgart, Germany, on July 8 to Moses Hirsch Levi and Rosa Mayer Levi.
1900s: He works as an apprentice in an ornamental ironworks company while developing his skills as an avant-garde painter and costume designer. Around 1902, shortly after the death of his father, he moves to Berlin and enrolls in Berlin's Academy of Fine Arts for a degree in painting.
He receives his first professional assignments as a graphic artist and caricaturist. He begins calling himself "Paul Leni" but does not legally change his surname. In 1908, he creates a poster for a Berlin cinematograph exhibition; it is his first film-related work in any medium. His design work begins appearing in German film periodicals soon thereafter.
Graphics, Set Design, and First Directorial Assignments: 1910s
1911-1913: He creates posters for Max Reinhardt's theater company and for film theaters in Berlin and Stuttgart. In 1913, he designs the sets for his first film assignment: Joe May's An Outcast, Part 1: The Young Boss.
1914-1916: Following his set designs for five films in May's "Stuart Webbs" detective mystery series, Leni joins the German military. During his service, he develops plans for a wartime film that would eventually become The Diary of Dr. Hart.
1917-1919: With the support of the German army's Photo and Film Office, he begins filming The Diary of Dr. Hart in 1917. Following his military discharge later that year, he designs sets for two other directors' films and completes production on his own films, Prima Vera and Sleeping Beauty. The first of his notable collaborations with actor Conrad Veidt, The Mystery of Bangalore, is released in January 1918, and it is soon followed by the delayed premiere of The Diary of Dr. Hart. This body of work leads to a contract with Gloria-Film GmbH in 1919.
Life and Work: Early 1920s
1920-1922: During the making of the Gloria film The White Peacock in 1920, he meets Leonore "Lore" Sello, a professional dancer. They marry within a year. Leni's co-directed film Backstairs debuts in 1921.
After completing nine productions for Gloria-Film, Leni decides to develop his film projects independently. He founds his own company, Paul-Leni-Film GmbH, but produces no films under that company title.
1923-1926: In June 1923, he and Hans May co-found "The Gondola," a cabaret theater in Berlin. In 1924, he strikes a deal with Neptun-Film AG to create what would become his most famous film to date: Waxworks. Co-directed with Leo Birinski, Waxworks is released in November to worldwide acclaim.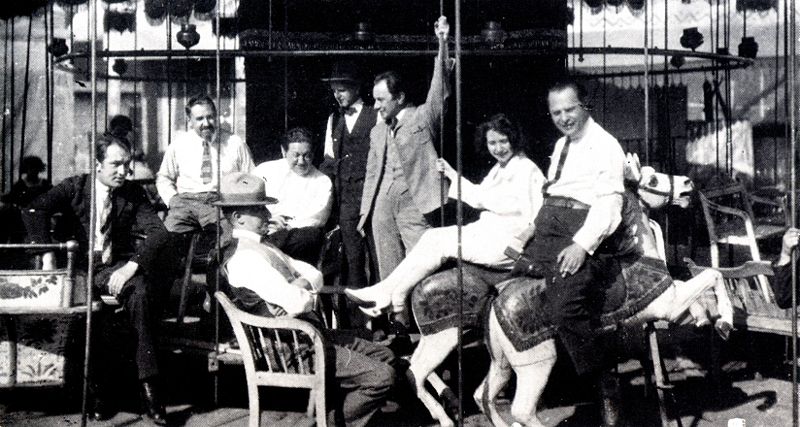 Leni designs and stages a string of live productions ("prologues") that serve as lead-ins to films shown at the Palast-am-Zoo, Berlin's largest movie theater. He also founds Rebus-Film GmbH, a company through which he creates eight short crossword puzzle films in collaboration with Hans Brennert and Guido Seeber. The Rebus films are released sporadically between December 1925 and January 1927.
Entry to Hollywood: Late 1920s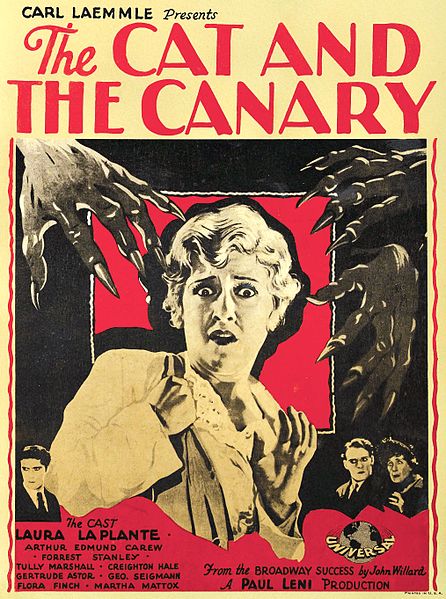 1926: Leni's work as a film director, set designer, and prologue producer captures the attention of Universal Pictures president Carl Laemmle, who invites the filmmaker to come to the US and join his company.
After arriving in New York City on April 20, 1926, Leni begins work on his first Universal project: a prologue for the Tod Browning film Outside the Law. The film opens in revival on May 9, and Leni's work as the creator of its prologue, titled "The Police Sergeant's Story," draws considerable critical praise. During Outside the Law's run, Leni designs "Tremendous Trifles," a prologue for the Universal comedy Rolling Home.
Leni moves to Hollywood and begins working on his first US film: The Cat and the Canary, an adaptation of John Willard's hit stage play.  The film opens on September 9, 1927 and becomes a global success. He follows it up in October with The Chinese Parrot, an early "Charlie Chan" movie.
Final Films and Untimely Death: 1928-1929
1928: The Man Who Laughs, Leni's adaptation of the Victor Hugo novel, debuts on April 27. Universal releases what would be Leni's final film on December 25: The Last Warning, an adaptation of Wadsworth Camp's novel and Thomas Fallon's play.
1929: Around June, Leni contracts severe blood poisoning resulting from an infected, ulcerated tooth. He becomes critically ill, and his condition deteriorates over the next few months. He dies of sepsis and heart failure on September 2 in Los Angeles at the age of forty-four. His remains are cremated two days later.
---
About the authors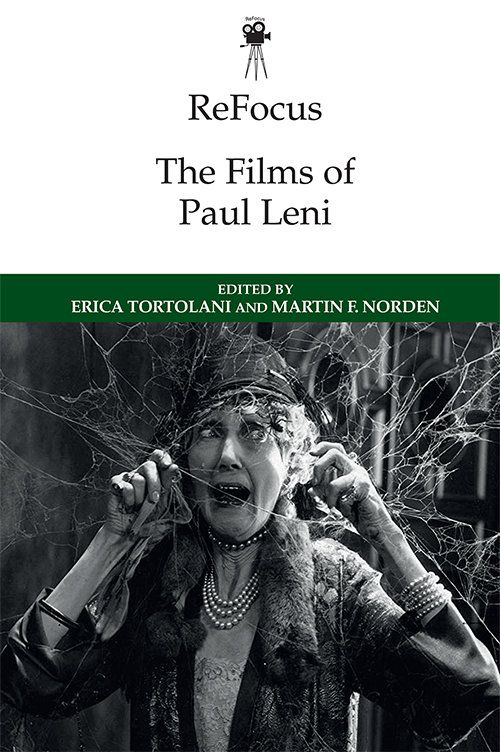 Erica Tortolani is finalising a PhD in Film Studies at the University of Massachusetts.
Martin Norden is Professor of Communication at the University of Massachusetts.
Their book, ReFocus: The Films of Paul Leni is available now from Edinburgh University Press.
Liked this post? Read more in film and television studies.