by Geoffrey Marsh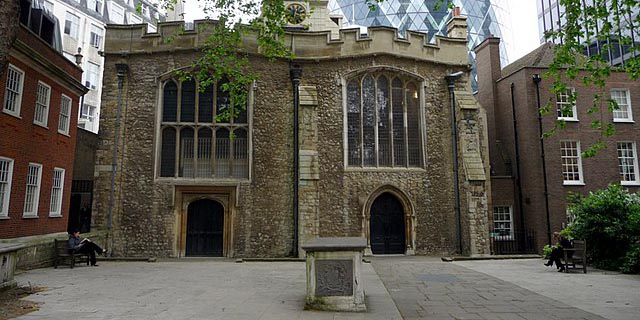 Who were the most interesting 'neighbours' of that Living with Shakespeare explores? I tried to follow up on all of the hundred or so families that made up the parish of St. Helen's, Bishopsgate in the 1590s. Unfortunately for many, there was little more than the dates of their baptism, burial or arrival of their children. Of those where it is possible to discover more, the following five are of particular interest. They would have all been alive in 1598 when Shakespeare was recorded as a taxpayer in the parish. They also probably lived within a hundred yards or so of Shakespeare. Did he ever speak to them? – unfortunately there is no way of knowing. However, they indicate the wealthy, ambitious and creative milieu in which Shakespeare chose to live.
1. Alderman John Robinson the Elder (died 1600)
A wealthy merchant of the wool staple, moved into the former north wing of the nunnery with his sixteen children in c.1575. As an alderman since 1592, he was an important figure in the civic government of London. By the late 1590s, he was in decline and getting castings from the astrologer Simon Forman about his health. He was clearly at loggerheads with his eldest son, also John, over the terms of his will and his youngest daughter, Elizabeth, due to her choice of husband. When he died, his youngest son was far away – trading in Turkey.
2. Elizabeth Robinson
His youngest daughter, married (out of the parish) in September 1596 against her father's wishes and as a result was cut out of his will. Could the opening of A Midsummer Night's Dream, probably written around this time, allude to this local scandal? – possibly, but feisty daughters fighting against their father's dynastic ambitions must have been a common occurrence in Elizabethan London.
3. Doctor Edward Jorden (1566 – 1633)
He was the same age as Shakespeare. He moved into the parish c. 1595 with his pregnant wife Lucy. Sadly, she gave birth to stillborn twins. Jorden had travelled to northern Italy for his medical studies. It is often asked from where Shakespeare got his ideas about foreign countries, especially the Italian states. In St. Helen's, Shakespeare was living close to someone who had been at universities there for a considerable period. Jorden had also acquired a particular interest in the benefits of spas/mineral waters and helped the development of Bath, where tragically his son drowned in the King's Bath. His A Briefe Discourse of a Disease called the Suffocation of the Mother (1603) is a key text in the evolution of (male) medical views about women's health. This resulted from his involvement in the 1602 Mary Glover affair which led to a well-recorded trial for witchcraft.
4. Doctor Peter Turner (c.1542 – 1614)
He moved into the former west wing of St. Helen's nunnery in 1589. Like Dr Jorden, he seems to have inclined to the radical, for the time, medical views of the 'Paracelsians'. William Turner, his father, a Marian exile was a multi-talented individual, now known as the 'Father of English Botany'. As his only son, Peter possibly inherited a significant library. Dr Turner spent a considerable time on the Continent, was strongly anti-Catholic and also served as an MP. Living with Shakespeare contains a fascinating record by him of visiting a mentally disturbed patient.
5. Lord Mayor Sir John 'Rich' Spencer (died 1610)
He purchased the majestic medieval Crosby Hall in 1593/4 to celebrate his mayoralty. Strongly anti-theatre, he fought with his only child, also an Elizabeth, about her choice of husband. However, she eventually got her way and married William Compton (again out of the parish) in 1599. He was a dashing young courtier, who took part in many Accession Day tilts. Spencer seems to have been disliked by his contemporaries and you can still see his huge memorial, along with that of John Robinson, in St. Helen's church if you want to take a look at him.
There are many other locals of interest, including the composer and music publisher Thomas Morley, the scrivener and theatre money lender Israel Jorden and John Hatton, Clerk of the Leathersellers Company. There are also others, like Clement Kelke, a governor of Bridewell and Bedlam, the puritan inclined Minister Lewis Hughes who ended up in prison and some of the Bassano family musicians, where it is not certain if their periods of residence in St. Helen's overlapped with that of Shakespeare. Hopefully, the book may result in more discoveries about this fascinating 'cast' of characters who lived and worked in St.Helen's alongside their playwright/actor neighbour.
---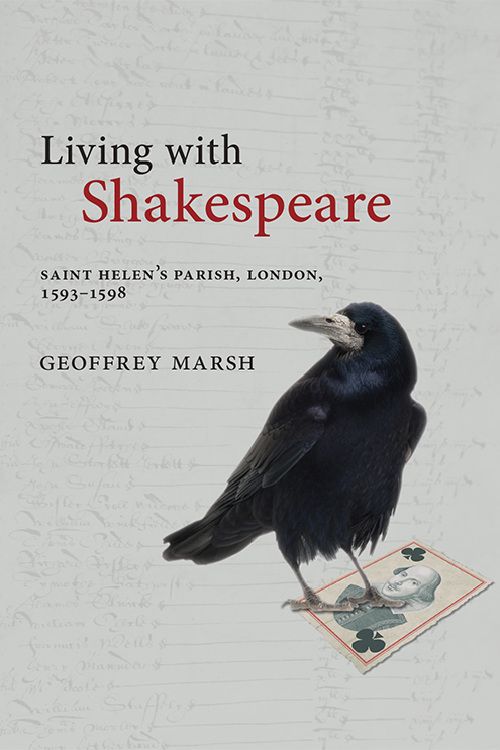 About the Book
Living with Shakespeare examines his parish, church, locale, neighbours and their potential influences on his writing–from the radical 'Paracelsian' doctors, musicians and public figures–to the international merchants who lived nearby.
---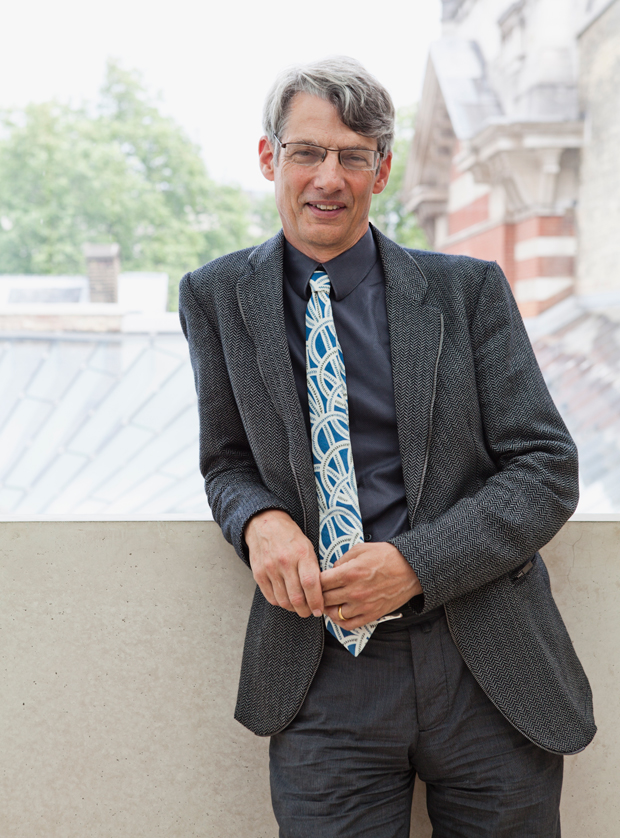 Geoffrey Marsh is runs the Theatre and Performing Arts department of the Victoria and Albert Museum in London. He is the co-editor of David Bowie Is and You Say You Want a Revolution: Records and Rebels, 1966-70.
---
Enjoy this blog? Check out other similar blogs here.