A staple in cinema for decades, the vampire movie is a genre that is constantly being rejuvenated with fresh blood. Michael Guarneri looks to Italian cinema to introduce five vintage vampire movies you might not have seen.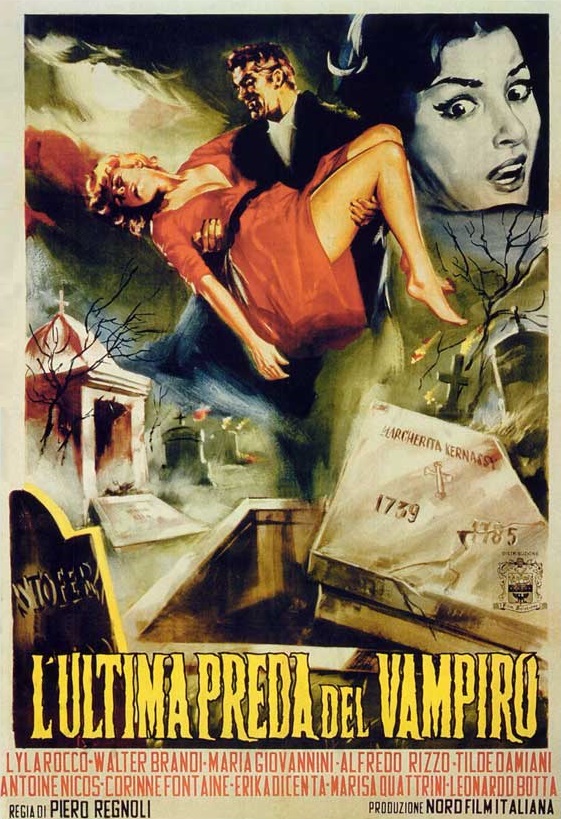 1) L'ultima preda del vampiro / The Playgirls and the Vampire (Piero Regnoli, 1960)
Due to a storm, theatre impresario Lukas (Alfredo Rizzo) and his all-female dancing company are forced to spend the night in an old dark castle, where the girls awaken the appetite of undead Count Kernassy (Walter Brandi). In the film's most famous scene, vampirised ballerina Katia (Maria Giovannini) shows up naked in her bossy, loudmouth employer's bedroom as he is leafing through a pin-up magazine. 'Why do you look at me like that, Lukas? Didn't you always say that you like me? I'm in your room now… Tell me that you want me!', she says baring her fangs, to which he replies by babbling like a baby and fainting – a blatant demonstration that flesh-and-blood women are too much for the self-proclaimed Latin lover. The scene was partly censored in the Italian version of the film because the actress's nipples were briefly visible.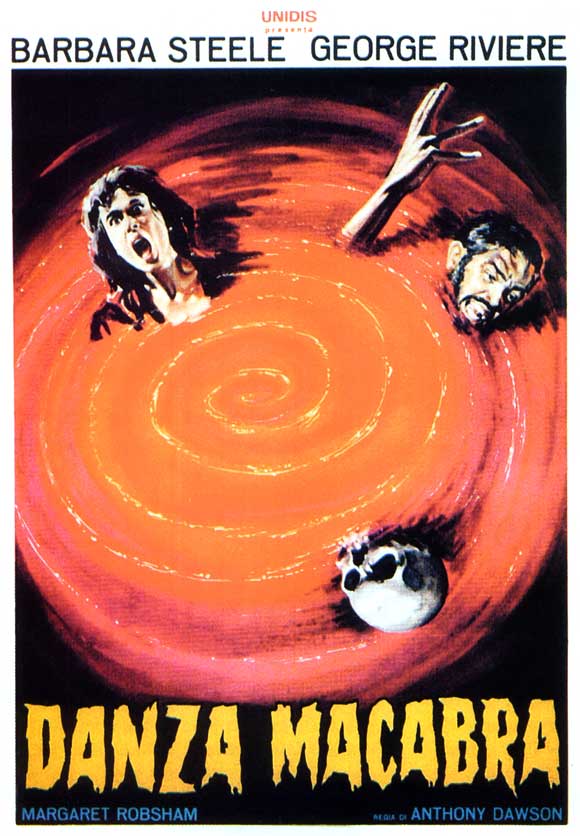 2) Danza macabra / Castle of Blood (Antonio Margheriti, 1963)
Penniless journalist Alan Foster (Georges Rivière) is interviewing Edgar Allan Poe (Silvano Tranquilli) in a London tavern. As Foster repeatedly denies the existence of supernatural forces, the American writer challenges him to spend the night in a haunted mansion just outside London. There, Foster discovers that love is stronger than death. To quote the Italian state censors appointed with the task of reviewing the screenplay of Danza macabra, 'the Poe-style story is integrated by the presence of a morbidly ambiguous character, lesbian Julia [(Margarete Robsahm)], which is quite unusual in the tales of the famous writer…'.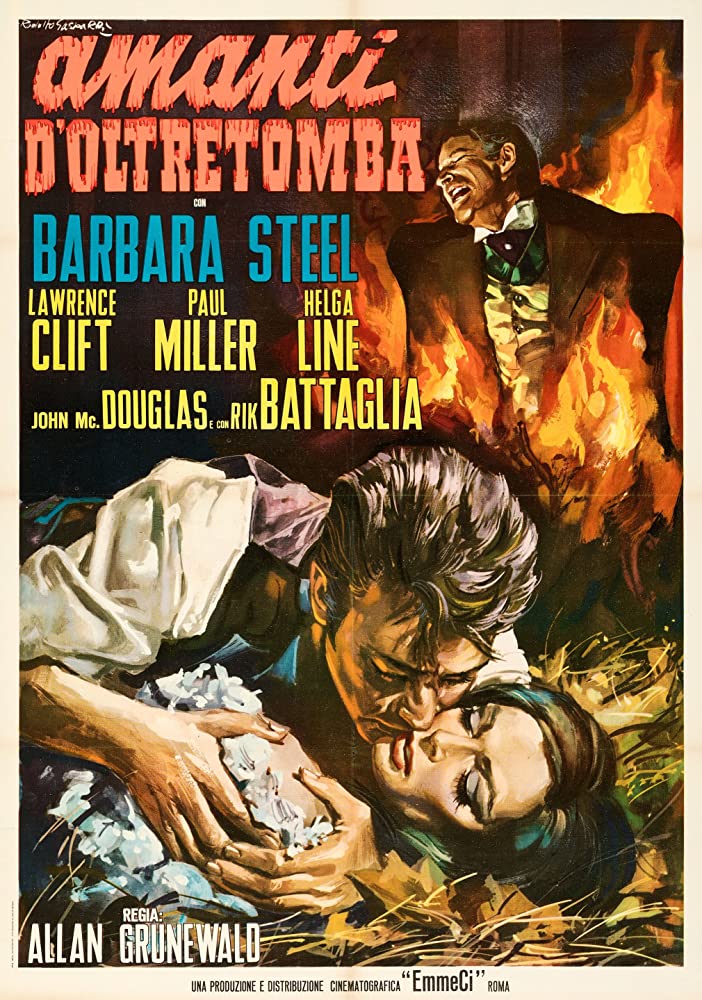 3) Amanti d'oltretomba / Nightmare Castle (Mario Caiano, 1965)
Doctor Stephen Arrowsmith (Paul Müller) and his decrepit servant Solange (Helga Liné) act as vampires to appropriate the wealth belonging to Stephen's aristocratic wife Muriel (Barbara Steele). With the complicity of Solange, Stephen kills Muriel and draws her blood. Then, Solange is injected with the purloined blood to reacquire youth and become beautiful enough for her co-conspirator to marry. They plan to repeat this with Jenny (Barbara Steele, again), Muriel's twin sister/heir and Stephen's second wife, but things don't go as planned due to an intervention from beyond the grave…
Amanti d'oltretomba's producer and distributor Carlo Caiano first organised a 100-million-lira co-production deal between Italy and Spain. Italian state bureaucrats rejected this deal due to the lack of Spanish actors in the cast. Caiano then organised a 150-million-lira deal between Italy and West Germany, which was rejected as a fraud attempt. Eventually, Caiano resigned to have the vampire movie shot at breakneck speed by his son Mario in Villa Parisi, near Rome, on an 81 million lire budget.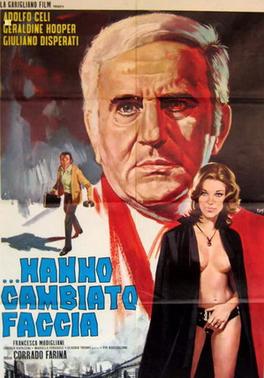 4) …Hanno cambiato faccia / They Have Changed Their Face (Corrado Farina, 1971)
Alberto Valle (Giuliano Disperati), a low-rank employee of heavy-industry colossus Auto Avio Motors, is sent by his bosses on a business trip to a remote villa in the Piedmontese countryside to meet the company's owner Giovanni Nosferatu (Adolfo Celi). Upon discovering that bloodthirsty captain of industry Nosferatu is using the sexual commodification of the human body, hallucinogenic drugs and the most modern, psychoanalysis-derived techniques of mind conditioning on a mass scale to control people's life from cradle to casket, Valle shoots the capitalist vampire and flees the villa. But is it really that simple to destroy capitalism? Vance Packard and Herbert Marcuse meet Bram Stoker in this early-1970s rehash of the novel Dracula.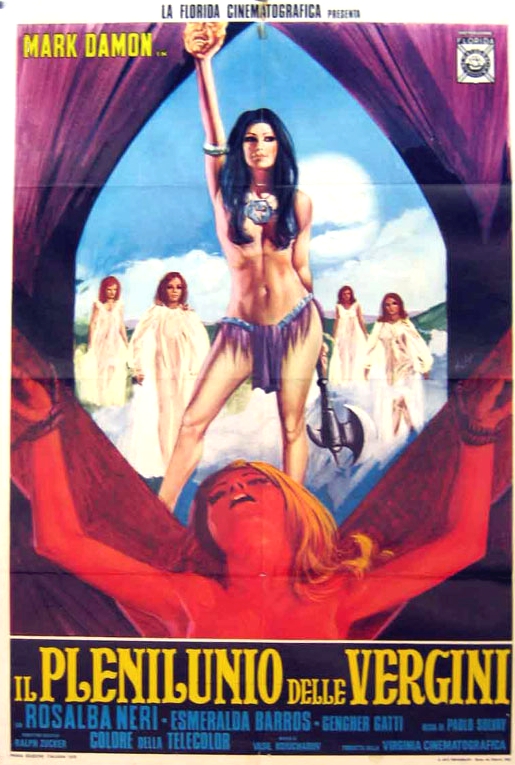 5) Il plenilunio delle vergini / The Devil's Wedding Night (Luigi Batzella, 1973)
Armed with the amulet of Pazuzu, twins Franz and Karl Schiller (Mark Damon) look for the ring of the Nibelungs in the castle of Countess Dolingen de Vries (Rosalba Neri). The threadbare plot – mixing Bram Stoker's short story Dracula's Guest with the Nibelungs saga and William Peter Blatty's best-seller The Exorcist – is fleshed out to the minimum requirement of 80 minutes by the vampire Countess's sexual exploits with Franz and zombie chambermaid Lara (Esmeralda Barros), and by the final orgiastic ritual of sex and blood. In fact, in view of the new trends in horror cinema set between the late 1960s and the early 1970s by Night of the Living Dead (George Romero, 1968), Rosemary's Baby (Roman Polanski, 1968) and The Exorcist (William Friedkin, 1973), the place of Italian vampire movies in the domestic and the world market came to depend solely on female nudity and simulated sex scenes.
More Outlandish Vampire Movies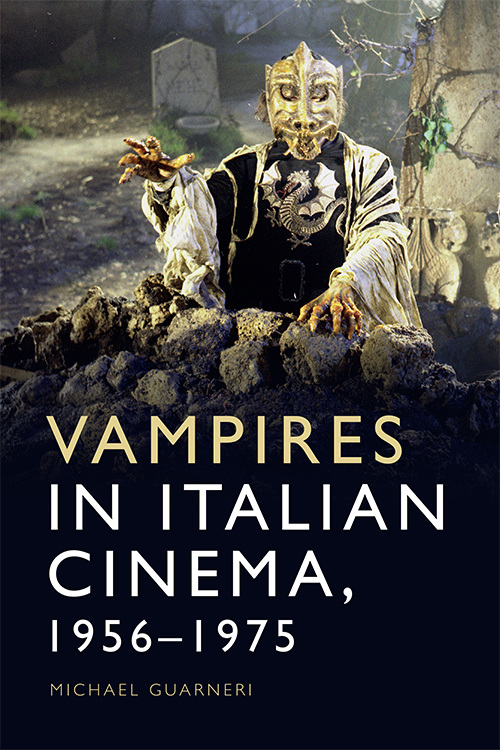 Vampires in Italian Cinema, 1956-1975 demonstrates how and why the transnational figure of the vampire was appropriated by filmmakers in the golden age of Italian genre cinema. Covering unpublished film production data, censorship reports, original screenplays and cinematic paratexts from archives and libraries all over Italy, the book actively engages in the ongoing academic debate about the cultural legitimacy of Italian genre cinema.
For more depictions of the undead in cinema, check out Stacey Abbott's post about first-person zombie narratives.
About the author
Michael Guarneri has a PhD in Film Studies from Northumbria University (Newcastle upon Tyne). He is the author of Vampires in Italian Cinema, 1956-1975 (EUP, 2020) and Questi fiori malati. Il cinema di Pedro Costa (Bébert, 2017). He freelances as a film critic for several outlets, including Film Comment, MUBI Notebook and Débordements.