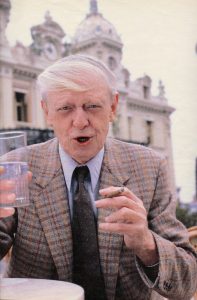 By Martin Kratz
In 1978, Anthony Burgess published several translations of work by the nineteenth-century Roman poet G.G. Belli. Burgess's longstanding engagement with Belli had culminated the previous year in the publication of ABBA ABBA (1977), a hybrid novel/literary translation. However, among the translations published in a journal one year later, as Riccardo Duranti notes, Burgess included two original poems of his own under Belli's name. My own interest in these 'originals' was piqued during an AHRC-funded Cultural Engagement Fellowship, for which I spent many hours in the archives at the International Anthony Burgess Foundation in Manchester in 2016. Read my first blog for the Foundation here.
Burgess did not complete the translations of Belli's poetry on his own. He was himself for one thing not a Romanesco speaker, and Belli's sonnets were not written in standard Italian. So, he enlisted the help of Susan Roberts who was working for the Burgess family as a nanny. Roberts provided Burgess with a prose transcription of the poems in English, what he called a 'literal pony', from which to work. The Burgess Foundation holds many of Roberts's translations, as well as Burgess's collections of Belli's poetry and some of his early drafts. These show Burgess writing out stacks of rhyming words and accompanying illustrations. Mapping the journey of these translations from each element to the next, I discovered among other things, a number of Roberts's translations, which Burgess had not apparently completed. So—I would argue as part of my research process—I did.
I not only had Roberts's texts to hand, I also had evidence of Burgess's translation process in his drafts and in the articles he wrote. Burgess was adamant that his translations should adhere strictly to the original Petrarchan rhyme scheme in which they were written. He tried also to correlate the use of Romanesco in the originals by adding to his own translations elements of his native Mancunian dialect. In other words, Burgess provided a kind of blueprint to follow for anyone 'completing' or faking his particular way of translating Belli.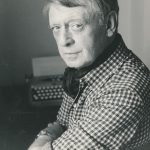 The activity, although it did not find its way into the resulting article, informed my conclusion that what Burgess does in his 'fake' translations, and why they passed the scrutiny of the editors, is to effectively forge his own style of translation. Since then, exciting developments have taken place. On a visit to the Ransom Centre in Austin, Texas, the director of the Burgess Foundation in Manchester, Professor Andrew Biswell discovered a draft copy of what Burgess called Belli's Blasphemous Bible. It amounts to a further version of Burgess's Belli translations, including two or three hitherto unpublished pieces. It is tempting to find out whether the poems I completed are included in this volume, and how close my efforts came to the 'originals'. Really though, their purpose is served in informing my thinking around these texts of uncertain status, whether they are forgeries, or not some kind of translation after all.
---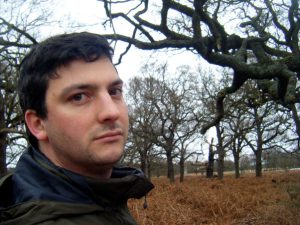 Martin Kratz is an Associate Lecturer at Manchester Metropolitan University.
Read Martin Kratz's article "'Two Uses for Ashes': Translation as Forgery in Anthony Burgess' Versions of Giuseppe Gioacchino Belli" in Translation and Literature, Volume 26 Issue 1 (March 2017).
---
Translation and Literature publishes critical studies and reviews primarily on English literary writing, of all periods. Its scope takes in the reception of ancient Greek and Latin works, the historical and contemporary translation of literary works from modern languages, and the far-reaching effects which the practice of translation has, over time, exerted on literature written in English. It embraces imitation and adaptation, including adaptation into other art forms; the theory of literary translation; and publishing history. It also publishes significant historical translations edited from manuscript sources.
A cumulative index of all articles from Volume 1 to the present is available here.
Find out how to subscribe, or recommend to your library.