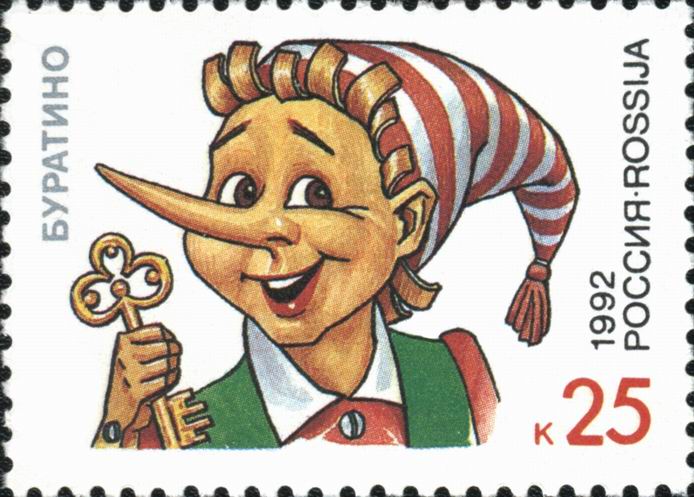 As well as providing entertainment and a tool for developing children's reading skills, children's literature is also a powerful instrument for conveying world knowledge, shaping identities, values, cultural expectations and accepted behaviour.
In our featured article this week, Natalia Kaloh Vid examines Alexei Tolstoy's adaptation of Carlo Collodi's The Adventures of Pinocchio in order to analyse the ideological influence on the translations of children's literature in the Soviet Union.
Soviet children's literature was used as a means of propaganda to promote the Soviet ideological message and values. Changing and adapting the source texts according to the newly established ideological demands was a common practice. One of the main tasks designated by the Soviet regime was to create children's literature under the absolute control and leadership of the Communist Party. Behind this process were some of the country's best writers, who accepted writing for children as a national task and an important element in the creation of the new nation. With children's minds being even more impressionable than those of adults, it was clear that the influence would be more effective and longer lasting.
Published in the Soviet Union in 1935, Tolstoy's version The Golden Key, makes direct ideological changes to the original story of Pinocchio. As one of the most successful children's stories introduced into the Soviet environment, The Golden Key depicts the values of the system under which it was written. It infuses young readers with the general values of Communist spirit, such as the abolition of private property, the importance of collective labour, and the idea of equality and socialisation.
"Translation of Children's Literature in the Soviet Union: How Pinocchio Got a Golden Key" is available to read online now at http://www.euppublishing.com/doi/abs/10.3366/ircl.2013.0082
The next issue of our Journal International Research in Children's Literature is due out in July 2015. For more information, please go to http://www.euppublishing.com/journal/ircl