by Rivers Gambrell
1. Richard Nixon turned down an invitation from Esquire to cover Super Bowl VII
President Nixon's knowledge of pro football was held in such regard that the men's magazine asked if he would pen an analysis of the big game in 1973. Perhaps it was for the best that nothing came of the offer, as Nixon's favorite team, Washington, fell to the Miami Dolphins 14-7. However, Nixon did try his hand at sports writing, publishing All-Star baseball lists in 1972 and 1992. Much like his presidential legacy, his fantasy rosters received mixed reviews from critics.
2. George H.W. Bush jogged with celebrities
They say that Walker, Texas Ranger star Chuck Norris stands faster than anyone can run. It was therefore quite brave of Bush Sr. to accompany the actor during a run on the grounds of the Naval Observatory in 1990. President Bush also jogged with country singer George Strait during a trip to Camp David three years later. Perhaps it was this experience that inspired the crooner's 2001 hit song, "Run."
3. Baseball was Theodore Roosevelt's least favorite sport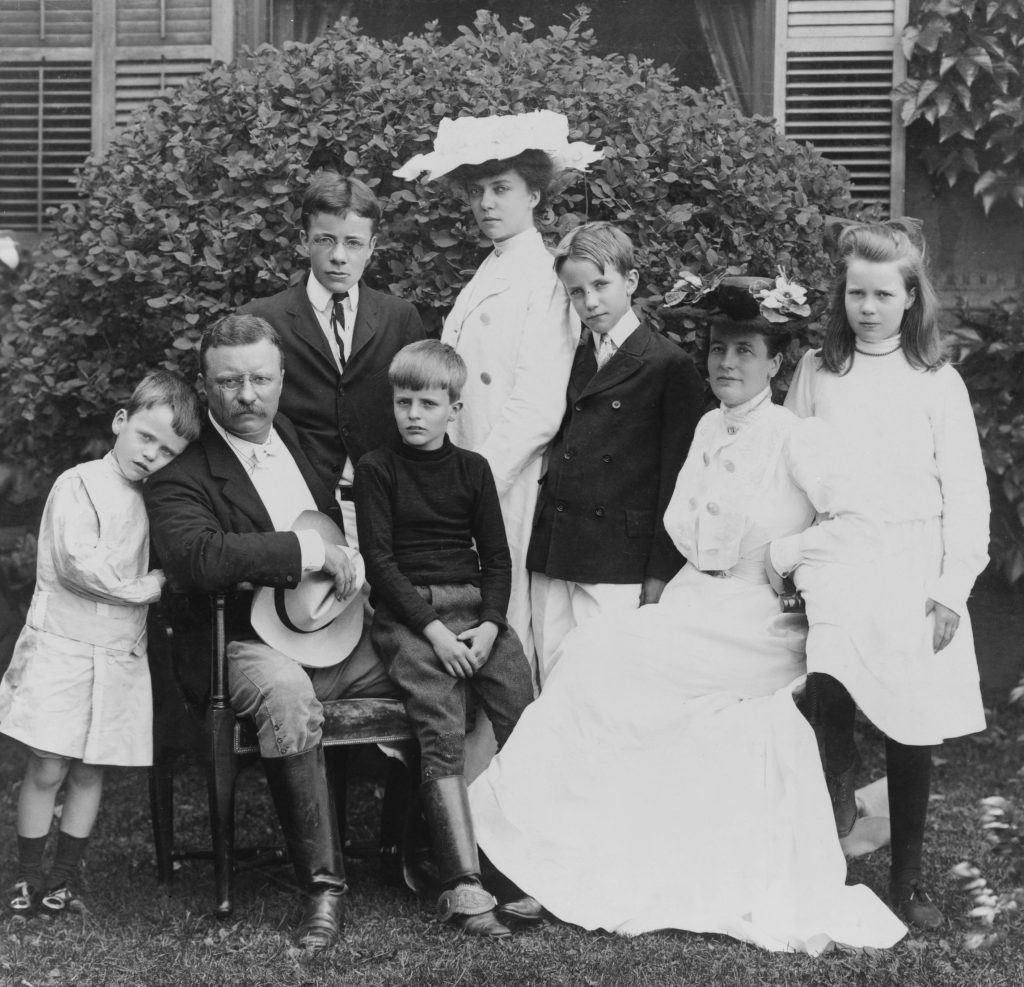 According to his delightfully outspoken daughter Alice, macho man Teddy Roosevelt described the nation's pastime as a "mollycoddle game" and refused to watch it. However, life threw Roosevelt a curveball when his youngest child, Quentin, took up the sport. The mischievous youngster even carved a baseball diamond into one of the White House lawns without his parents' permission. The president nevertheless remained supportive of his son's preference, conceding that any athletic participation was better than the travesty of mere spectatorship.
4. Bill Clinton played rugby at Oxford
During his formative years as a Rhodes Scholar, Clinton joined University College's second rugby team and played second row. When he wasn't busy "not inhaling" at the local pub, he could be found playing the sport with his peers. The future president managed to score at least one try during his brief career on the pitch, but did not pursue the 15-man game after moving back across the pond.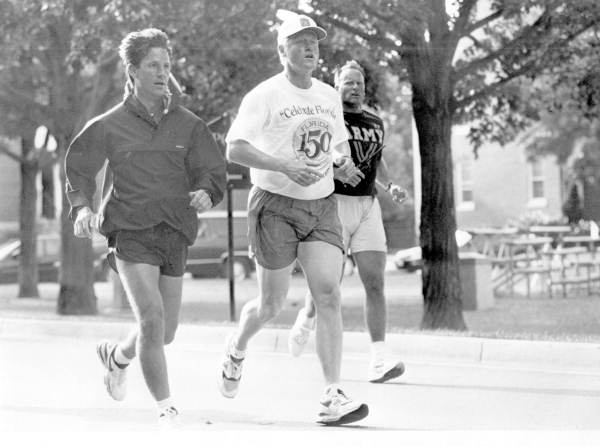 5. William Howard Taft was a golf addict
Athleticism may not be the first term that springs to mind when one thinks of the United States' most rotund president, but Taft was an avid golfer, and his constant presence on the links may have even contributed to a rise in the sport's popularity. His predecessor, Teddy Roosevelt, felt otherwise: "It would seem incredible that anyone would care one way or the other about your playing golf, but I have received literally hundreds of letters…protesting about it," he warned. Despite Roosevelt's ominous letter, the president stuck to his clubs.
6. Lyndon B. Johnson's football apathy offended Gerald Ford
Although Lyndon B. Johnson cottoned on to college football after his retirement, he paid little attention to sports during his presidency. In fact, in 1967 he dissuaded the Prince and Princess of Laos from attending a Stanford game, explaining, "To see some of our best-educated boys spending an afternoon knocking each other down…hardly gives a picture of a peace-loving nation." Unamused, then-Republican House Leader and former offensive lineman Jerry Ford issued a counter-statement that read in part: "Personally I am glad that thousands of fine young Americans can spend this Saturday afternoon 'knocking each other down' in a spirit of clean sportsmanship."
A known prankster, Johnson later insisted that his comment had been a joke.
7. Herbert Hoover battled ballpark boos and the Bambino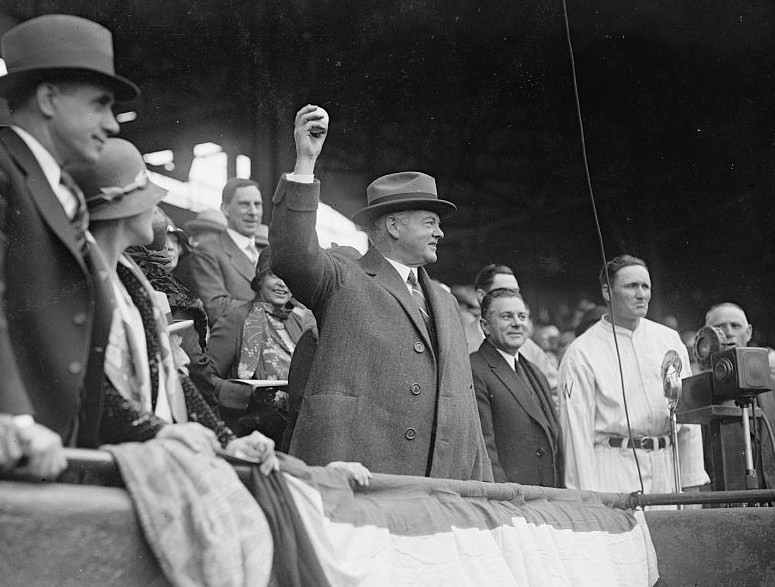 In 1928, Democratic presidential candidate Al Smith garnered the support of the nation's most famous athlete, Babe Ruth. Despite Ruth's enthusiastic stumping on the campaign trail, Republican Herbert Hoover easily won the election. In 1930, Ruth was asked if he deserved to be making more money than the president. The Bambino famously replied, "'Why not? I had a better year than he did." Baseball fans seemed to agree. Fed up with Prohibition—not to mention the Great Depression—alcohol-deprived spectators chanted "We want beer!" when the president appeared at the World Series in 1931. The following year, the beleaguered Republican was ousted from office. It wasn't all bad news, though. Freed from the restraints of the White House, Hoover had more time to pursue his true passion—fly fishing! He even authored a book on the subject in 1963.
8. Franklin Roosevelt refused to horse around
Some of the most memorable events in the of history horse-racing took place during Franklin D. Roosevelt's presidency. Although Roosevelt appreciated the spectacle of the sport, he declined to attend races whilst in office. The president did, however, interrupt a cabinet meeting to join roughly 40 million listeners around the world in hearing a live radio broadcast of Seabiscuit's victory over War Admiral in November 1938. Still, Roosevelt never attempted to capitalize on the sport's burgeoning popularity. With Europe on the brink, he had far more important war admirals to think about.
---
---
About the author
Rivers Gambrell is a research fellow at the Rothermere American Institute at the University of Oxford. She is currently writing a book entitled Pigskin Politics: How Richard Nixon Reinvented the Presidency. She enjoys roller coasters and is a jaded fan of the Washington Commanders.
About the book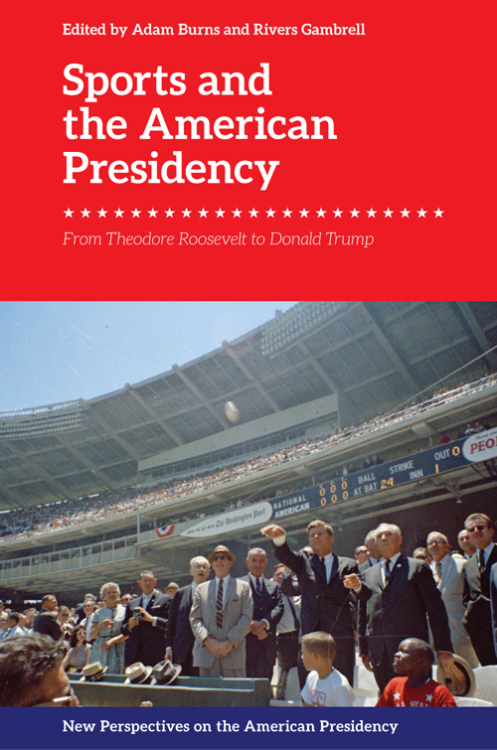 Pre-order your copy – Save 30% with discount code NEW30
Sports and the American Presidency
From Theodore Roosevelt to Donald Trump
Edited by Adam Burns and Rivers Gambrell