by Tom Ue
Your integration of The Taming of the Shrew when describing Rhoda and Everard is so clever, but have you thought about reading—as Gissing does—Widdowson's and Monica's story in terms of Othello?
Yes, I invented the Shrew reference and placed it in a bit of narration to quickly illustrate Rhoda's irritation with Everard—although their relationship is much more Beatrice and Benedick than Katherine and Petruchio. I feel that comparing Widdowson with Othello ennobles him somewhat. The controlling man who conceals his misogyny behind a mask of benign concern is an ugly and familiar character. I wanted the audience to see Widdowson as a timeless menace rather than as a tragic hero.
You have captured some of the complexities of the Victorian Woman Question: Rhoda, for example, is not sympathetic towards all women though she is a feminist. What do you see as the value of exploring, without necessarily romanticizing, these perspectives in the current climate?
It's a snapshot of feminism before the movement prioritized the campaign for women's suffrage. Mary and Rhoda devote themselves to training young women for work in the commercial world, but they are also concerned with ideas. They are fully engaged in the debate about the priorities and the goals of feminism, and this sometimes leads them into conflict—which, in turn, makes them dramatically interesting.
To scrutinize Rhoda's example more closely: is it possible for her to succeed in her cause if she remains so unsympathetic towards individuals? In the play, Monica seems both in awe and scared of her.
Yes, Gissing shows Monica as being respectful of Rhoda, but also quite intimidated by her. Moreover, she can see how Rhoda doesn't help herself by being so uncompromising, which is of course her fatal flaw. "Obstinacy is one of my faults," says Rhoda. "It is," Mary replies. Luckily, Rhoda has teamed up with Mary who, though no less idealistic, is a more politically astute advocate for emancipation.
I ask myself this question after every rereading of the novel: Rhoda and Everard are so compatible in so many ways. Could they have made marriage work?
In the latter stages of the novel, Everard is rich, and he has moved into the leisured, globetrotting class. It's not a club that Rhoda particularly wants to join. She prefers to remain at the coal face of activism, which is not where Everard wants to spend much time. It could never work.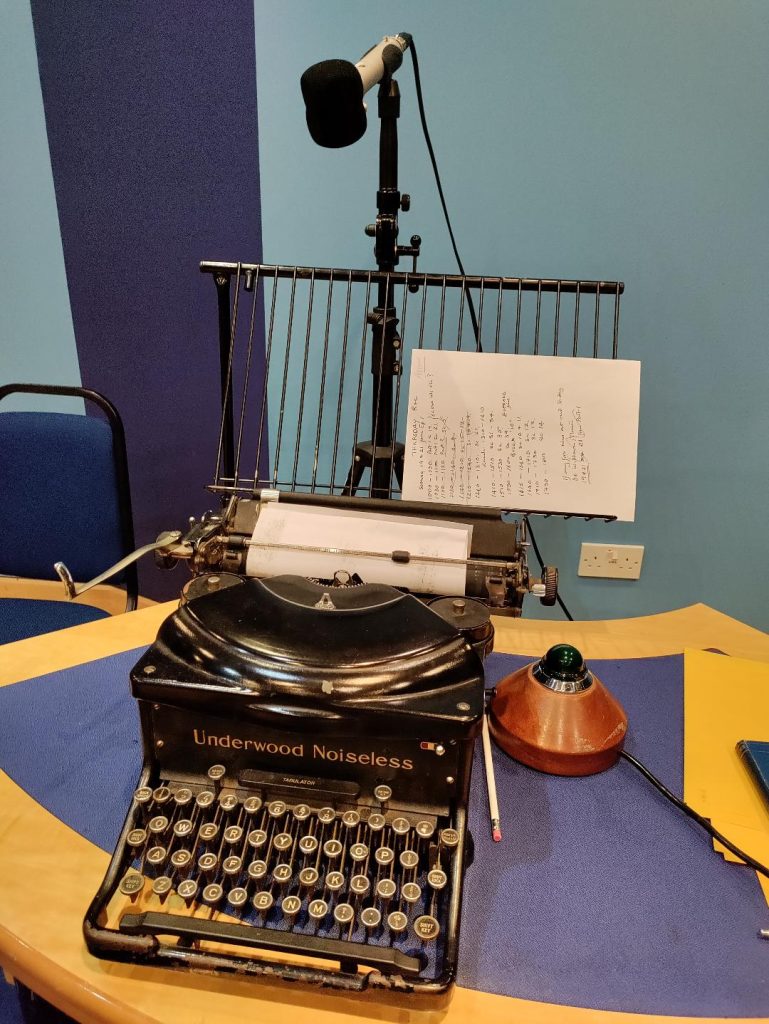 Gissing marries off Everard, but you don't. Tell us about this change.
In their final scene, Everard is quite scornful of Rhoda's work (see figure 2). He witheringly declares, "Copying with a type-machine, and teaching others to do the same." For a modern audience, this lack of respect is surely enough to show that their marriage could never succeed. Gissing has Everard switching his attention to Agnes Brissenden. In a film version, you might show one or two shots of Everard and Agnes to tag the story, but that's not possible in radio. Alas for Agnes, she only works in prose.
What's next for you?
Series 15 of Ed Reardon's Week.
The Odd Women airs, on BBC Radio 4, on Sunday 9 October 2022 and Sunday 16 October 2022.
For more on Gissing, check out my special of Victoriographies on Born in Exile.
Acknowledgements
I thank Rachel Bowlby, Christopher Douglas, and Diana Maltz for our conversations about Gissing. I am enormously grateful to the Office of the Vice President Research & Innovation at Dalhousie University and to the Social Sciences and Humanities Research Council of Canada.
About the author
Tom Ue is Co-Editor of Film International and Assistant Professor in Literature and Science at Dalhousie University. He is the author of Gissing, Shakespeare, and the Life of Writing (Edinburgh University Press, forthcoming) and George Gissing (Liverpool University Press, forthcoming); and the editor of George Gissing, The Private Papers of Henry Ryecroft (Edinburgh University Press, forthcoming). Ue has earned the prestigious Frederick Banting Postdoctoral Fellowship and a 2022 Dalhousie University President's Research Excellence Award for Emerging Investigators. He is an Honorary Research Associate at University College London and a Fellow of the Royal Historical Society.
About Victoriographies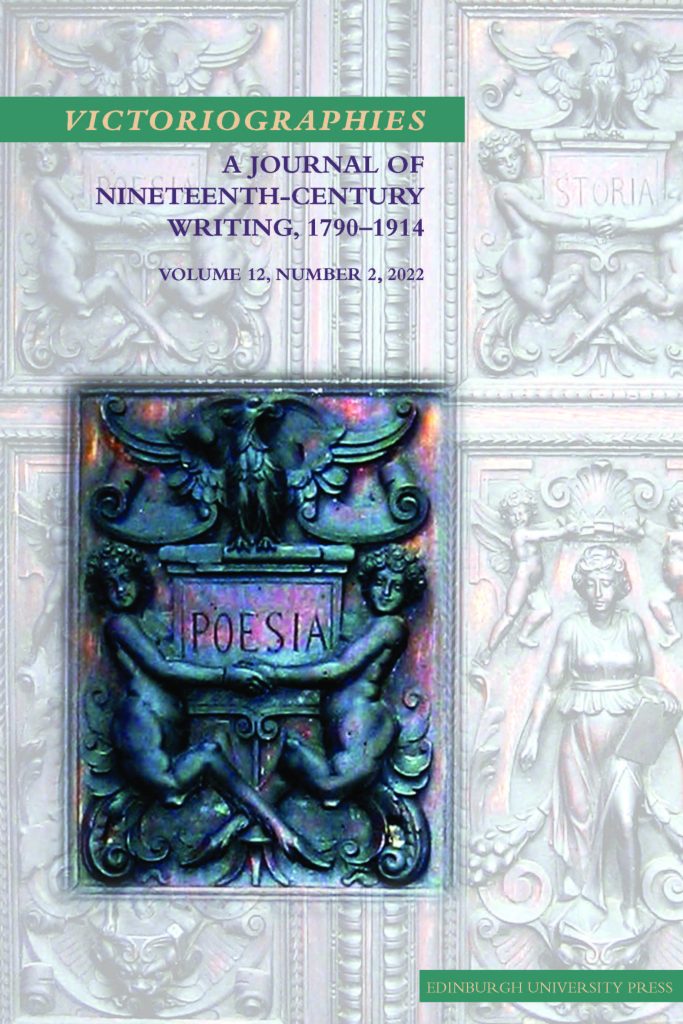 Victoriographies: A Journal of the Long Nineteenth Century invites articles from authors working in burgeoning areas of Victorian Studies and encourages transhistorical, transcontinental, and transmedial approaches. The journal seeks contributions that interrogate afresh ideas, images, texts, objects, spaces, performances, themes, and authors that seem familiar, as well as those which address understudied aspects of the long nineteenth century. Our aim is to emphasize connections and ligatures beyond the temporalities, national locations, and objects of inquiry that have traditionally constrained nineteenth-century and Neo-Victorian scholarship. Articles from researchers of all career stages are welcome, and we especially encourage submissions from scholars around the globe.
Find out how to subscribe to VIC, recommend to your library, sign up for Table of Contents alerts, and submit a paper.