We were delighted to host a fascinating online conversation with Vanessa Lemm about her book, Homo Natura: Nietzsche, Philosophical Anthropology and Biopolitics.
The book expertly highlights the relevance of Nietzsche's thinking about human nature for contemporary debates in biopolitics and posthumanism.
Watch the globe-spanning event, which brought together speakers in Europe, the US and Australia. The conversation is chaired by series editors Peg Birmingham and Dimitris Vardoulakis.
About the book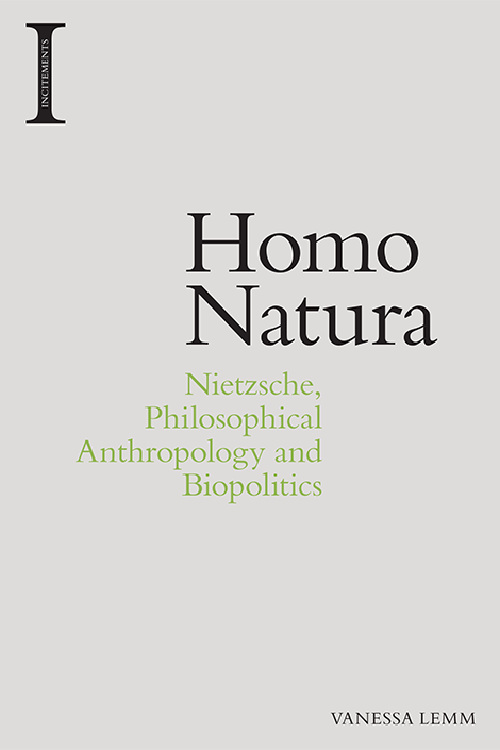 Homo Natura: Nietzsche, Philosophical Anthropology and Biopolitics
Vanessa Lemm

Find out more and order here
Use discount code EVENT30 for 30% off your copy