By Neil Archer
What makes a performance 'truthful'? In one of my previous professional lives, as an actor, this question was one that concerned me on an everyday and practical level. But it's one I'm still dealing with in my most recent incarnation as a film studies academic, as my recent article in the Journal of British Cinema and Television, on the films of Ken Loach, attests.
I've always been interested in the way comedians often make successful, highly convincing transitions into 'straight' screen acting. Loach's films have been a perennial test-case for this idea, featuring comics such as Bruce Jones, Ricky Tomlinson, Steve Evets and Dave Johns in leading roles. Why comedians make effective and believable screen actors, though, remains an intriguing question. As with any analysis on the mysteries of screen performance, and what makes something look real, it's also a difficult one to answer.
As I discuss in my article, Loach's casting of comedians, historically, has in part been a pragmatic one, allowing Loach, for instance, to cast 'non-actors' without breaking actors' union rules. But it is also based in his belief for casting performers with lived experience close to the roles they play. For Loach, it seems, such experience cannot come so easily through the more conventional channels of professional actor training, with its links to the established, London-based drama schools such as RADA or LAMDA.
There's clearly a political dimension to this, as much as an aesthetic preference. Loach's specific interest in comedians relates to their regional backgrounds and class affiliation, tending towards those from working-class backgrounds, many of them having proved themselves in the Northern club circuits. This is a background that has not been shared by the majority of professional actors. As Sam Friedman and Daniel Laurison argue in their recent book The Class Ceiling, access both to the London drama schools, and wider opportunities for professional entry, are considerably easier for actors from upper-middle-class backgrounds, equipped with the appropriate economic and cultural capital. Friedman and Laurison's work chimes with assessment from other recent engagements with diversity in the screen and wider creative industries. Loach's relationship to 'actors', then, reflects these same concerns, since the lack of this same capital on the part of his protagonists is his familiar subject.
It's not just about who gets cast, though: it's what they actually do on screen that counts, and my argument is that we look more specifically at the work of comedians in film to see how and why it matters. Loach's casting choices, and the way he elicits semi-improvised performances from his performers, seem intended to expose the experience of these same performers in a kind of closer physical symbiosis with their roles. One of the paradoxes of discussing screen acting is that it, in its most frequent practice, it is a precisely deliberate, technical craft that aims for the appearance of truthfulness and spontaneity. Loach appears wary not just of the kind of separation this imposes between performer and role, but also, how the (professional) actor brings with them – as Malcolm Gladwell has recently discussed in his book Talking to Strangers – a whole repertoire of very untruthful gestures and habits. The professional, trained actor, as I know from experience, also frequently brings to their work the fruits of vocal and physical training, a sense of readiness and adaptability. These are not qualities suited to many of Loach's stories and characters, where the debilitating effects of the capitalist system are his abiding theme.
In the broader context of academic research, but also actor training, increasingly informed by discussions around decolonization and diversity, these are engaging issues to consider. The idea that British film and television has not adequately addressed or represented the nation's colonial past and multicultural present is by now a familiar and (mostly) undisputed one; similarly, as noted above, issues of economic and cultural access in the screen and other performance industries have recently come to the fore. But there are further issues to address. We could give attention, for instance, to the ways that ideas about performance, the theories, styles and techniques of acting, also play a role here, either in reiterating or challenging these contexts. Future research, both my own and that of other scholars, could hopefully shed light on these issues. My article, I hope, is a good starting point for this discussion.
---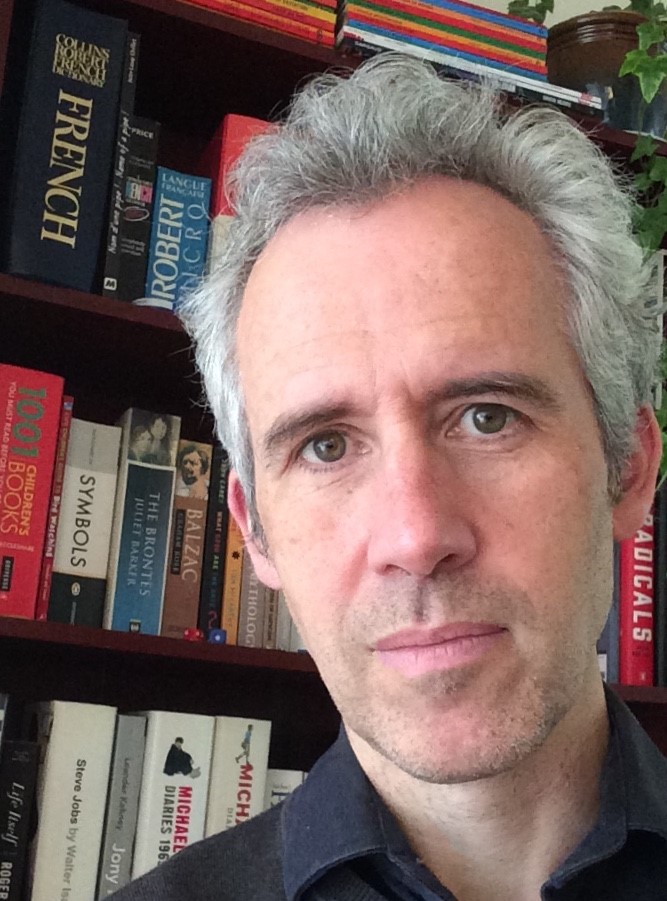 Neil Archer is Senior Lecturer in Film at Keele University and the author of several books, including Beyond a Joke: Parody in English Film and Television Comedy (2017) and Cinema and Brexit: The Politics of Popular English Film (2021). This recent article (Ken Loach and the Comedians: The Politics of 'Acting') forms part of a new research project on the history and practices of screen acting in the UK.
---
The Journal of British Cinema and Television is indispensable for anyone seriously interested in British cinema and television. Themed issues alternate with general issues, and each issue contains a wide range of articles that encourage debate.
Find out how to subscribe, or recommend to your library.