By Simone Pfeifer and Christoph Günther
Recent violent attacks in Kabul, Dresden, Paris, or Vienna, legitimized as Jihad, urge our need to understand the usage of media in Jihad:
How are the digital mediations and audiovisual productions of individuals and groups such as the self-proclaimed Islamic State set?
How do they fit within a global entangled media aesthetics?
And how do they affect different kinds of audiences around the globe?
The 12 contributions to our edited volume "Jihadi Audiovisuality and its Entanglements" by Simone Pfeifer and Christoph Günther shed light on the meanings, aesthetics, and appropriations of audiovisual productions from various disciplinary backgrounds. They help to understand the entanglement of these media and resistance to them.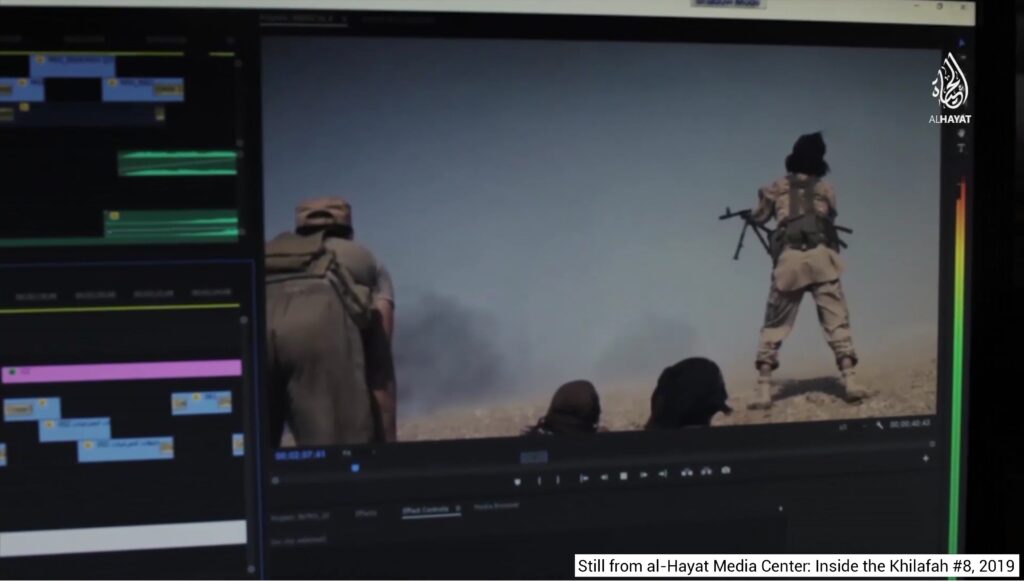 Jihadists and their opposition make use of global media aesthetics and practices
The title of our book is to be understood in a double sense:
First, we locate audiovisual media productions and their dissemination by jihadi groups and movements within a field of global media aesthetics and practices with culturally distinct manifestations. This helps us to identify the ways in which jihadi actors incorporate various artefacts and techniques of material and immaterial culture, re-codify them, and appropriate them to articulate their cause.
Second, we consider cultural and aesthetic expressions that evolve in response to jihadi media output as entanglements of the wider field of jihadi audiovisuality. Here, we attend to the ways in which various people use aural and visual means to engage with jihadi expressions in multiple acoustic, visual and audiovisual forms to subvert or resist jihadi audiovisuality.
Audiovisuality as key focus to understand media in jihad
We define audiovisuality as the links between actors generating meaning and knowledge through audiovisual media, people's sensations and the mediations they encounter. Hence, audiovisuality not only denotes "representations" of something but includes mediation, sensations, and interpretations.
In this context we use the adjective 'jihadi' as an attribute that is ascribed by a range of actors – internet users, artists, activists, militants, journalists, politicians, ideologues and researchers – to identify visual and auditory practices of individuals and collectives as expressions of jihad.
The term 'jihadi' here does not define the inherent quality of any media element, but rather enables us to distinguish and examine the ways in which people identify a certain kind of ideology or doctrine and the media through which this is expressed as 'jihadi'.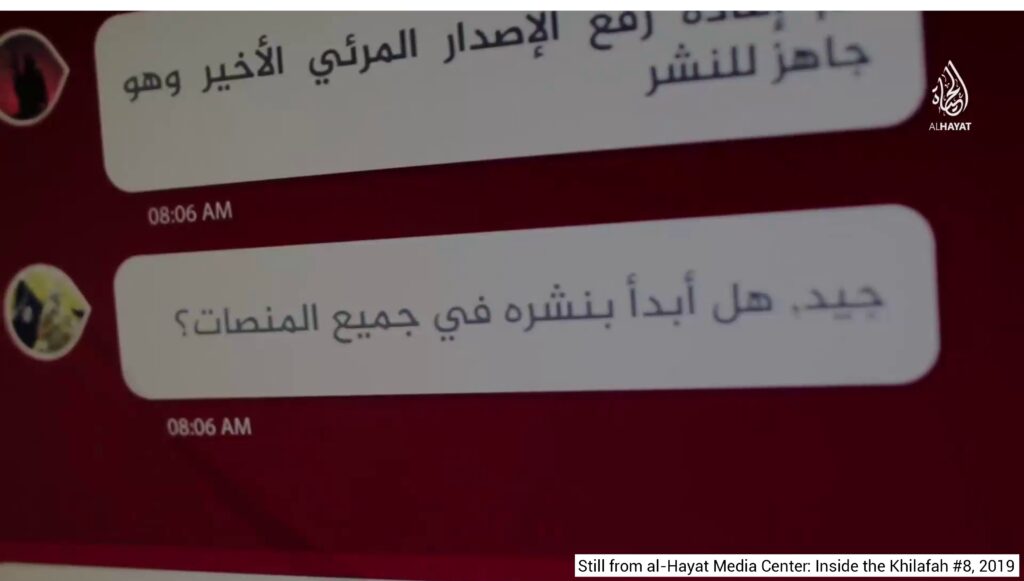 Ideology and doctrine in media and ubiquitous contexts
Ideology and doctrine are not merely articulated in audiovisual media through voice or visuals. We locate them in the performative aesthetic of any media and find them manifested in ubiquitous contexts through postures, gestures, habits, manners, and broad expressions of belonging.
Thereby, we expand the study of ideology by integrating material and embodied perspectives. This broad range of performativity is taken up by producers of jihadi media as well as activists opposing these causes.
They appropriate, that is "make their own", the latest techniques of media production, traditional and contemporary ways of songwriting, ideas of spirituality, a good life, and much more. The actors examined in our book constantly draw relations to social practices as well as to religious and political symbols and ideas through their practices.
All sides explicitly mimic their antagonists so as to recontextualize and renegotiate the meaning of a certain object or idea. By doing so, they set themselves in a wide network of relations that our book sheds light on.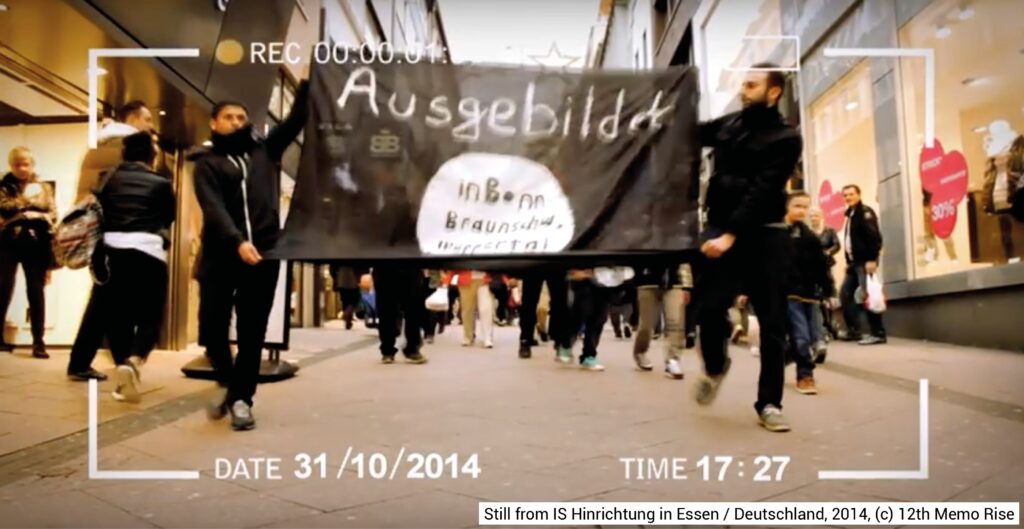 The four approaches taken in our book
Organised in four sections, the twelve contributions from various disciplines are devoted to:
the ethical and methodological challenges of doing empirically based and ethnographic research in the highly contested and politicised field of jihadi social media environments involving different groups of people engaged in and with these environments.
the ways in which jihadi ideologues, groups and movements use audiovisual media to articulate their cause.
the practices through which activists and artists appropriate jihadi videos, images and sounds to defy, resist or oppose jihadi ideology and action.
the often understated but highly significant aural dimension of jihadi mediations, in particular a cappella hymns (arab. anāshīd) and their contestations.
Interdisciplinary perspectives enable further studies of media in jihad
We bring different disciplinary perspectives into conversation and deepen hitherto understudies aspects of jihadi audiovisuality, incorporating resisting and defying positions. One reason to compile this book is that, in our view, most of the research in the area of jihadi media is either committed to perspectives from a single discipline like media studies, political studies, Islamic studies, etc. or highlighting violent content and spectacle that overawes audiences.
With this volume, we wanted to bring different disciplinary perspectives into conversation and deepen hitherto understudied aspects of jihadi audiovisuality, incorporating resisting and defying positions that critically engage with the jihadi media.
This also meant to complement the examination of various aspects of jihadi iconography, aesthetics and sonic representation with qualitative empirical and ethnographic approaches that focus on the practices and contextualisation of the everyday lives of opponents and supporters of jihadist groups.
Additionally, linking the visual and auditory practices of individuals identifying with the contemporary jihadi current to the output of global media as well as different journalistic and scientific fields, and the domains of security authorities was another driver for our research.
With this volume we hence situate jihadi imagery and audio within a global communicative web, and we seek to provide perspectives that relate the production, dissemination and formative audiovisual linkages of jihadi imagery and sound to various forms of engagement and appropriation.
"Jihadi Audiovisuality and its Entanglements" by Simone Pfeifer and Christoph Günther now available from Edinburgh University Press
---
About the authors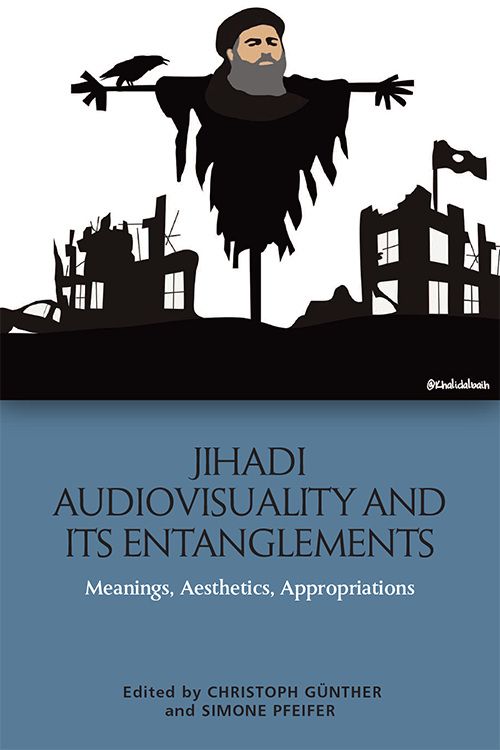 Christoph Günther is the Principal Investigator of the junior research group Jihadism on the Internet: Images and Videos, their Dissemination and Appropriation in the Department of Anthropology and African Studies at the University of Mainz. Christoph's research interests include religio-political movements in the modern Middle East, visual cultures and iconography, and the sociology of religion. Simone Pfeifer is Postdoctoral Researcher at the same research group at the University of Mainz. In her research, she focuses on everyday life of Muslims in Germany, and gender specific and affective dimensions in the appropriation of Islamic videos and images in social media.