by Robert Schuett, Ph.D.
When I began working on what would eventually become Hans Kelsen's Political Realism I wasn't sure what to expect of this Austrian–American jurist. The only thing I knew for sure was that there's far more to his politics than that Schmittian sketch of him as a naïve idealist. But after writing this book, I have to say that he's now my favourite philosopher and, as I argue, a most timely progressive realist.
But first things first. Why would a foreign-policy realist such as me—a practitioner–scholar who adopts the Classical approach to the theory of world politics—be interested in a legal positivist of bygone times? Why was I keen to recruit him as a safe ally in the battle against Schmittian strongmen? And why have I been surprised about where he might lead us in our search for the meaning of political realism within the context of open society ideals?

Forget the jurist for a little while
It's hard to imagine jurisprudence without the Pure theory of law, state and international legal order. At the turn of the millennium, Bernhard Schlink, author of The Reader and, more recently, Olga, lauded him as a 'modest Old World gentleman, confident of the importance of his work' (NYT, 1999). No wonder the notorious Nazi jurist Carl Schmitt—'the most evil man alive', as Hans J. Morgenthau put it—hated Kelsen; for where the rule of law is everything, you must never, ever brush aside constitutional jurisdiction.
Yet he was a reluctant jurist. His legal theory was ground-breaking, but he truly loved philosophy. His first book was on Dante. He holidayed with Freud. He knew government inside out, drafting the Constitution for a new Austria; and later, after fleeing fascist Europe, he worked for American intelligence. All of which is to say that there was certainly room, where I was coming from, to explore the 'other' Kelsen.
The idealist and the realists revisited
I was much inspired by how Kelsen sought to use psychoanalysis for his project of demythologising the Hegelian state, as Clemens Jabloner, a former Vice Chancellor and Justice Minister of the Republic of Austria, noted long ago (EJIL, 1998). That, in turn, opened up two new avenues: one was to take the reader on a political journey from fin-de-siècle Vienna to Cold War America; the other was to test Kelsen against core realist concepts such as human nature, nationalism, anarchy and war. Encouraged by the intimate style of Miles Hollingworth and his treatment of historical figures, my ambition was to do both—but then, strange things happened.
Where was the so-called idealist? The FBI of Red Scare America were forced to drop their case that he was a communist. His Freudian human nature realism was tough. In his intellectual milieu there was never a land of Utopia. As a legal advisor to the k. u. k. War Minister, he was there when a former great power fell to pieces. To him, all attempts to get rid of the political are a most dangerous illusion; it may be hard to accept, but You and Me, we aren't the ones to bring about a fundamental transformation of society. And so, the Kelsenian state turns out not to be a nice one. It has but one task: to coerce You and Me into obedience. Doesn't sound very idealistic.
There will be blood—but not necessarily
If we judge his wartime book Peace through Law only by its cover, Schmittians and pseudo-realists would have us believe that what Kelsen has to say about world politics is no more than merely another liberal international lawyer's dream—which is, of course, false. His scathing assessment of the Kellogg–Briand Pact shows his astute sense of realpolitik. Does he think that a world order of Rawlsian peoples creates perpetual peace? A pipe dream! Why not a world state? No, to mess around with sovereign states is to mess around with deep-seated nationalistic myths about flag and country!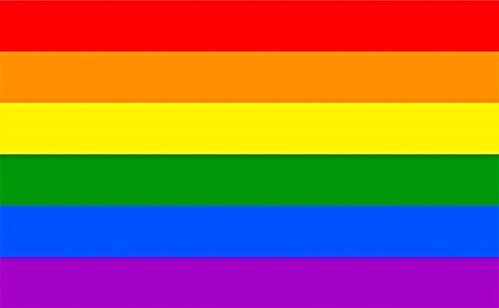 If you go looking, then, for whether he believed in a Kantian peace, you miss the point. Politics, domestic and international, is not about believing; nor is it rooted in Nature, God or any other natural law. There is no consolation: Whatever happens, good, bad or ugly, in political and international life has been willed. There's a profound political realism that is built into Kelsen's core political and moral message: as long as You and Me don't live to see an ever more centralised international legal order, there will be blood, and no one shall dare say we couldn't have seen war coming.
My central mission in Hans Kelsen's Political Realism was to show the 'other' Kelsen, and then to tie the realist and the idealist together. The result is the Kelsenian story of how, out of our battles between pleasure and pain, emotions and interests, justice and power, there emerges the reality of law, and the political moment. It's this freedom that allows us—compels us—to choose, day in, day out, between light or darkness.
---
Audio recording of Kelsen's Bernhard Memorial Lecture—What is Justice?—May 27, 1952, UC Berkeley
---
About the Author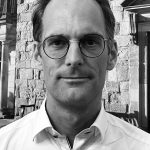 Robert Schuett has a Ph.D. from Durham University. His research and teaching interests are international relations theory and foreign-policy realism. Recent publications include The Edinburgh Companion to Political Realism (EUP, 2018). He lives and works in Vienna.
---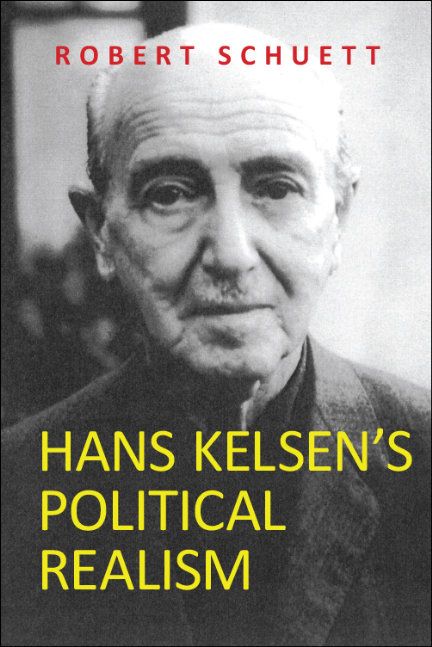 Did you enjoy this blog? Hans Kelsen's Political Realism is available now. This book is the first work to show this iconic legal philosopher's significance as a progressive political realist. In a lively account of Kelsen's life and political thinking, Robert Schuett introduces him as a political realist and brings his thought on human nature, the state and war into productive tension with today's Schmittians and conventional views of foreign policy realism.