By Gary Walsh
The purpose of this blog post is to introduce my article about the Adverse Childhood Experiences (ACEs) 'movement' and its influence in Scottish public policy. The paper is included in a special issue, Adverse Childhood Experiences in Scotland: Critical reflections on policy and practice, published in the Scottish Affairs journal. I have previously written about ACEs elsewhere: see Adverse Childhood Experiences: A Social Justice Perspective (published by the Centre for Research on Families and Relationships, 2019) and The ACEs Campaign: Cause for Worry or Celebration? (published by TES, 2018).
In the paper, my aim is to document and analyse the introduction of the ACEs model into the policy discourse in Scotland, and to reflect on what I describe as the resulting 'critical activist' response to these developments. I analyse a selection of documents and materials including published academic research and 'grey literature' such as policy documents, Scottish Government records, published responses to Freedom of Information (FOI) requests, websites and film footage.
The paper summarises the ACEs model and the associated 'movement', its emergence and portrayal in the USA and UK, including the main criticisms levelled against it. I address the usage of the ACEs model in areas of policy and practice, for which it was not designed, and I briefly discuss the promotion of ACEs through the Resilience film shown across Scotland. Recognising the positive intentions and good faith of the ACEs movement, I also raise concerns about its vulnerability to co-option by less salubrious interests.
My general argument is that 'policy entrepreneurship' – underpinned by political and commercial interests – has played a significant role in the promotion of the ACEs movement to date, and that this may partly explain the divisive discourse of the resultant 'ACEs debate'. I demonstrate the basis for this claim with reference to the limited information available in the public domain, including information elicited using FOI requests, although a complete analysis would require further investigation. I conclude that policy makers and practitioners should continue to exercise caution and circumspection in relation to any usage of the ACEs model in policy or practice.
My hope is that this work to be of benefit to a variety of people including practitioners, policy makers, voluntary sector organisations and others with an interest in childhood policy and practice. With that in mind, Edinburgh University Press have kindly arranged for the paper to be available on an Open Access basis for the duration of the issue. There is also a pre-print version available from the University of Glasgow.
---
Read other blog posts in the Adverse Childhood Experiences (ACEs) series.
---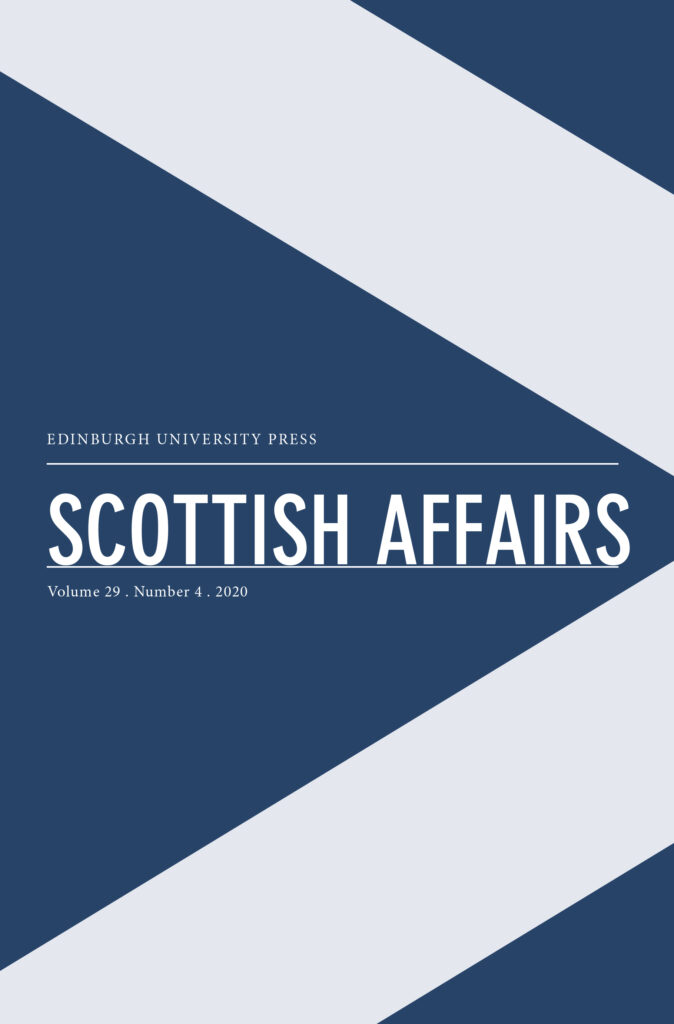 Scottish Affairs is Scotland's longest running journal on contemporary political and social issues and is widely considered the leading forum for debate on Scottish current affairs. Articles provide thorough analysis and debate of Scottish politics, policy and society, and is essential reading for those who are interested in the development of Scotland.