By Cliff Hague
COVID-19 brought Edinburgh's tourism boom to a screeching halt, and wiped out the city's main festivals in 2020. At the time of writing, the prospects for 2021 look uncertain, with speculation that many people will be anxious about returning to theatres, cinemas and concert halls, never mind being crammed into sweaty rooms above pubs. But questions were already being asked about tourism-driven cultural events. On a cold night in January 2020, 850 people turned up to a "Public Summit" to contest the commodification of public space in the city. "City for Sale?" was organised by the Cockburn Association because of increasing public concern that their "right to the city" had been ignored in favour of attracting more and more tourists. Rather than "back to normal", 2021 needs to be a year for reflection and transition. The Cockburn is asking "Whose Festival is it Anyway?" at a special online conference on 30 January, which will be chaired by journalists Stephen Jardine and Joyce Macmillan.  This event develops the theme I discussed in an online talk on St Andrew's Day 2020 which, in turn, drew heavily on research I did for a paper that will be published in the next issue of Scottish Affairs at the start of February 2021.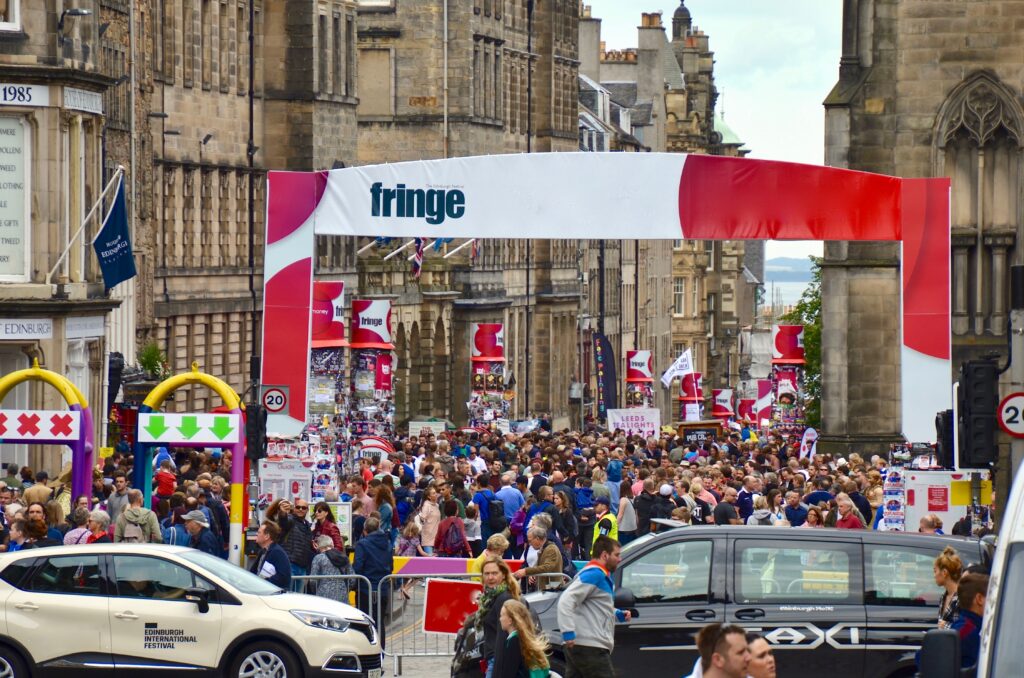 How Edinburgh shed its inhibitions
Muriel Spark claimed that the most used word in Edinburgh was "nivirtheliss": a city of civil servants, insurance companies and academics had a correspondingly cautious civic culture. In 1967, Tom Nairn derided the "Festival of the Dead", choked by Presbyterian restraint and guilt. All that was long ago. For the past two decades and more Edinburgh has embraced the global hedonism that was the unlikely accompaniment to – or necessary release from – austerity, with gigs morphing into a gig economy. With local government struggling to sustain essential public services, festivals as cultural celebrations were repurposed to generate tourism, jobs and GDP, and public spaces became up for grabs. How did this happen?
In 2006 a report was delivered from an international cultural events consultancy. It had been commissioned by the city council and the then fledgling Festivals Edinburgh, along with the Scottish Arts Council, the Scottish Executive, EventScotland and Scottish Enterprise Edinburgh and Lothian. The carefully crafted title, Thundering Hooves, sought to highlight the threat posed by ambitious competitors to Edinburgh's international standing as a Festival City. "As in many areas of global competition, second or third place – 'silver' or 'bronze' rather than 'gold' – represents a position that is considerably inferior to that of pre-eminence", it counselled, echoing the hubris hard wired into the Royal Bank of Scotland at about that time (and we know where that led to). There was a new bottom line: economic benefits were 'a (perhaps the) defining context' (original italics).
Even as long ago as 2012, the industry body for tourism in Edinburgh could proudly proclaim "Over the past 20 years, Edinburgh has been through an unprecedented period of growth in year round tourism – growth driven, in the first instance, and subsequently sustained, by large scale public sector investment in both product development (notably, major attractions, venues and festivals) and marketing." This model of public policy making has driven the prioritisation of the festivals/tourism agenda in the city. Scottish Government agencies, the city council and the festivals industry use public money to hire consultants who then interview "key stakeholders" (who happen to be their clients) and report back to those same clients/stakeholders that they are doing a good job but need to be leaders, influencing other policy areas and driving investment in the public realm. The complexities, ethical dilemmas and civic accountability of public service were subsumed beneath the imperatives of growth, and the expectations of entrepreneurs able to conjure enticing numbers for jobs and money to the Scottish and local economies. Few, if any, questions about leakages, or the quality of jobs, or the impact on residents, seem to have been asked by those channelling the public money.
Consequences
I am writing a follow-up article for a later issue of Scottish Affairs which will analyse what happened next. In brief, this will describe how the largely unregulated arrival of Airbnb and similar platforms further fuelled the path to "overtourism" in Edinburgh, as in other tourist destinations around the world. A tragic part of that story is the loss of so much housing to the short-term let investors, especially, but not exclusively in the city centre, with a consequent change in the social fabric and character of the World Heritage Site. It will also tell how commercial development in East Princes Street Gardens was allowed to go ahead without planning permission for two years in succession. The unease of citizens with this permissive, commercially-driven regime, where "commercial confidentiality" is invoked to keep the public in the dark, has had some, albeit marginal, effect. I write as the city council is planning a public consultation on its Public Spaces Management Plan. However, in the consultation the scope of "public spaces" is narrowed to address only their use for events and filming!
Meanwhile the pandemic, which scientists tell us may not be the last, has brutally exposed the vulnerability of a tourism-driven economic strategy. The city got into this situation because policy-making became an echo chamber populated by like-minded vested interests and public servants, insulated from the wider civic society. Now that COVID-19 has also highlighting the importance of public open spaces for health and social equity, it is time for a rethink.
---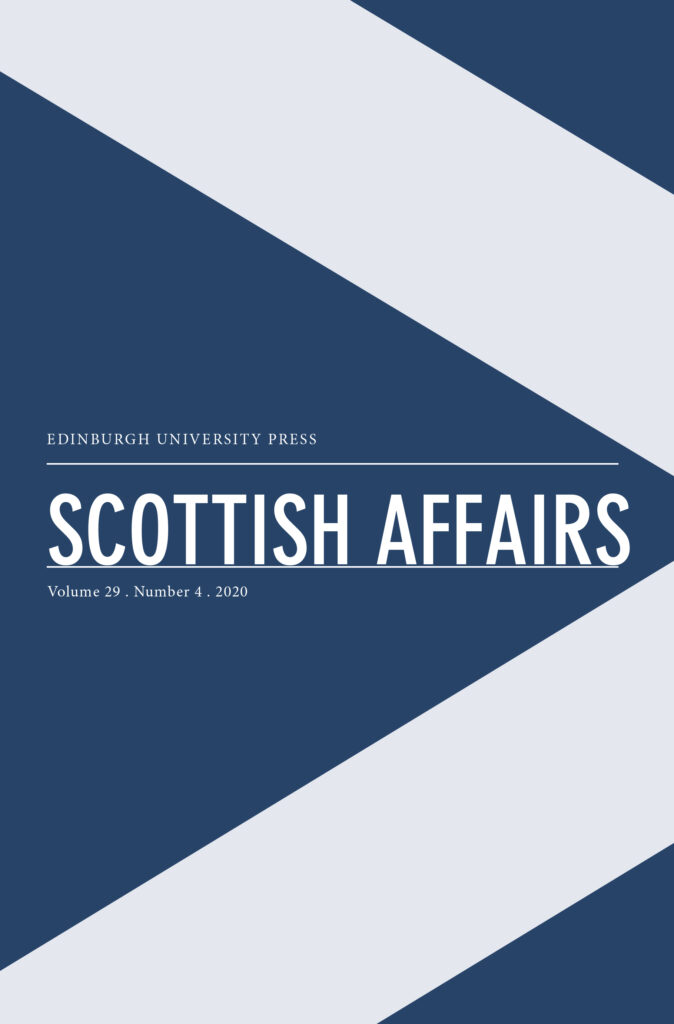 Scottish Affairs is Scotland's longest running journal on contemporary political and social issues and is widely considered the leading forum for debate on Scottish current affairs. Articles provide thorough analysis and debate of Scottish politics, policy and society, and is essential reading for those who are interested in the development of Scotland. Find out how to subscribe, or recommend to your library.