In May 2017, the Israeli Knesset passed the nation-state bill in its first round. This bill emphasizes Israel being Jewish and democratic. A casualty of this bill is the Arabic language. Arabic has been an official language in a law which goes back to 1922, during the British Mandate over Palestine. After the establishment of Israel in 1948, this law continued to exist, with a primacy of Hebrew, this time. About 20% of Israel's population today are Arabic speakers (descendants of Palestinians who remained in what became Israel, and were given citizenship, as a result). This group is bilingual as higher education and the job market require the knowledge of Hebrew. This is in addition to a dwindling number of Arabic speakers among Mizrachi Jews. Anyone following closely the Israeli politics is not surprised by the news. As I discuss in my (2017) book The Politics of Arabic in Israel: A Sociolinguistic Analysis, while Palestinians lost their inheritance of the land, which has resulted in a century of political conflict, the Arabs' inheritance of the Arabic language in Israel, while much less visible as a conflict, does not lack the same political intensity.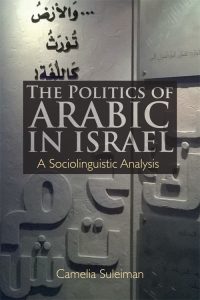 What does it mean for Arabic to cease to exist as an official language in Israel? Eric Hawbsbawm, in his article 'Language, Culture and National Identity' (1996) reminds us that the nineteenth century model of the European nation-state, presupposes a linguistic unity of the nation. He is also quick to point at the ethnic exclusion and cleansing which this model has brought into the twentieth century. By erasing Arabic from a place which historically spoke it since at least the seventh century, Israel is succeeding in yet, another attempt to erase Palestinian presence in the state, with all of its historic components: Aramaic, Islamic, and Ottoman. The history of the place still reverberates on the tongues of the Arab remainders on the land. By erasing Arabic, the state is denying the history of the place. And without history, there is no present and future, for the Arabs in Israel.  While all agree that 1948 was the single act which dispersed the Palestinians into several countries, Ilan Pappé remind us that the ethnic cleansing of the Palestinians is ongoing since then (The Ethnic Cleansing of Palestine, 2006). Linguistic rights are human rights, and human rights are national rights. It is a sad day for Arabic, in a place which used to reverberate with its sounds, everywhere until 1948, as about 70% of the population of historic Palestine spoke Arabic, on the eve of the 1948 dispossession.
'I Am My Language', a quote by Mahmoud Darwish (1941-2008), Palestine's poet laureate.
---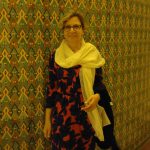 Camelia Suleiman is Assistant Professor in the Department of Linguistics and Languages at Michigan State University. She is the author of Language and Identity in the Israel-Palestine Conflict: The Politics of Self-Perception in the Middle East (2011) and The Politics of Arabic in Israel: A Sociolinguistic Analysis (2017).
Find out more about The Politics of Arabic in Israel on the Edinburgh University Press website