By Tanja Bueltmann
As St Andrew's Day nears Scots all around the world are preparing to celebrate it in style. From New York in the United States to Dunedin in New Zealand, St Andrew's Day celebrations are now a truly global Scottish tradition.
In Asia, early references to celebrations come from India where St Andrew's Day dinners were a common affair by the 1850s. From India, celebrations soon extend their geographic reach—a development in unison with the expansion of the British sphere of influence in the Far East. We find references to celebrations of St Andrew's Day in Canton from the mid-1830s, when a larger number of free merchants commenced trade there. In 1835, for instance, 'a splendid dinner was given by Mr. Jardine, at which sixty-seven gentlemen sat down.' This Mr. Jardine is revealed to be William Jardine of Jardine Matheson & Co.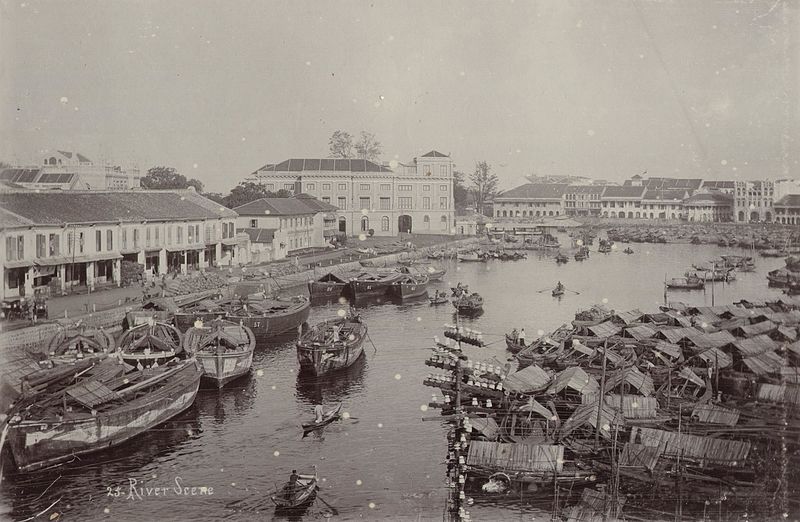 In Singapore too, a dinner was the focal point for early Scottish residents in the city, with the first reported for 1837. While not yet hosted by a formalized association, the dinner itself was a formal one, structured and well organized, with a chairman, croupier and stewards. Some guests attended clad 'in the garb of the Old Gaul—"with bonnet blue and tartan plaid"', and as usual, many speeches and toasts were delivered. By 1844 the dinner had become a more elaborate affair, attracting a good number of guests. But by then we can also hear of frictions in Singapore's Scottish community. As was reported in the local press, the dinner only brought together 'a section of the Scotchmen of Singapore' rather than everyone. The organisation of the dinner, it seems, had not been straightforward, and those who were unhappy with how the existing group of organizers had handled the affair decided not to attend the dinner that was held.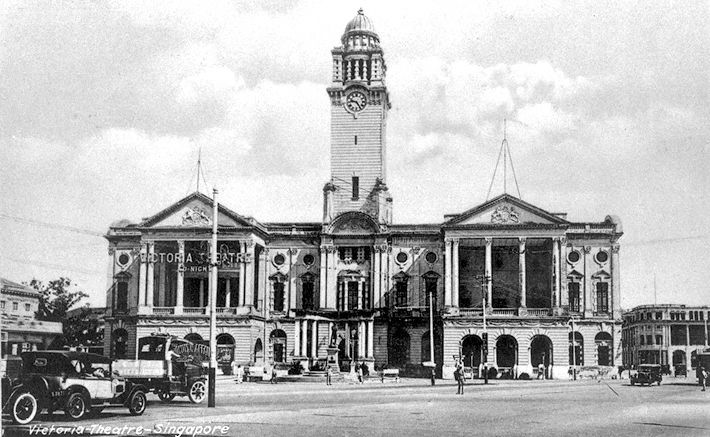 But the occasional disagreement was no deterrent and celebrations continued to be an important feature of Singapore's annual events calendar. In the 1930s, in fact, celebrations were still so prominent that the Governor, Sir Shenton Thomas, delivered an annual speech. In 1935 the event was held on the lower floor of Victoria Memorial Hall, 'with tartan and heather decorating the tables'. On arrival, Sir Shenton Thomas 'was piped upstairs into the ballroom with the Chieftain'. Also piped in was the haggis, the traditional Scottish dish a staple at celebrations to this day. Guests, in their hundreds, 'dined to the tines of Songs of Hebrides played by the Raffles Hotel orchestra led by Mr. Hopkins—himself a Scot!' Later on dancing took place in a hall upstairs.
In his speech John Sime, President of the St Andrew's Society, was keen to stress the contributions Scots made around the world [original article]:
'Scotsmen have pioneered in every quarter of the world … They have given the world gems of literature, great inventions and discoveries in science. … Their dogged tenacity of purpose which is their heritage, has made them play a part in the world's history far bigger than the law of averages would give them if they were just as other men. … This is our day. Drink with us to our Patron Saint and Bonnie Scotland …'
In that spirit of celebrations: wishing you A happy St Andrew's Day!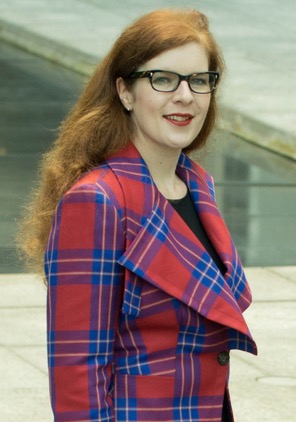 Dr Tanja Bueltmann is Associate Professor in History at Northumbria University. She has published widely on the history of the Scottish Diaspora, including the award-winning monograph Clubbing Together: Ethnicity, Civility and Formal Sociability in the Scottish Diaspora to 1930.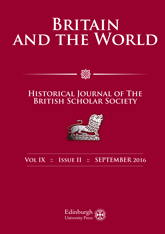 Visit The Scottish Diaspora Blog for more.
Tanja's article,  Making Home in a Sojourner World: Organised Ethnicity and British Associationalism in Singapore, c1880s–1930s, appears in Volume 9, Issue 2 (2016) of Britain and the World.