Open Access Week is running from 24–30 October this year. To celebrate, we've pulled together some links to our open access content for you. So far, Edinburgh University Press has published 5 open access books, 12 open access chapters, 1 open access journal and a further 22 open access articles from across 9 journals. We think it's a fine selection of top-class scholarship.
Of course, since it's open access, you can download any or all of this scholarship for free, and not just during Open Access Week. Happy days. Just follow the links below to get started.
Books
You can these open-access ebooks for free from our website.
---
Book chapters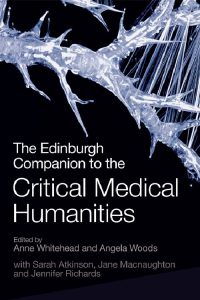 12 chapters from The Edinburgh Companion to the Critical Medical Humanities edited by Anne Whitehead and Angela Woods are available open access.
Visit The Edinburgh Companion to the Critical Medical Humanities homepage to find out more about the book, and click on 'resources' to download the free chapters.
Or follow the links below:
You can also download the introductions to many books – too many to collate – for free. Have a browse on the Edinburgh University Press books website and you might find something that interests you.
---
Journals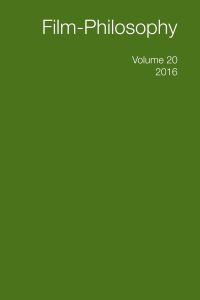 Film–Philosophy: a fully open access journal
In February 2016, we welcomed the fully open access journal Film-Philosophy to our publishing programme.
Visit the Film-Philosophy homepage
---
Articles
We also have 22 articles from 9 journals available open access. Follow the links to find out more and download your open access version.
African Journal of International and Comparative Law
Opportunities and Threats to Harmonisation of Plant Breeders' Rights in Africa: ARIPO and SADC
Peter Munyi, Bram De Jonge and B. Visser
Published February 2016
Scottish Archaeological Journal
Cathcart Castle, Glasgow – Excavations 1980–81
Brian Kerr, Adrian Cox, Dennis Gallagher, Pamela Graves, George Haggarty, Derek Hall, Eileen Malden, John Malden, Catherine Smith, Geoffrey Stell, David Munro, Chris Fyles and Lesley Boag
Published October 2016
A Short Cist Burial at Kilkeddan Farm, Campbeltown, Argyll & Bute
Dawn McLaren, Donald Wilson, Rob Engl, Alan Duffy, Kathleen MacSweeney, Alison Sheridan, Lore Troalen, Graeme Carruthers and Jamie Humble
Published March 2016
A late medieval farmstead at Corsankell, near Stevenston, North Ayrshire
Dan Atkinson, Graeme Brown, Morag Cross, Simon Taylor and Julie Franklin
Published March 2015
The excavation of two short cist burials at Broomlands, Kelso
Dawn McLaren, Donald Wilson, Melissa Melikian, Fraser Hunter and Lore Troalen
Published March 2015
Early Neolithic pits, an Iron Age ring-ditch house and associated features at Coul Brae, Mosstodloch, Moray
Héléna Gray and Ian Suddaby
Published March 2012
Hullerhirst Quarry and lime kilns, North Ayrshire
Laura Alexis Bailey
Published March 2012
International Journal of Humanities and Arts Computing
Reconstructing Urbanization of a Pennine Fringe Township Through Computational Chaining of Land Tax Records: Mottram in Longdendale 1784–1830
Peter Bibby
Published October 2014
The Missing Voice: Archivists and Infrastructures for Humanities Research
Reto Speck and Petra Links
Published October 2013
From Space to Place: Place-Based Explorations of Text
Ross S. Purves and Curdin Derungs
Published March 2015
Britain and the World
Making Home in a Sojourner World: Organised Ethnicity and British Associationalism in Singapore, c1880s–1930s
Tanja Bueltmann and Lesley C. Robinson
Published September 2016
Corpora
Review: Corpus Linguistics: Method, Analysis and Interpretation (Massive Open Online Course). FutureLearn: Lancaster University
Keith Barrs
Published April 2015
Investigating evaluation and news values in news items that are shared through social media
Monika Bednarek
Published August 2016
Spelling errors and keywords in born-digital data: a case study using the Teenage Health Freak Corpus
Catherine Smith, Svenja Adolphs, Kevin Harvey and Louise Mullany
Published November 2014
What's Hard in German? WHiG: a British learner corpus of German
Cédric Krummes and Astrid Ensslin
Published November 2014
Somatechnics
Corporeal Anachronisms: Notes on Affect, Relationality, and Power in Steampunk
Jenny Sundén
Published September 2013
Temporalities of Transition: Trans- temporal Femininity in a Human Musical Automaton
Jenny Sundén
Published September 2015
A Cautionary Tale: The 'New' Medical Tourism Industry in Argentina
Cecilia Vindrola-Padros
Published March 2015
Word Structure
On a multifunctional derivational affix: Its use in relational adjectives or nominal modification and phrasal affixation in Hungarian
István Kenesei
Published October 2014
A standard tag set expounding traditional morphological features for Arabic language part-of-speech tagging
Majdi Sawalha and Eric Atwell
Published April 2013
Nottingham French Studies
What's 'French' about French Studies?
Charles Forsdick
Published December 2015
Paragraph
From the 'Aesthetics of Diversity' to the 'Poetics of Relating': Segalen, Glissant and the Genealogies of Francophone Postcolonial Thought
Charles Forsdick
Published July 2014
Have a very happy Open Access Week!