By William Knox
Violence is an area much neglected by Scottish historians unlike those working in other countries, such as England, Western Europe and the USA, where its study has become central to our understanding of social relations, in particular class and gender. Having been researching the subject now for over four years I can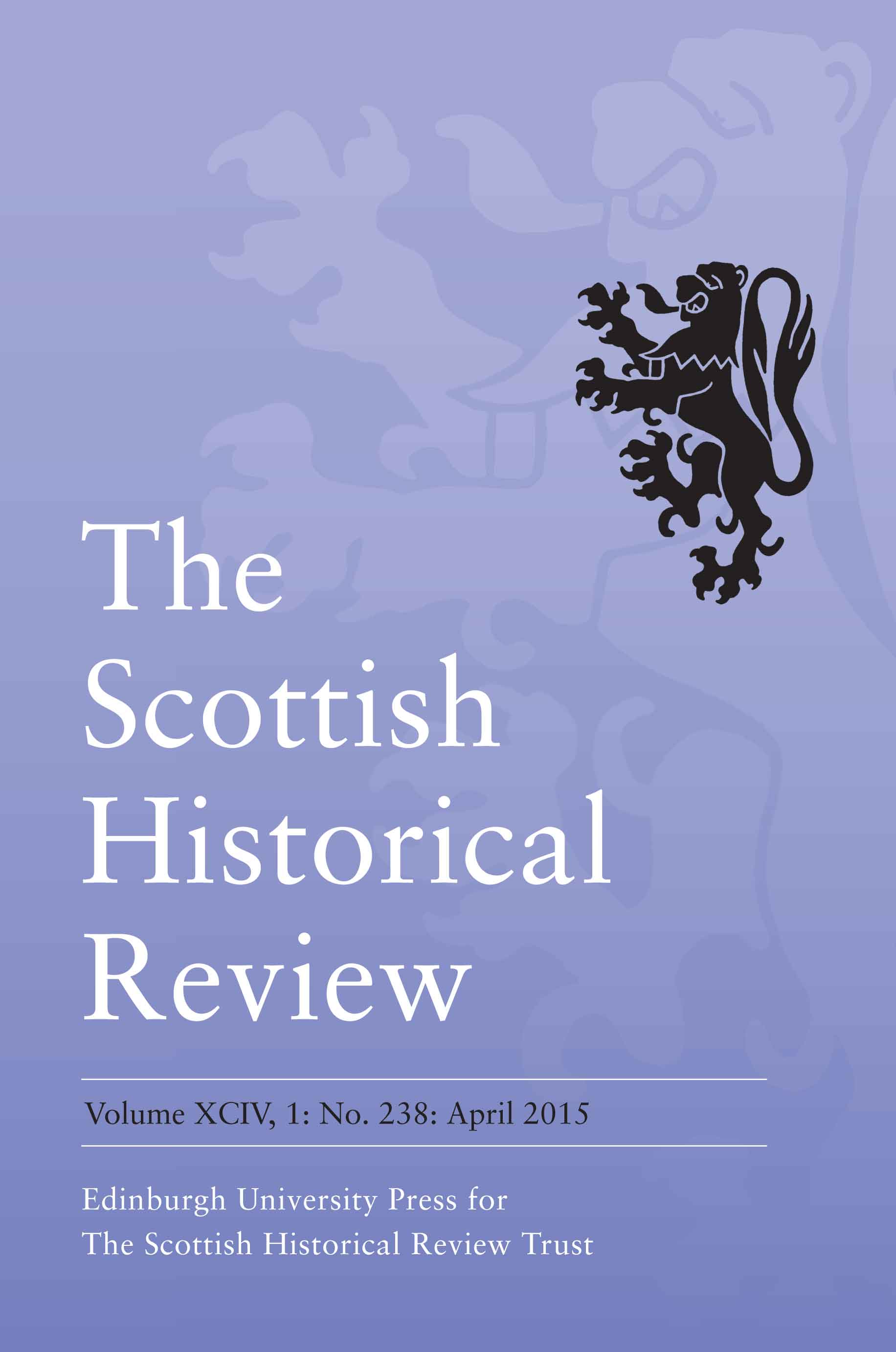 see why. I began my research on homicide due to an intriguing comment I came across while writing a chapter on 'Crime, protest and policing in nineteenth-century Scotland' for volume two of the History of Everyday Life in Scotland, 1800-1900 (EUP, 2010), which stated that prior to industrialisation you were more likely to be murdered by a stranger, after the process was underway you were more likely to be murdered by someone close to you. As I had a sabbatical I thought I would test the thesis against the backdrop of socio-economic change in eighteenth-century Scotland. My optimism regarding the amount of time it would take to complete the project was quickly shattered. The main sources for the study were court papers and newspapers. The newspapers were not such an imposing barrier to collating data as they were available online. The court papers, of which the minutes of the High Court of Justiciary were the most important, were hand-written and only available online in the NRS. I can't emphasise how physically and mentally demanding reading hand script online is. However, after three years I managed to complete the research to enable me to write an article on homicide in eighteenth-century Scotland. The intention is to take the project up to 1849 which will allow me to examine what happens to violence when a society undergoes rapid and far-reaching socio-economic change.
However, what did the work on the eighteenth century contribute to the wider theoretical and empirical issues that have dominated historical discourse regarding this phenomenon over the last few decades? It challenges current perceptions of the history of homicide in a number of ways. It seeks to challenge explanations for the alleged long-term decline in homicide, arguing that incidences of murder in the eighteenth century were affected more by political tensions and socio-economic dislocation than by cultural changes in taste and manners. It also criticises the methodological weaknesses evident in longitudinal studies of homicide and tries to resolve them in two ways: firstly, by adjusting the homicide rate to take account of the rises and falls in population in the period 1700-1799; and, secondly, by providing national data rather than relying on extrapolating national trends from local or regional studies. Finally, it is argued that the main assumptions of historians working in the field of homicide studies are in the light of evidence for Scotland in need of revision as data from there provides little support for a linear fall in the level of homicides, or a link with shifts in sentiment and/or taste as put forward by those influenced by the civilising theories of Norbert Elias.
So it's hoped that the article will not only fill in the gaps in our knowledge of violent crime in Scotland, and at the same time challenge a few entrenched theoretical positions, it might stimulate others to plunge into what are admittedly swampy and dangerous waters.
Bill Knox William Knox is Honorary Senior Research Fellow in Scottish History at the University of St Andrews. He is the author of Hanging By a Thread: the Scottish cotton industry, c.1850-1914 (Carnegie, Preston, 1995); James Maxton (MUP, 1987); Scottish Labour Leaders, 1918-1939: a Biographical Dictionary (Mainstream, 1984); and Industrial Nation: Work, Culture and Society in Scotland, 1800-Present (EUP, 1999), with R.Houston (eds), The New Penguin History of Scotland (2001), The Lives of Scottish Women: women and Scottish society 1800-1980 (EUP, 2007) and thirty peer reviewed articles. He is currently working on violence and Scottish society in the period 1700-1850 as well as a biography of the late Jimmy Reid with Professor Alan McKinlay.