Jack Mitchell (Dalhousie University) addresses William Morris'
Aeneid
translation of 1875 and explains in his article,
William Morris' Synthetic Aeneids: Virgil as Physical Object
that "a key theme of Morris' overall artistic creed, namely the need to make ideas concrete through their expression as physical objects, may serve both to explain the extraordinary character of his Virgil translation and to help answer a theoretical problem of translation in general: the problem of whether the historical stratification of a classic text can be captured in translation." This beautiful image appears in
Translation and Literature 24 (2015)
.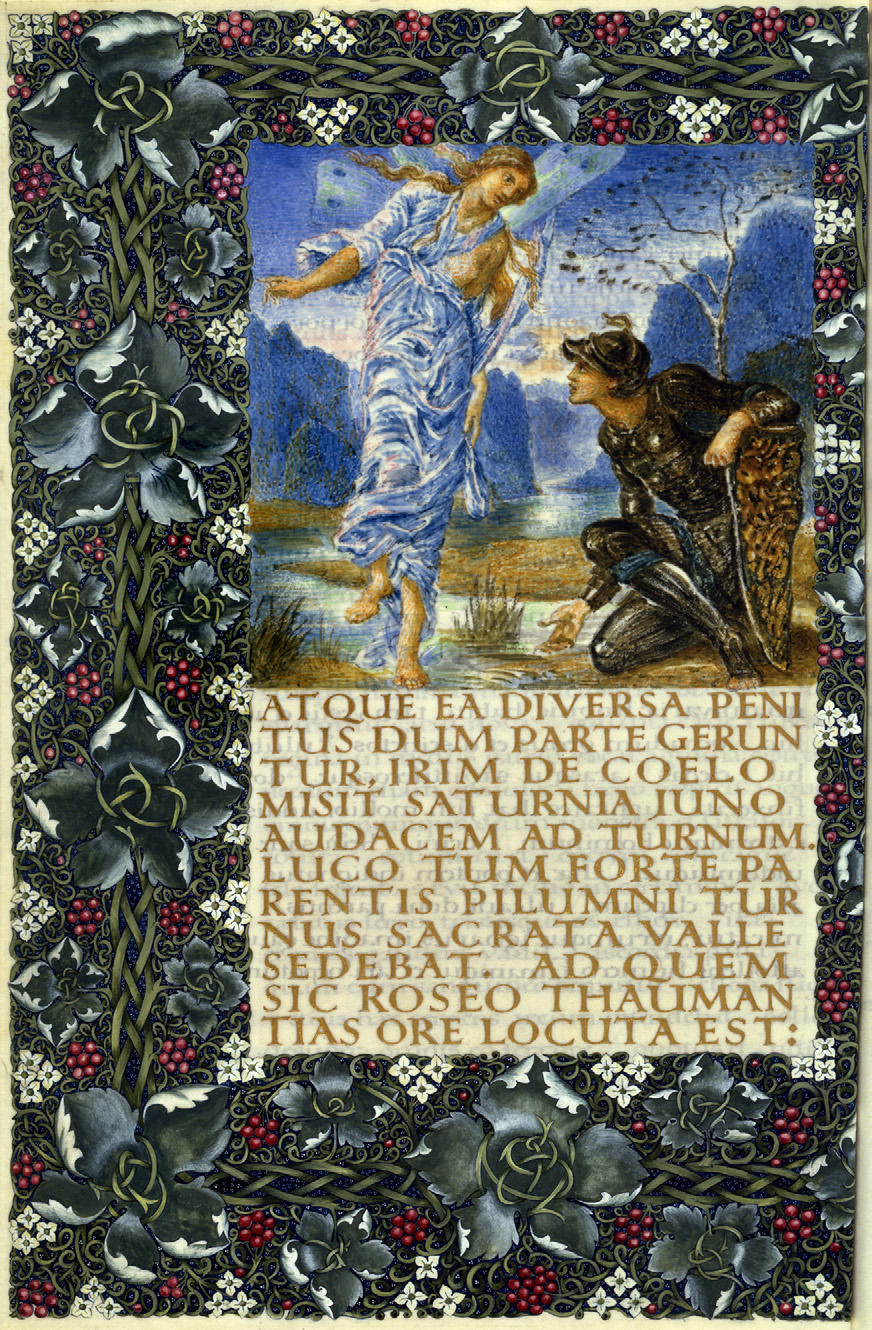 ---
Translation and Literature publishes critical studies and reviews primarily on English literary writing, of all periods. Its scope takes in the reception of ancient Greek and Latin works, the historical and contemporary translation of literary works from modern languages, and the far-reaching effects which the practice of translation has, over time, exerted on literature written in English. It embraces imitation and adaptation, including adaptation into other art forms; the theory of literary translation; and publishing history. It also publishes significant historical translations edited from manuscript sources.
A cumulative index of all articles from Volume 1 to the present is available here.
Find out how to subscribe, or recommend to your library.