Celebrity, publicity and authorship are common place in the 21st century and increasingly, authors are energetic in conveying their own celebrity rather than it simply being thrust upon them; it could be said there is an intimacy between authors and the reading public.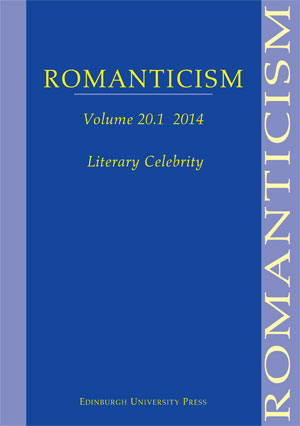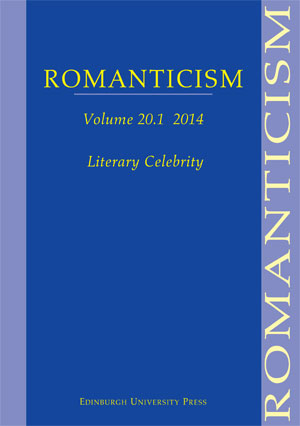 But before the advent of technology, large-scale literary production, and increased advertising and consumption of books and authors in the 18th century, literary works were produced for a small audience of readers often only known to the author. Literary celebrity and fame as we know it first emerged in the Romantic period.
A special issue of Romanticism, Literary Celebrity, considers this concept, detailing works by Thomas De Quincey, Percy Bysshe Shelley, William Wordsworth, T. S. Eliot, Charlotte Smith, Ann Batten Cristall and Hannah More, and illustrating the impact their work had on literature, public perception and indeed, celebrity.
>>Get the issue to find out more