by Xiaofei Shi and Labao Wang
Does Chinese children's literature have a prehistory?
While it is presumptuous to date the history of Chinese children's literature all the way back to the Eastern Jin Dynasty (317–420) when the tale 'Li Ji' was composed, it makes sense to say that books like Dream of the Red Chamber (henceforth Dream) provide the modern and contemporary practice of Chinese children's literature with a prehistory.
Dream highlights the experience of children as a distinct community with its own interests and the images it portrays of children and childhood adumbrate features we find today in Chinese children's literature. Moreover, prior to the twentieth century, in comparison to other Chinese literary works that often portray children as miniature adults or exemplars of moral virtues, one of Dream's greatest achievements is its vivid portrayal of the formative years in the lives of the child protagonists as unique individuals who are developing their own thoughts and emotions. Therefore, a gap needs to be filled in the understanding of the premodern conceptions of children and childhood in Chinese literature through a detailed case study of Dream.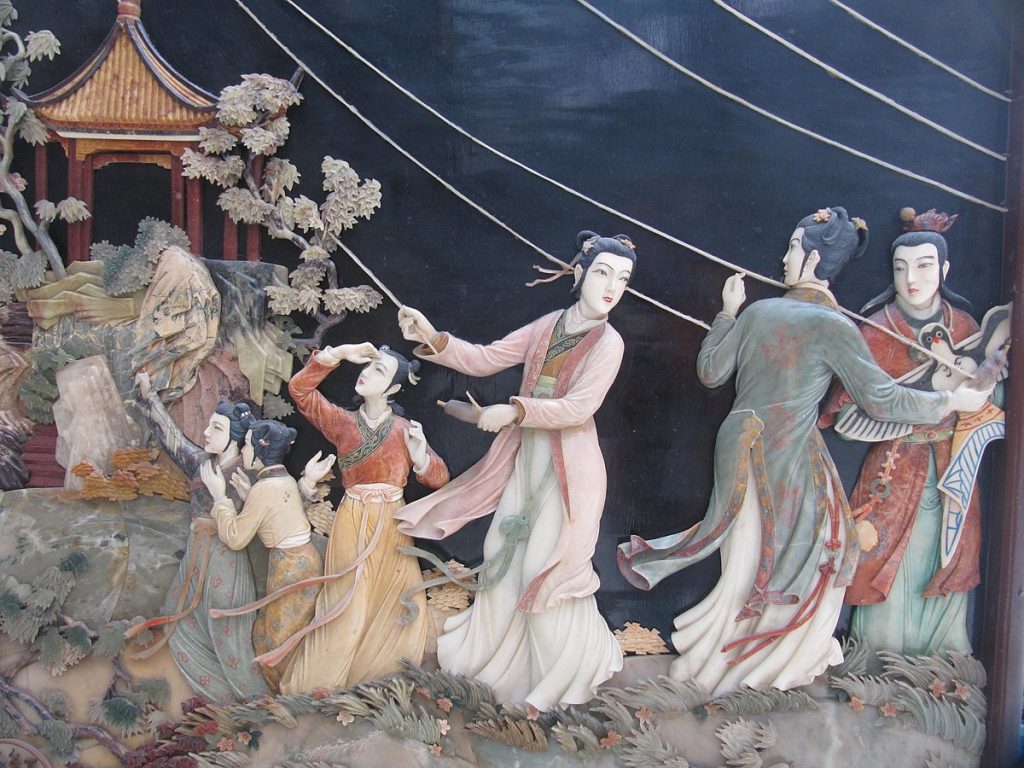 The Dream Children
Childhood in Dream assumes different forms. Miller points out that Dream portrays childhood as an elite phenomenon because the poor 'lack the leisure and financial resources, and the exquisitely refined sensitivity that ensues' (220). The poor have to perform adult labour and shoulder adult responsibility at quite a young age.
For instance, Bao-yu's maid, Aroma (Xi-ren), was sold into the Jia household when she was a little girl. Since then, Aroma's daily jobs have included dressing the master, making his bed, and caring for him when he is sick. Doing adult labour does not necessarily mean that the poor have no experience of childhood, but their childhood is vastly different from a childhood that might be understood as a unique stage of life. The latter belonged to the world of the masters and mistresses of elite households. In Dream, Cao lavishes his attention on childhood as experienced by children in the elite families and interweaves his ideal into the representation of these sensitive, imaginative, and talented children, especially by contrasting their childhood to the world of pre-modern Chinese adulthood. For this reason, the term childhood, with its more suggestive allusion to adulthood as the counterpart, is chosen over adolescence.
Moreover, in children's literature studies, childhood sometimes can be used in a sense that includes adolescence. The encompassing ambivalence of childhood comes in handy for a work like Dream, which is also ambivalent and sometimes inconsistent regarding the characters' ages for historical reasons and spans a narrative time of approximately ten years.
The Children of the Poetry Club
Cao's children are not simple and rustic children of nature who cavort carefreely, but young poets who take pleasure in literary social events and respond to seasonal changes in the Prospect Garden with sensitivity and imagination.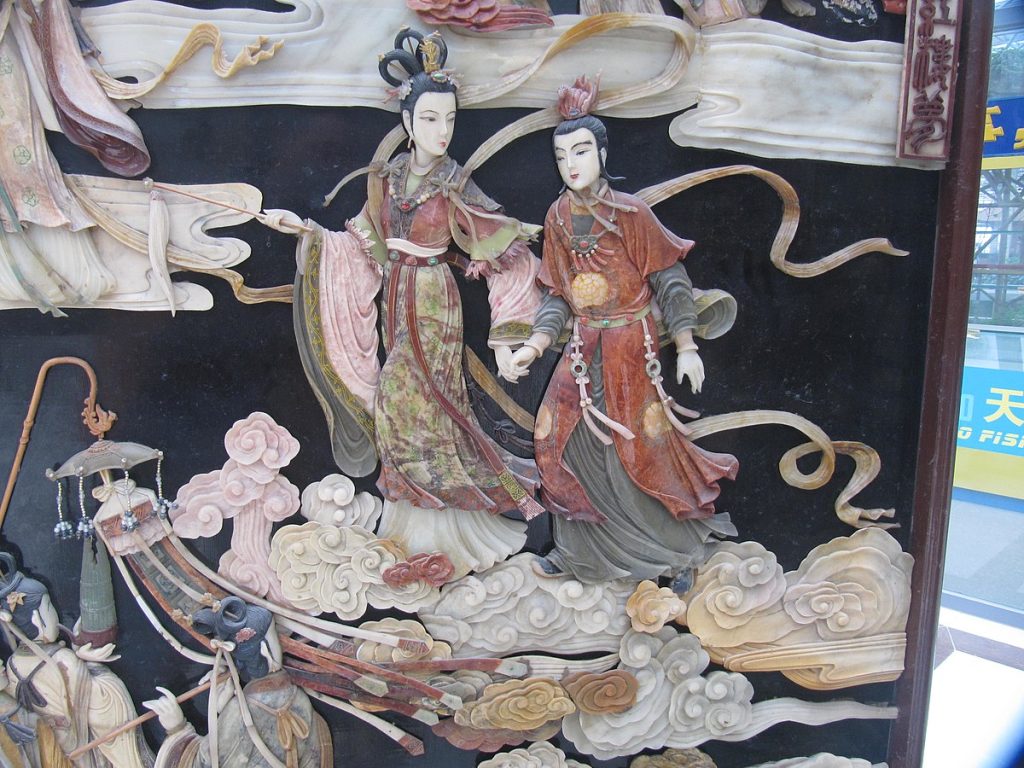 For females in China, childhood often provides a sanctuary, since this is the time when they are most likely to retain their own personhood, which will give way to the stereotyped role of a wife and mother as soon as they enter into marriage (Shen 172). For girls, childhood innocence points to their genuine feelings and thoughts untainted by the Confucian constraints. In Dream, the ideal of innocence is almost always a girl, delicate, imaginative, and compassionate, and it is Bao-yu, a male, who is nostalgic for this lost female innocence. Rather than socialising with scholar-officials as his father requires, Bao-yu would prefer to stay with his sisters and girl cousins, as he considers them superior to scholar- officials in every way. Therefore, for Bao-yu, childhood innocence embodied by the girls means a paradigm of ideal life that opposes the Confucian emphasis on subservience and officialdom.
Cao's focus on girlhood prefigures Zhou Zuoren's attack on the cardinal feudalistic guides that oppress children and women in 'Humane Literature', which, according to Zhu, signals the discovery of children in the May Fourth Movement ('The Discovery of Children' 65). Dream records the young girls' fears and concerns, wants and desires through their poetry, and portrays the poetry club as a carnivalesque experience through which the young children can interrogate the rules of the adult Confucian world. Though the children's poetry carnival is temporary, it testifies to the fact that the adult authorities and power hierarchies can be challenged.
Find out more about "Wasted Innocence: Children and Childhood in Cao Xueqin's Dream of the Red Chamber"
---
About the authors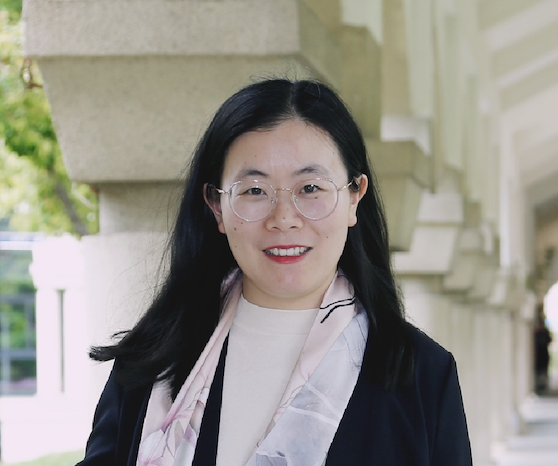 Xiaofei Shi is Associate Professor of English at Soochow University, China. She obtained her PhD in education from the University of Cambridge. Her recent publications include "Differences, Idiosyncrasies and Shared Humanity: Reconceptualising Crossover Literature" (International Research in Children's Literature, forthcoming), "How Fictional Representations of Intergenerational Play May Be Important for Child Readers: A Cognitive Approach" (book chapter in Children's Literature and Intergenerational Relationships, Palgrave Macmillan, 2021), "From the Lianhuan Hua to the Picturebook: A Glimpse into the Evolution of Literacy Education and Research in China" (book chapter in Charting an Asian Trajectory for Literacy Education, Routledge, 2021).
---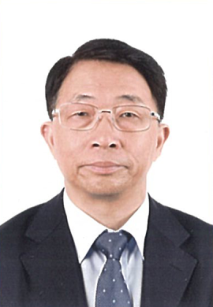 Labao Wang is Professor of English at the School of English Studies, Shanghai International Studies University, China. He studied for his PhD at University of Sydney from 1995 to 1999. He was Professor and Dean of the School of Foreign Languages at Soochow University (2007-2016) and Director of Australia-China Institute for Arts and Culture at Western Sydney University (2017-2018). He is widely published in English and American literature, Australian literature, literary criticism and theory, and comparative literature, etc. in China and internationally. His books include A History of Australian Literary Criticism (China Social Sciences Press, 2016), Australian Short Fiction in the 1980s: Continuity and Change (Soochow University Press, 2000), The Purest Art: Euro-American Theories of the Short Story as a Literary Genre (Southeast University Press, 2006) and The New Criticism (John Crowe Ransom, Chinese translation, Jiangsu Education Press, 2006). He is currently also Adjunct Professor of Western Sydney University, Australia, Vice President of the National Australian Studies Association in China, and the Chinese Association for Studies in World Literatures Written in English, etc. And he was Founding Editor and Editor-in-Chief of Language and Semiotic Studies (2015-16).