by Alexander Bubb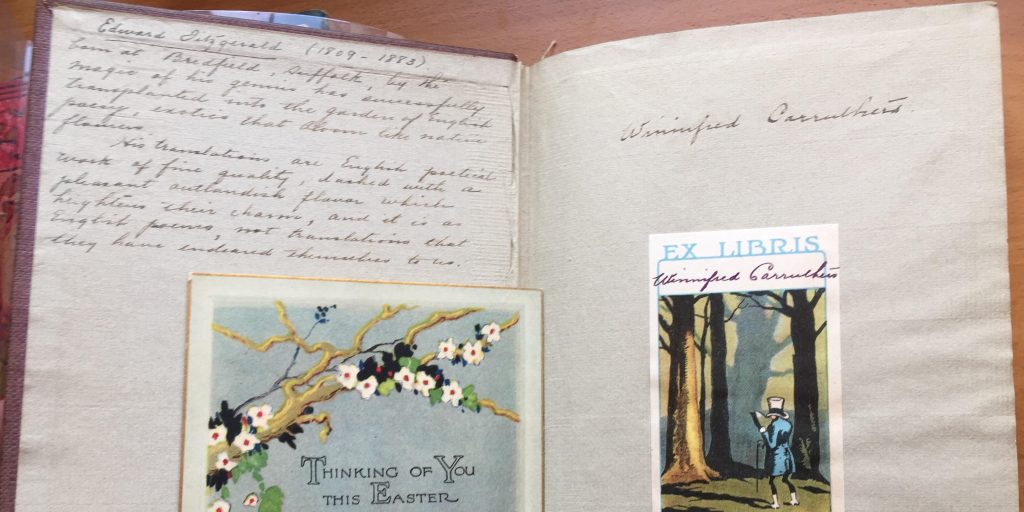 It began with a case of mistaken identity. In 2016 I was growing deeply interested in The Rubaiyat of Omar Khayyam, a collection of short, pithy, epigrammatic poems translated from Persian by the Victorian man of letters Edward Fitzgerald. It's one of literary history's most surprising bestsellers: totally unnoticed upon its first publication in 1859, by the end of the century it was one of the most widely-read poems in the English language. The common explanation is that the scorn for religious dogma to be found in these verses, and their wry, detached attitude towards this "sorry scheme of things" called the universe, struck a chord with the sceptical turn of Western minds at the fin de siècle. Even so, the phenomenal popularity of the Rubaiyat inspires wonder. It's all very well to chart such trends retrospectively, I thought, but how did things appear to onlookers at the time as this strange, hybrid work of just 300 short lines loomed ever larger on the cultural horizon? In need of direction for my meandering thoughts, and finding second-hand copies so easy to come by, I was stirred by a vague notion that one of these old books might disclose some clue.
The Misattribution…
I bought a copy printed by an Edinburgh firm, T.N. Foulis, at the turn of the century, with colour illustrations by the painter Frank Brangwyn (almost every publisher that reprinted the Rubaiyat commissioned a different artist to make their volume stand out from its competitors). The bookseller had slipped in a printed statement of provenance: former owner Winnifred Carruthers, M.B.E. Stalwart of the Australian YWCA, and organizer of relief efforts in both world wars. "Her bookplate and signature are on the front endpaper. She has annotated extensively in neat penmanship with explanations, amplifications, alternate translations… A fascinating memento of late-Victorian literary life." This was new to me. Annotations I had seen before (nobody who has borrowed textbooks from a busy university library is a stranger to marked-up pages), but not annotations that demonstrated the sustained experience and reaction of a thoughtful reader from the era of gaslight and black India ink. At home I pored over the densely-inscribed volume, fascinated. But it didn't take me long to realize that the Carruthers story didn't add up. The worthy Australian was "Winifred", with a single "n", not "Winnifred". Moreover, this book had been a gift, and enclosed a postcard: "Thinking of You this Easter", addressed to "W.M.C." from "E.J.C." The Australian's middle name was not Mary, or Mabel, or Madeleine. It was Anderson.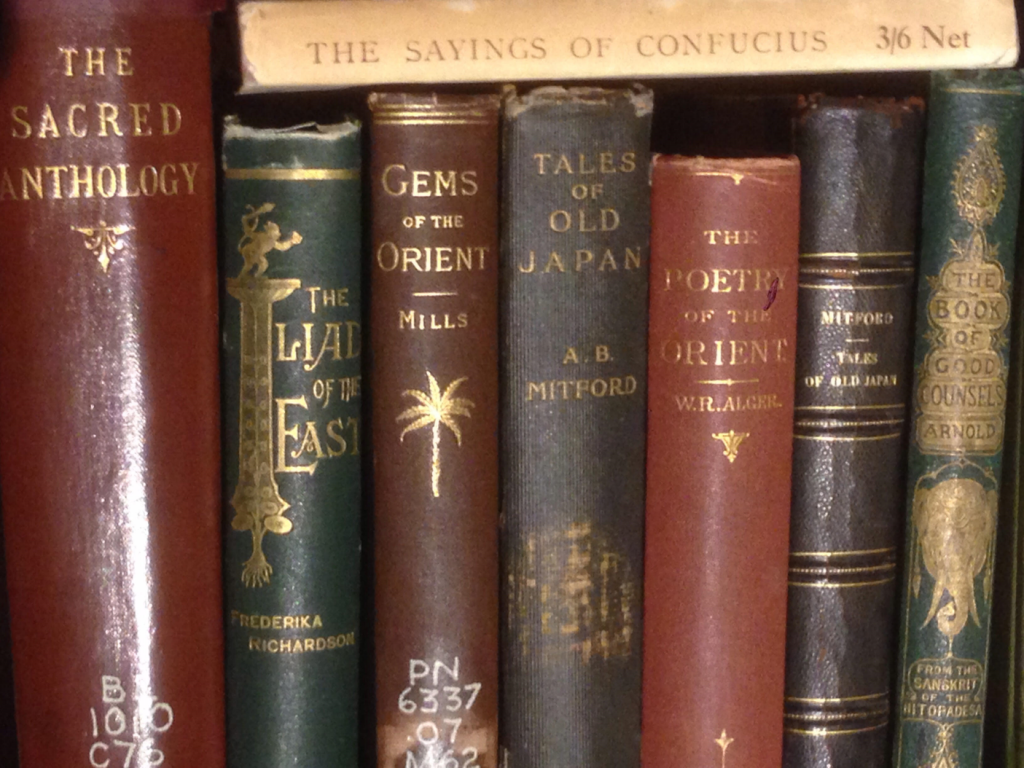 The Real Carruthers…
This volume from Edinburgh never saw Sydney Harbour, probably (never underestimate a book's zest for travel). But it did absorb the salt air of Puget Sound. On its rear board was a torn sticker: "G.S. Fors—— / Vancouver". The buyer must have acquired it at G.S. Forsyth's famous bookshop on Hastings Street in the Canadian city. Thus the item did turn out, after all, to be physical proof of the Rubaiyat's global dissemination. And once I knew the country, the internet did the rest. It was once thought that very little could be learned from the marginalia of "ordinary" readers. After all, who were these people who left their unremarkable names on flyleaves and endpapers? Genealogical websites and the digitization of birth, burial and marriage records have changed that. To cut a long story short, I determined that "E.J.C." was Ernest John Chave, a Baptist minister and native of Woodstock, Ontario. Winnifred was from the neighbouring town of Cayuga. When his church posted him 2500 miles away to British Columbia, he bought this book as a present and (I infer) mailed it back across the country in 1913. The two married some years later and moved to Chicago. Their Rubaiyat was sold to me in New York.
The Secret Life of Books…
I was hooked. This artefact not only bore testimony to two peoples' intellectual life, but was also interwoven with their personal story and migrations. Since then, I have bought more than eighty similar items, all English translations from Asian languages that were once owned and annotated by readers of the late 19th and early 20th centuries. They are surprisingly cheap—few collectors want books scribbled on by nobodies from a hundred years ago. What I've come to call AVaTAR (the Archive of Victorian Translations from Asia and their Readerships) has been an invaluable source of evidence for my research, and I hope it may prove so for others. If you would like to examine a Ramayana owned by an Indian dancer, a translation of Kabir marked up by a Tasmanian Freemason, a Qur'an given as a school prize to a girl in London's East End, or a copy of the Confucian analects pencilled with the political musings of a Kansas farmer during the 1912 Presidential Election, or if you are just generally curious, please contact me at alexander.bubb@roehampton.ac.uk. Or come to one of my workshops: I've hosted several public events (most recently at the Exeter Translation Festival in late 2019), and plan to begin again when the health situation permits. Seen together, these books offer us a glimpse of lost Victorian bookshelves populated with a much wider range of global literature than has usually been imagined.
---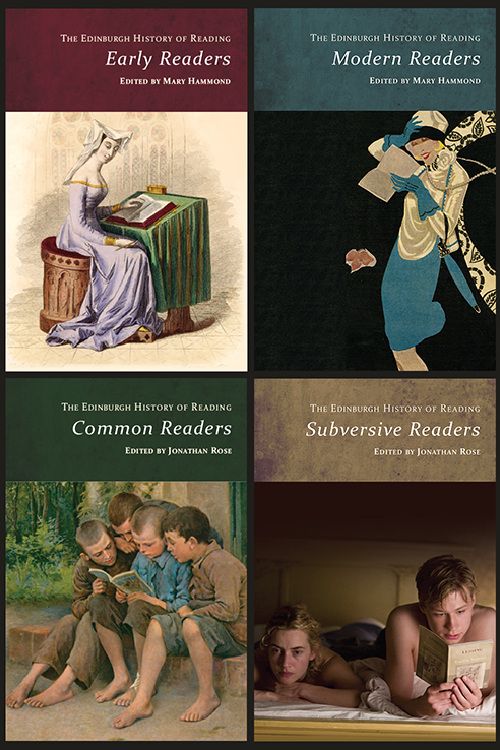 About the Series
Bringing together the latest scholarship from all over the world on topics ranging from reading practices in ancient China to the workings of the twenty-first-century reading brain, the 4 volumes of the Edinburgh History of Reading demonstrate that reading is a deeply imbricated, socio-political practice, at once personal and public, defiant and obedient.
---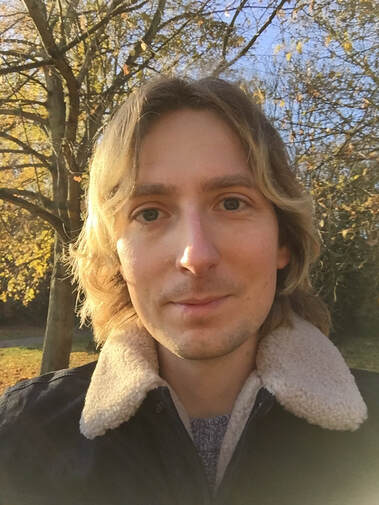 Alexander Bubb is a Senior Lecturer in English at Roehampton University in London. He is currently completing his second monograph, The Victorian Global Bookshelf: Asian Classics Translated for the General Reader, 1845-1915, for Oxford University Press.
---
Enjoy this blog? Read more like it here.