by Daniel Cook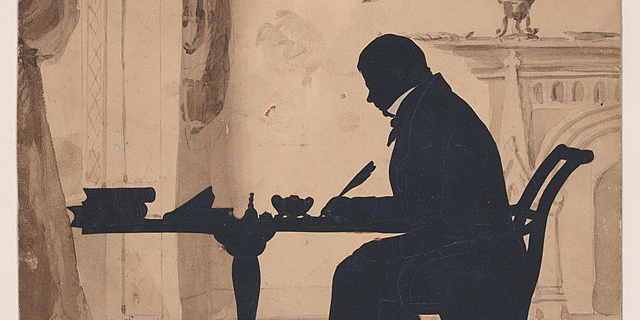 Still revered as one of the world's great historical novelists, Sir Walter Scott kept coming back to the supernatural, the eerie, and the macabre. Some of the novels even include extractable tales of terror: 'The Fortunes of Martin Waldeck' in The Antiquary (1816), a Germanic parable about greed; 'Wandering Willie's Tale' in Redgauntlet (1824), an irreverent horror story; and 'Donnerhugel's Narrative' in Anne of Geierstein (1829), a supernatural take on the cursed marriage plot. While 'Wandering Willie's Tale' has long been anthologised, many of the other Gothic and fantastical stories have been overlooked. Let's look at seven of his deadliest tales, all of which are discussed at length in my latest book, Walter Scott and Short Fiction.
'The Fortunes of Martin Waldeck' (1816)
Set in northern Germany, the story follows a young forester who obtains burning coal from a daemon to reignite his furnace. Much to Martin's delight, the coal is actually pure gold. Severe suffering soon follows. The lesson seems simple: greed corrupts. Or do not be a hero. Unlike most fictional heroes, Martin does not seek a foe ("the daemon is a good daemon", he says). There is even a suggestion that the villagers admire the daemon as though it were one of them (better the devil you know, after all). Curiosity kills.
'Phantasmagoria' (1818)
In 1818, Blackwood's Edinburgh Magazine published a bizarre short story in which the banal plot is overshadowed – quite literally – by a supernatural narrator, a sentient shadow who whiles away his days reading books on the occult sciences in his library at the eerie Castle Shadoway, safe from the deadly sunlight that had killed his father. No narrator seems better placed to deliver a tale of terror – but 'Phantasmagoria' is not that story. There is a ghostly prophecy. But it is wholly benign. Even the hero dies peacefully in old age, off the page. Is this a Gothic parody? A mockery of the genre's popularity? Or an elaborate experiment in narrative form? In any case, it's a curious early gem in Scott's corpus.
'Wandering Willie's Tale' (1824)
A masterclass of Burnsian horror, fans of 'Tam o' Shanter' would enjoy this one. Written in Scots, the story follows the travails of Steenie Steenson, a tenant of Sir Robert Redgauntlet during "the killing times", when royalist troops were persecuting the Covenanters. Trying to pay his rent, Steenie watches in shock as Sir Robert suddenly dies in a bloodcurdling manner. Without proof of payment, Sir Robert's heir demands payment. The despairing Steenie flees to a dark wood where he meets an overly attentive stranger who promises to bring him to the late Redgauntlet for the receipt. Steenie duly encounters his old persecutor, carousing with his dead friends, presumably in hell, and gets what he came for. But that's not the end of the story.
'My Aunt Margaret's Mirror' & 'The Tapestried Chamber' (1829)
Read in the unlikely context of the plush Christmas gift book in which the stories eventually appeared, The Keepsake for 1829, 'My Aunt Margaret's Mirror' and 'The Tapestried Chamber' repay an audience familiar with the conventions of the supernatural short story. A phantasmagorical tale and a ghost story, respectively, each delivers the motifs we demand: a magic mirror and a ghost. That said, neither piece is a straightforwardly Gothic work; nor are they miniature parodies or pastiches, as such. If anything, they advocate the mild supernatural strain of the mode, to adopt the phrasing of the first text's storyteller, Aunt Margaret. Her magic mirror titillates us, but plot-wise it is redundant. 'The Tapestried Chamber' glimpses a ghost of a long-dead murderer, but similarly, her presence is no more haunting than the family painting that captured her scowl while alive.
'Donnerhugel's Narrative' (1829)
Baron Arnheim sits alone after a day's hunting, when hasty if trepidatious footsteps assault the stairs of the hall. A fiend stalks the stable, a servant claims, greatly distressed. In the stables we eventually encounter a tall dark figure, Dannischemend, who seeks refuge for an entire year. The baron dutifully accepts. We might anticipate some foul deeds now, but no one in the castle could find fault with the guest. Right on cue, Dannischemend flees when the allotted time has passed. To comfort the baron, the sage tells him that his daughter will soon arrive to continue his lessons. But, he warns, evil will befall the house of Arnheim if Sir Herman treats her as anything other than a teacher. Is it a prophecy or a curse? A divine message or a mundanely paternal warning? Somewhat inevitably, the baron falls in love with Hermione. Angered by whispers against his mysterious bride, the baron spills holy water on the bride's forehead, inadvertently killing her. A solemn funeral is performed. Not all sorceresses are evil – don't be so prejudiced!
'The Bridal of Janet Dalrymple' (1830)
Formally an historical anecdote prefixed to a reissue of The Bride of Lammermoor, this story also looks like a Gothic short – a very short – story. After a brief history of the venerable Dalrymple family, the story rapidly unfolds: Janet has entered a secret engagement. Favouring his own match for his daughter, the father is furious. She breaks off her engagement to Lord Rutherford, who angrily curses her. Janet's wedding with her new fiancé is full of pomp but she remains silent. The passage suddenly bursts into a tale of horror. Hearing a shriek from the nuptial chamber, the guests find the bridegroom bloodied. The bride, when they locate her, sits in the corner "grinning at them, mopping and mowing", "in a word, absolutely insane". Two sentences later, she is dead, with no cause suggested. The bridegroom recovers but refuses to give his story. Not long after, he also dies in an unrelated incident. The full story can no longer be told with any credibility, though many men attempt to explain it away. A family curse or a warning not to mess with true love? You've been warned.
---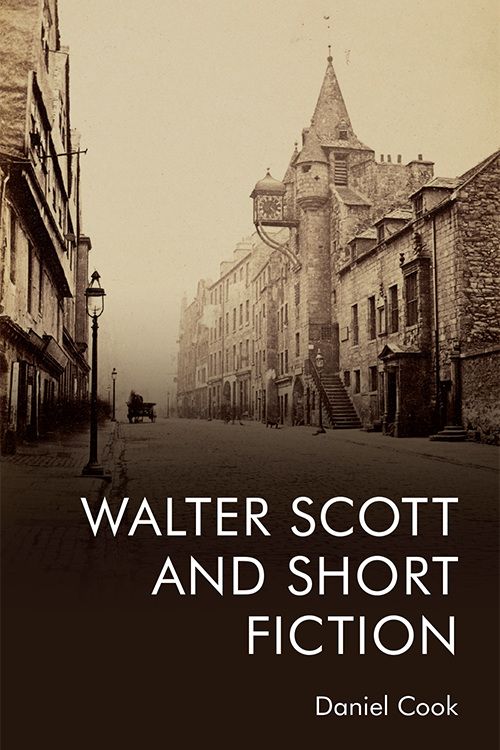 About this Book
This book is the first extensive study of seventeen works of short fiction by Walter Scott, one of Scotland's most influential writers of all time. It examines the author's only collection of short stories, Chronicles of the Canongate, periodical and gift-book pieces, and interpolated tales that appeared in the novels.
---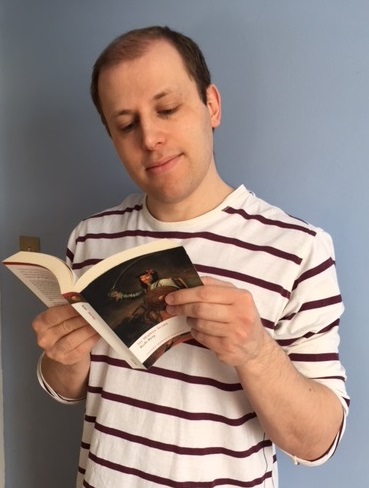 About the Author
Daniel Cook is a Reader in Eighteenth-Century Literature and Associate Director of the Centre for Scottish Culture at the University of Dundee. He is the author of Thomas Chatterton and Neglected Genius, 1760-1830 (Palgrave Macmillan, 2013) and Reading Swift's Poetry (Cambridge University Press, 2020).
---
Enjoy this blog? Read more like it here.