Wyatt Moss-Wellington is Assistant Professor in Media and Communication Studies at The University of Nottingham Ningbo, China. He is the author of Narrative Humanism: Kindness and Complexity in Fiction and Film and co-editor of ReFocus: The Films of Spike Jonze, both released by Edinburgh University Press in 2019.
Tell us a bit about your book
Wyatt Moss-Wellington: Narrative Humanism is a book that attempts to make kindness and generous thinking toward others central to film and narrative theory. It carves a space in philosophy for a definition of humanism that refers specifically to storytelling practices, describing both what we mean when we call a story "humanistic," and how we can perform humanistic readings of narrative texts. It uses a consilience of resources from cognitive science, anthropology, evolutionary biology and traditional hermeneutics to make each of its cases.
ReFocus: The Films of Spike Jonze is the first collection of scholarly essays on Spike Jonze, director of the films Being John Malkovich (1999), Adaptation (2002), Where the Wild Things Are (2009), and Her (2013), as well as many short films and music videos. I co-edited this volume with Kim Wilkins.
What inspired you to research this area?
Wyatt Moss-Wellington: In the humanities, I feel that many of us have been trained extraordinarily well to point out problems in human communication and interaction, and yet we are not so good at investigating those things that encourage us to be kinder to one another – the impetus for writing Narrative Humanism was, in part, frustration with this lack of forward-looking ethical focus in film and narrative theory. I also realised at some point that a lot of the films I was enjoying from the 2000s onward were being described as "humanistic" dramas in a variety of literature, so I wanted to investigate what that term meant to the people who were using it. I take as a primary case study what I call the "suburban ensemble" cycle of dramedy films that emerged in the new millennium, such as Little Miss Sunshine and The Kids Are All Right, which often get described as humanistic.
Regarding Spike Jonze, some time back Kim and I noted that we had a lot of overlap in our research interests and we'd been meaning to find a project to work on together – we were also thinking of an edited collection on Richard Linklater at one point, but I feel our work intersected most compellingly over Jonze's films. So that's how that project got started!
What was the most exciting thing about this project for you?
Wyatt Moss-Wellington: I have to say it's quite a blessing to be able to spend multiple years just thinking about a set of problems you're really interested in. One of the most substantial sections in Narrative Humanism comprises a "social narratology," which is essentially a giant catalogue of all of the many uses humans have found for narrative forms of communication. It was a real challenge to collate that entire list, and I'm grateful to have been given the time in my life to get absolutely lost in those thoughts and then come out the other end with something that I feel helps me (and hopefully others) understand the world a little better.
For Spike Jonze, it was working with a lot of people I really admired, my co-editor and the contributors – all such lovely people!
Did you discover anything particularly strange or surprising?
Wyatt Moss-Wellington: In my own contributions to the Jonze book, the writing process was really interesting and strange, and I discovered I could do things with words I didn't know I could do. One chapter hybridises the scholarly essay with a screenplay format in order to talk about Jonze's screenwriting. I kind of feel like a got away with something a bit outrageous there, it's a bit cheeky like Jonze is a bit cheeky, but the surprise was that the people I showed it to were really receptive to this kind of experimentalism in academic publishing. In my other essay on Adaptation I legit solved the problem of where original ideas come from. So there's that. You're welcome.
Did your research take you to any unexpected places or unusual situations?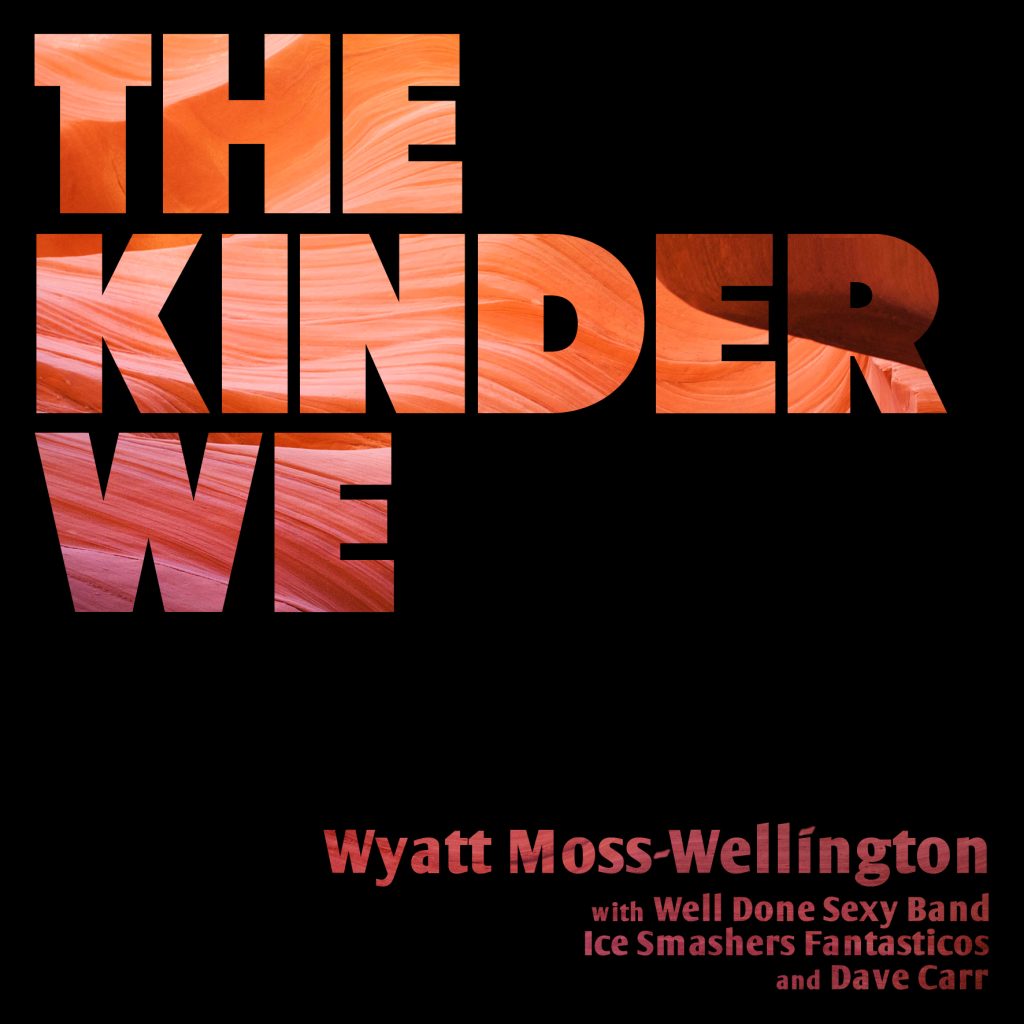 Wyatt Moss-Wellington: So I actually recorded a companion album of progressive folk songs concurrently while I was writing Narrative Humanism, and it's called The Kinder We. I think of these two works as in dialogue with each other: the expansive, theoretical book and the more personal, musical exploration on similar themes. I didn't mean to do that, though, it just happened – and the studio is always full of unusual situations. Especially when working with other musicians, as recording other people requires a concomitant sensitivity to the performer as well as the acoustics and engineering, and each time you record the emotional space and the aural space are a bit different. I guess that's one reason we do creative work, the inherent need to accommodate and adapt always takes you to unexpected places.
Has your research in this area changed the way you see the world today?
Wyatt Moss-Wellington: Absolutely. The whole point of Narrative Humanism was to articulate the benefits of attempting to think more generously about one another, to see one another as more complex, and so I challenged myself to do this while writing the book. The kind of media criticism one puts into the world rehearses ideas about others, and can make them habitual, a kind of writing-is-believing effect that translates into attitudes. I think that in listening to and writing more generously about other people and their stories, scholarly work can become more considerate of human frailties, consider consequences and paths forward rather than settling for admonitions levelled at the status quo. I guess this is a long-winded way of saying I'm probably less moralistic after writing this book! But at the same time, I think, more attuned to moral consequences and solutions.
I also know a lot more about Spike Jonze than I did a year and a half ago.
What's next for you?
Wyatt Moss-Wellington: Well, I'm plugging away at refining all of these notions of narrative and media "ethics" that keep coming up. Expect more on media ethics soon. I'd like to record another album too, which means finding time for music in my life… I'll let you know how that goes. Also, sparkling wine and cuddles. That's what's next for me: celebrating and sparkling wine and cuddles.
Wyatt Moss-Wellington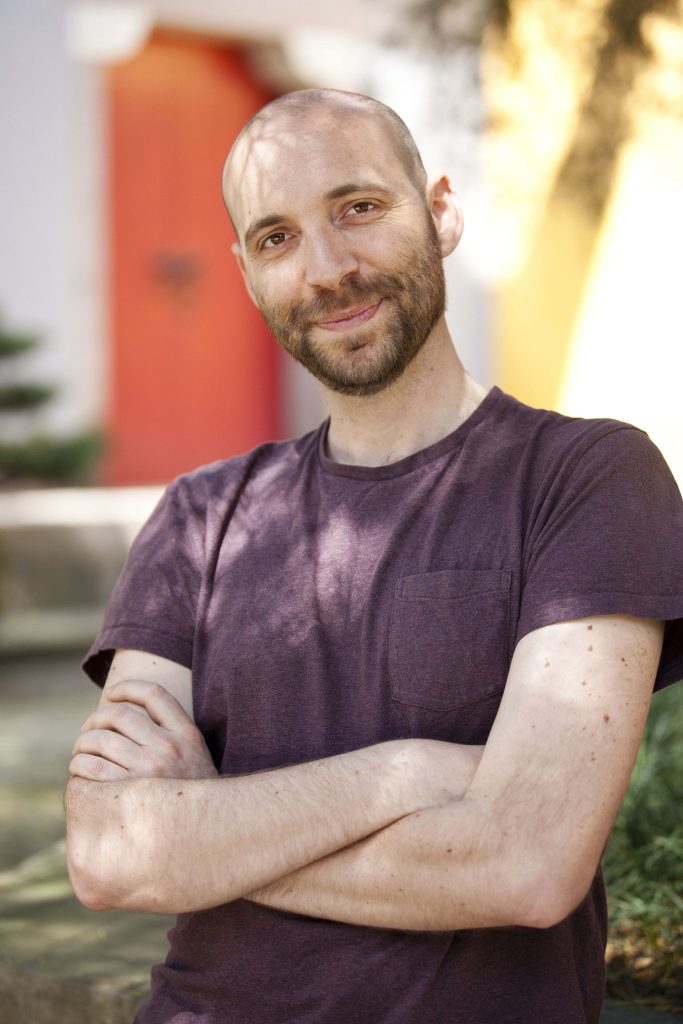 Wyatt Moss-Wellington is Assistant Professor in Media and Communication Studies. He is also Director of Teaching in the School of International Communications at The University of Nottingham Ningbo China. He authored Narrative Humanism: Kindness and Complexity in Fiction and Film and co-edited ReFocus: The Films of Spike Jonze. Both of the books were released by Edinburgh University Press in 2019. Wyatt is also a progressive folk multi-instrumentalist and singer-songwriter, and has released four studio albums: The Kinder We (2017), Sanitary Apocalypse (2014), Gen Y Irony Stole My Heart (2011) and The Supermarket and the Turncoat (2009).