Julie Anne Taddeo
As the most watched period drama in television history, Downton Abbey has met with popular success but not always critical acclaim. Historians in particular have criticized what they see as the series' conservative politics and nostalgic view of a Britain that never existed. As a historian – and I will admit it—a fan of Downton Abbey, I wanted to hear from colleagues who share a more nuanced view of the series and who, like myself, have used it to promote an interest in history to the general public. TV audiences are not a passive group—we watch period dramas for many reasons: the beautiful scenery and costumes may draw us in, but the story lines are what keep us engaged for multiple seasons. These are stories that help us understand the class, gender, and racial structures of the past, but they also speak to our own contemporary views, concerns, and desires.

This special issue includes the work of both British and American historians who explore the appeal of Downton Abbey, especially among American Public Television viewers who tend to be progressive in their politics but still have an undying fascination for the very aristocracy and royalty their country rejected in 1776! One of our contributors who teaches in a conservative southern state in the US, used Downton for a public lecture on Edwardian voting rights and discovered how this series could unite fans across the ideological and political divide. The issue also challenges the view that Downton is sexually conservative, even anti-feminist. In fact, the stories Downton (and other period dramas like Call the Midwife) showcase of women seeking reproductive freedom and sexual pleasure help connect the 20th century to our current #MeToo and #TimesUp era. Downton Abbey further helps us talk about threats to masculinity that men, past and present, have faced. As Britain (and the US) have been commemorating the ongoing centenary of World War I, historians can use Downton's war episodes to discuss the soldier's experience, physical and psychological trauma, and the post-war culture of memory.
The cover image of this volume is from my own visit to the Downton Abbey exhibition in New York City. Touring all over the world, this meticulously curated exhibit highlights what an international phenomenon the series has become, but it also shows how the material culture of the series—its clothes, dinnerware, costumes, and more—are now a part of history itself. And so, this special issue is about how we "consume" Downton—not just by watching it on a Sunday night—but in purchasing the accompanying books about life below and above stairs, its teas, jewelry, Christmas ornaments, wines, even stuffed animals, and of course, trips to Highclere Castle. And whether we, as historians, blog about the series or are part of university events that our employers use to raise the public profile of our institutions, we are marketing ourselves and being consumed in the process.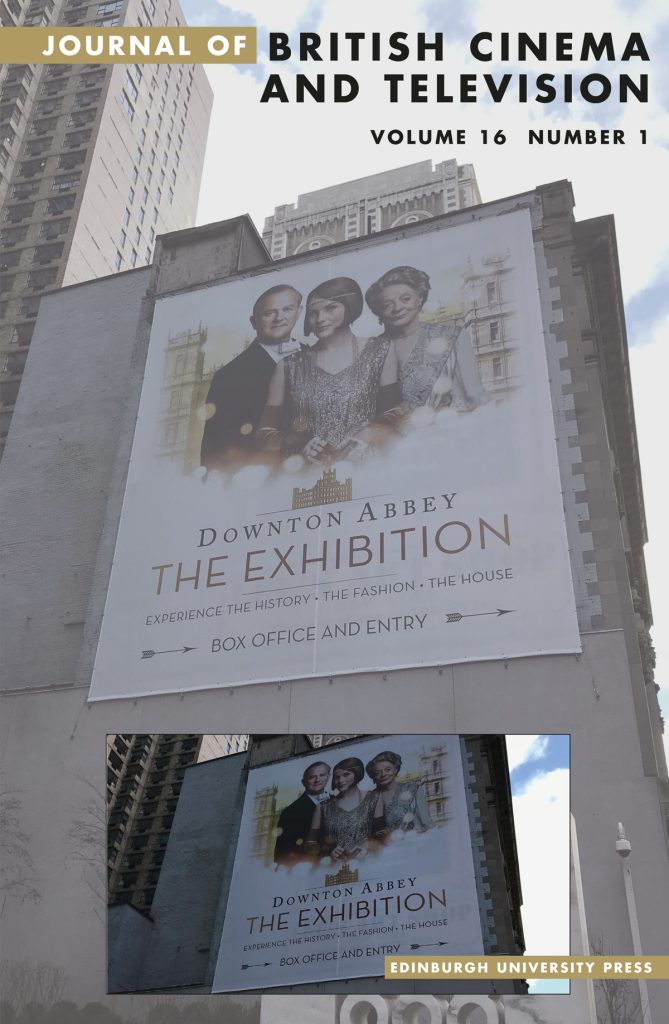 More and more the general public is getting its history from TV, and Downton Abbey — which lives on through streaming sites and in an upcoming movie–affords us new and exciting opportunities to share our knowledge beyond the classroom. Not everyone in our profession will be as fortunate as our contributor who worked as the on-site historical adviser to Poldark (dubbed "the new Downton Abbey)—but all of us can (and should) use period dramas to excite our students, whether they are 18 year olds in the classroom or retirees at a Downton-themed event.
---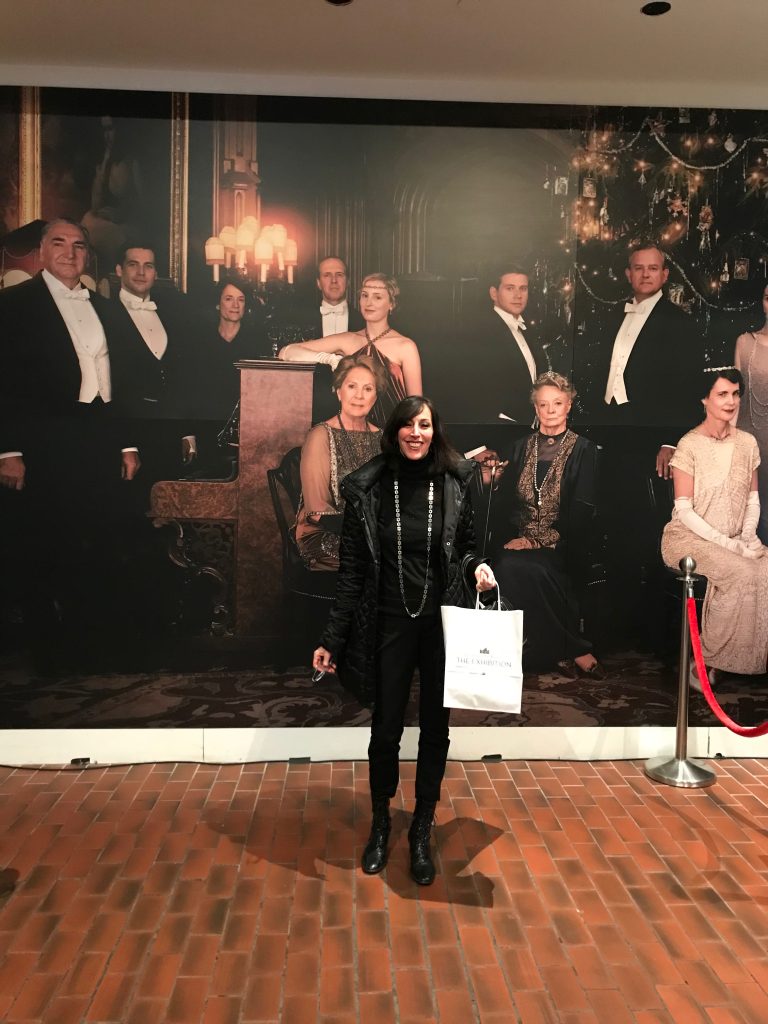 Julie Anne Taddeo teaches British history at University of Maryland, College Park, USA. She is the author of Lytton Strachey and the Search for Modern Sexual Identity (Haworth, 2002), and has edited/co-edited collections on Steampunk, the novelist Catherine Cookson, and British period drama television. Her most recent edited collection is Conflicting Masculinities: Men in Television Period Drama (I.B. Tauris, 2018).