By Murray Pittock
My book is a study of the Enlightenment in Edinburgh like no other. Using data and models provided by urban innovation and Smart City theory, it pinpoints the distinctive features that made Enlightenment in the Scottish capital possible.
Enlightenment in a Smart City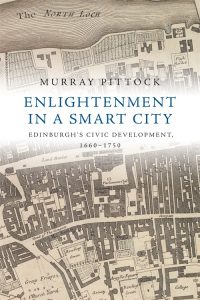 uses contemporary urbanist and innovation theory to explore the rich surviving data from early modern Edinburgh. It is an exciting read, bringing the streets of one of Europe's most compact capitals to life, charting the lives of lawyers, doctors, teachers, musicians, actors and dancers, the cosmopolitan nature of the city, its migrant communities, health costs and life expectancy. It charts the development of coach services, pubs, the housing market, the art trade and lost dog adverts. It shows that what makes a contemporary city innovative is what made Enlightenment Edinburgh innovative too, and in doing so demonstrates a model that can be used to understand for the first time how Enlightenment happened – and how it might happen again. And it does all this while exploring cultural change through the lived lives not of great thinkers, but of widows, pensioners, entrepreneurs and immigrants, to show us the Scottish capital as it was in the age of Union.
Enlightenment in a Smart City begins by asking:
What is the Enlightenment?
How can we call it "Scottish"?
How did the Enlightenment happen?
When did it happen?
Why did it happen in Edinburgh?
We need to agree what the Enlightenment was before we know that it happened, and these questions are tackled head on before showing that the nature of the city of Edinburgh itself-its compactness, its settlement patterns, its wealthy professionals and its highly educated and cosmopolitan population- generated the stories and the facts that made the Edinburgh of 1700 the Silicon Valley of its day. From there the book moves to looking at trades, arts, newspapers, publishing, Freemasonry, pubs and clubs, the Dutch, French and English in the city, the University and the churches, the ways they worked and the innovations they produced. This was Edinburgh; this is Enlightenment, because Smart City reveals that a formula for innovative change devised to explain the cities of today works just as well for the cities of the past, and so provides a model for the future.
---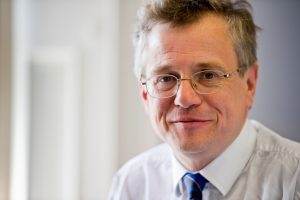 Murray Pittock works at the University of Glasgow, and is one of the UK's leading cultural historians, having transformed our understanding of Jacobitism, Romanticism and the long eighteenth century in a series of books over the last 25 years. He has held visiting positions at Yale, New York University, Trinity College, Dublin and many other institutions, and has been invited to speak at most of the world's top ten universities. He is Scottish History adviser to the National Trust for Scotland, and a regular contributor to the media on the culture, politics and history of the UK, with some 1600 appearances in 55 countries.