By Celeste-Marie Bernier and Andrew Taylor
Frederick Douglass. Just the name alone is enough to inspire us to think of a life lived in activism and an unceasing fight for social justice. But there are other names in the life story of Frederick Douglass that are far more unknown to us, those of his daughters and sons: Rosetta, Lewis Henry, Frederick Jr., Charles Remond and Annie Douglass.
The Douglass family worked tirelessly as civil rights activists, radical reformers, public educators, typographers, printers, proof-readers, business correspondents, officer managers, seamstresses, political campaigners, domestic carers and family archivists. All five children contributed to Douglass's public career as a freedom-fighter, newspaper editor, orator, statesman, diplomat and author. Living and working for social justice over 150 years ago, the Douglass family have much to inspire today's activists. Just as women, children and men working for equal rights in 2018 work in collectives and as part of worldwide movements devoted to the freedom struggle, so Frederick Douglass was no lone freedom-fighter. He not only worked as part of official reform organizations but he took inspiration from the activist campaigns led by Rosetta, Lewis Henry, Frederick Jr., Charles Remond and Annie Douglass.
Working together and against a changing backdrop of US slavery, Civil War and Reconstruction, the Douglass family fought for a new 'dawn of freedom'. In 2018 and during a Black Lives Matter era, the Frederick Douglass that is needed now is no immortal or infallible icon but a flesh and blood individual. It becomes even more urgent to recognize that his reform work was made possible not from his own solitary heroism but from his collaborative work with his family.
Marking 200 years since the birth of Frederick Douglass, If I Survive is a collection of previously unpublished essays, speeches, autobiographies and letters written by the women and men in the Douglass family. All of life can be found within these pages: romance, hope, despair, love, life, death, war, protest, politics, art and friendship…
An 'Undying' Love Story – read about the courtship of Lewis Henry Douglass to Helen Amelia Loguen in their powerful and beautifully lyrical intimate correspondence.

A War Story – read the letters of Lewis Henry and Charles Remond Douglass as they wrote to their father and mother amidst the sound of "shot and shell" while fighting as combat solders on the Civil War frontlines.

A Social Justice Story – read the essays and letters of Frederick Douglass and his family as they fought for "the cause of liberty" by every means necessary in a post-emancipation era.

A Family Story – read the personal autobiographies of the Douglass family as they remember that 'We Labored with our Father' in the "struggle for the cause of liberty".
For his lifelong rallying cry – "My Bondage and My Freedom" – we can now see a resistance struggle shared by all in a collective fight for "Our Bondage and Our Freedom".
If I Survive: Frederick Douglass and Family in the Walter O. Evans Collection publishes in September 2018.
Images credit: Walter O. Evans Collection, Savanah, GA
---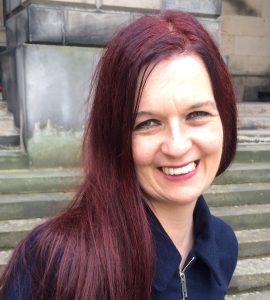 Celeste-Marie Bernier is Professor of Black Studies and Personal Chair in English Literature at the University of Edinburgh. She is the author of African American Visual Arts; Characters of Blood: Black Heroism in the Transatlantic Imagination; Suffering and Sunset; World War I in the Art and Life of Horace Pippin; Stick to the Skin: African American and Black British Art (1965-2015).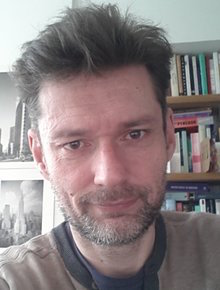 Andrew Taylor is a Senior Lecturer in English Literature at the University of Edinburgh.