By Dr Chloé Germaine Buckley
While researching my forthcoming book, Twenty-First-Century Children's Gothic, I have read a lot of scary stories written for children and young adults. Although the Gothic has always been part of children's literature, it has exploded in popularity since the turn of the twenty-first century. Nowadays, children's Gothic ranges across multiple genres, showcasing a real diversity of themes and styles. In the children's section of your local bookshop, you will find literary ghost stories, dark fantasy and paranormal romance series, neo Victorian novels, zombie horror, and Weird fiction. In this "Top 10 Must Reads" I've picked out some notable examples and personal favourites dating from the eighteenth century to the present. To make the task of selecting only ten books slightly easier, I've limited the list to British and Irish writers. This means I've not included the superlative Lemony Snicket and his Series of Unfortunate Events. So, I've cheated and mentioned them anyway! Writing a Top 10 is really difficult!

Horace Walpole's Hieroglyphic Tales (1798): Walpole published the first self-proclaimed Gothic novel, Castle of Otranto in 1764; the same year that the first children's novel went on sale. Hieroglyphic Tales couldn't be more different to Thomas Newbery's Tale of Goody-Two-Shoes, though. As Dale Townshend, notes, "horror drips darkly from Walpole's pen" in these tales of witches, devils and an archbishop who swallows a human foetus! All purportedly penned for a 9-year-old girl.
Lucy Lane Clifford's "The New Mother" (1882): This is very strange story from the Victorian Golden Age when writers inspired by the Grimms penned new fairy tales for the nursery. Here, two little girls determined to misbehave have their mother replaced by a "new mother" with glass eyes and a wooden tail. A key inspiration for Coraline (2002).
Frances Hodgson Burnett's The Secret Garden (1911): A lovely tale of gardening and blossoming childhood friendship, which also happens to riff on the Victorian Gothic. Although, in this case, the "madwoman in the attic" turns out to be Colin.
Helen Cresswell, Moondial (1987): Moondial was a childhood favourite of mine. This creepy time-slip ghost story turns real-life National Trust site, Belton House, Lincolnshire, into an emotionally charged Gothic space.
Celia Rees, Blood Sinister (1997): Rees' page-turning spin on Stoker's Dracula (1897) has everything. Its dual timeline narrative tracks a nineteenth-century Vampire as he closes in on his prey. There are gory scenes of blood transfusion, a terrifying private medical institution, and a strong feminist message.
Neil Gaiman's Coraline (2002): Gaiman's terrifying tale of a haunted house playfully rewrites elements of Lewis Carroll's Alice Through the Looking Glass by way of Freud's essay on the "Uncanny". Adapted by director Henry Selick into a sinister stop-motion animation in 2009, Coraline really kickstarts 21st Century Children's Gothic.
Bali Rai, City of Ghosts (2009): Rai's novel is a ghost story of sorts, one that takes readers back to Amritsar in 1919 when the British army murdered hundreds of Indian civilians. Harrowing stuff, but a truly important book about Britain's imperial past, which is all too often whitewashed.
Chris Priestley, Mister Creecher (2011): I don't like to have favorites, but I do, and it's Mister Creecher. This is a fantastically inventive reimagining of Mary Shelley's Frankenstein with a striking ending.
Derek Landy, (2007 – 2014): These books are a lot of fun. Landy hybridizes elements from so many genres, including the Lovecraftian Weird, his books are impossible to summarize in a sentence. Skulduggery Pleasant opens when a twelve-year-old girl is saved by a fire-ball throwing detective, who is also a skeleton. It gets weirder from there.
Francis Hardinge's The Lie Tree (2015): This book won the overall Costa Book of the Year award and it's not hard to see why. A neo-Victorian novel about a girl who aspires to escape the confines of her class and gender, The Lie Tree explores tensions between religion and science, the construction of gender, and contains a dark kernel of weird magic that will not be explained away.
---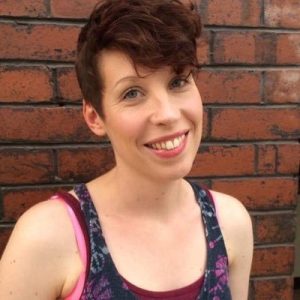 Chloé Germaine Buckley is Senior Lecturer at Manchester Metropolitan University. She writes about and teaches children's literature and culture. Her previous publications include articles on children's Gothic, Weird fiction, witches and the postcolonial Gothic. She is co-editor of the edited collection, Telling it Slant: Critical Approaches on Helen Oyeyemi (2017) with Sarah Ilott.
Twenty-First-Century Children's Gothic: From the Wanderer to Nomadic Subject publishes in November 2017.