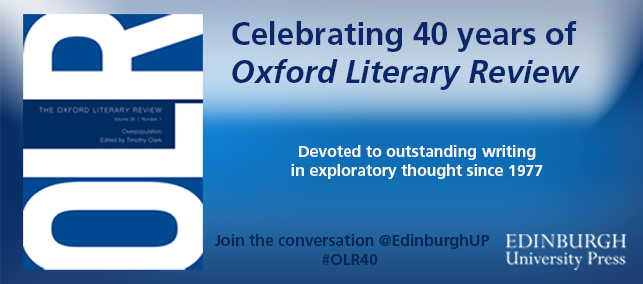 Marcel Proust once said, "Let us be grateful to the people who make us happy; they are the charming gardeners who make our souls blossom." Friendship, and the role it plays in life, is an interesting and varied topic explored throughout literature and philosophy, and extensively so by Maurice Blanchot.
A French writer, philosopher, and literary theorist, Blanchot is a key figure in exploring the relationship between literature and philosophy, as well as friendship. A core influence on post-structuralist thinkers such as Jacques Derrida and Gilles Deleuze, he wrote on a variety of subjects including death, friendship and politics.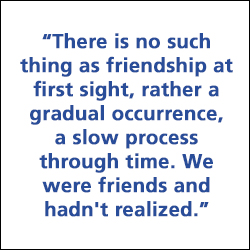 In his article 'For Friendship', published in OLR in 2000, Blanchot says, "There is no such thing as friendship at first sight, rather a gradual occurrence, a slow process through time. We were friends and hadn't realized." Similarly to Proust, Blanchot shows the importance of time. Furthermore, Blanchot uses personal analogies and experiences with people such as Dionys Mascolo, Raymond Queneau and Robert Antelme, weaved in with publishing anecdotes, in order to construct an interesting article about the mixed feelings and difficulties of real-life friendships.
Enjoy the full article, free until 15th October.
Subscribe to Oxford Literary Review
Keep up-to-date with all the latest writing in deconstruction, literary theory, psychoanalytic theory, political theory and related forms of exploratory thought.
Receive free access to all OLR content published from 2000.
For pricing information, visit our subscription information page or email journals@eup.ed.ac.uk.
Oxford Literary Review (OLR), founded in 1977 by Ian McLeod, Ann Wordsworth and Robert J. C. Young, is now celebrating its 40th anniversary. To celebrate, in each month of 2017 the Edinburgh University Press blog will highlight an influential article published in OLR.