An extract from the introduction of Spanish Erotic Cinema, edited by Santiago Fouz-Hernandez
If there is something that the various writings on aspects of eroticism in Spanish films reveal it is that it is impossible to understand the history of Spanish cinema without paying some close attention to the erotic. As Melero Salvador has shown, it is commonplace, especially outside of Spain, to associate post-Franco Spanish cinema with explicit sexual imagery (2014: 179). Numerous studies have demonstrated that such an association is not a cliché and that the erotic element of Spanish films is by no means exclusive to post-Franco productions. Indeed, sex and eroticism were important elements of some Spanish films since the silent period, starting from around 1916 with the short films produced for the private enjoyment of King Alfonso XIII that have been attributed to the Baños brothers and their Barcelona production company Royal Films (Gubern 2005: 9).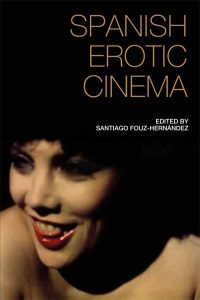 Eva Woods Peiró has established that many films of the 1920s were the 'product of the popular erotic novel', while Leigh Mercer has worked on some fascinating materials that would seem to form the basis for an early history of sex and pornography in Spanish cinema (2016 and in preparation). Even films produced during the most unlikely times, the 1950s and '60s, become all the more interesting to study due to the existence of 'double versions' for co-productions and exports: one censored for Spanish audiences and one uncensored with extra or longer scenes and different wardrobe for foreign, more liberated markets. The relatively recent availability of uncensored versions on foreign DVDs proves the significance of eroticism in the cinema of that period. The repressed erotic content that was already present in the cuts, fades to black, silences and wardrobe choices in the Spanish versions, has become visible. The production of double versions had always been denied by Franco's administration, but there was anecdotal evidence that proved otherwise: in January 1973 a film theatre in Santiago de Compostela (Cines Yago) exhibited the uncensored version of Rafael Moreno Alba's Las melancólicas/Exorcism's Daughter (1971) by mistake, drawing in unprecedented numbers of delighted spectators and becoming the talk of the town until a local authority investigated the case and corrected the error (see Alonso Tejada 1977: 141–3).
Find out more about Spanish Erotic Cinema on the Edinburgh University Press website
References
Alonso Tejada, Luis (1977), La represión sexual en la España de Franco, Barcelona: Luis de Caralt Editor S.A.
Gubern, Román (2005 [1989]), La imagen pornográfica y otras perversiones ópticas, Madrid: AKAL Comunicación.
Melero Salvador, Alejandro (2014), 'New Bodies, New Sounds: Rediscovering the Eroticism of the Transition', in Duncan Wheeler and Fernando Canet (eds), (Re)viewing Creative, Critical and Commercial Practices in Contemporary Spanish Cinema, Bristol: Intellect, pp.177–89.
---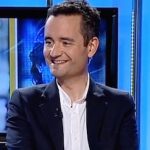 Santiago Fouz-Hernández is Reader in Hispanic Studies at Durham University. He is the author of Cuerpos de cine (2013) and, with Alfredo Martínez-Expósito, Live Flesh: The Male Body in Contemporary Spanish Cinema (2007). He is also editor of Mysterious Skin: Male Bodies in Contemporary Cinema (2009), co-editor of two other volumes and editorial board member of Studies in Spanish and Latin American Cinemas.