By Leemon B. McHenry.

15 February is the birthday of British mathematician and philosopher Alfred North Whitehead, born in 1841 – he would have been 155 today.
Whitehead delivered his masterpiece of metaphysics, Process and Reality, at the Gifford Lectures at the University of Edinburgh during the session 1927–28.
One early reviewer, Susan Stebbing, remarked in 1930:
'Whether it is the product of thinking that is essentially unclear but capable of brief flashes of penetrating insight; or whether it is too profound in its thought to be judged by this generation, I do not know.'
The Gifford Lectures audience included fellow British mathematicians, father and son Sir Edmund Whittaker and John Whittaker. John wrote that his father commented:
'If he had not known Whitehead well he would have suspected that it was an imposter making it up as he went along.'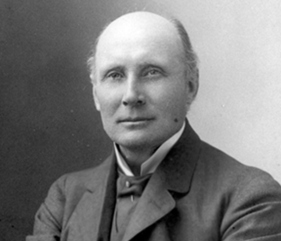 As an applied mathematician at Cambridge, Whitehead's early work was on Edinburgh physicist James Clerk Maxwell's electromagnetic field and its implications for our general conception of reality. Whitehead saw events, rather than the enduring substances of Aristotelian or Newtonian physics, as the fundamental units of reality. Whitehead's philosophy was nearly incomprehensible in its time, especially for his baffled Edinburgh audience.
But nearly 100 years later, Whitehead's work has an enormous international and interdisciplinary following.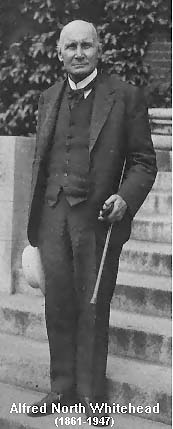 Whitehead called Edinburgh 'the capital of British metaphysics, haunted by the shade of Hume'. Prior to his Gifford Lectures, Whitehead had delivered his new vision on 'The Relatedness of Nature' before the Royal Society of Edinburgh in 1922.
Whitehead's Edinburgh connection continues today as Edinburgh University Press prepares to publish The Edinburgh Critical Edition of the Complete Works of Alfred North Whitehead, beginning in 2017. The published and unpublished works of Whitehead include 6 volumes of lecture notes, two volumes of correspondence, and critical editions of his monographs, including such works as Science and the Modern World and Process and Reality, in chronological order.
---
| | |
| --- | --- |
| | Leemon B. McHenry wrote his PhD thesis on Whitehead at Edinburgh in 1984 under the supervision of Professor Timothy Sprigge. His latest work is The Event Universe: The Revisionary Metaphysics of Alfred North Whitehead, Edinburgh University Press, 2015. He teaches philosophy at California State University, Northridge. |
Related links