By John Stephens, General Editor

In its first eight years of publication, International Research in Children's Literature (IRCL) has established the benchmark for how criticism in children's literature can blend some of the most innovative literary and cultural theories with perspectives not only from the 'hegemonic' criticisms of the Anglophone world but also from 'less visited' regions. In a virtual issue brought together to coincide with the IRSCL 22nd Biennial Congress, EUP showcases the variety and innovation of research that appears in this journal. The ten articles in the collection, available here, are symptomatic of the research from, and about, more than thirty countries that has appeared in IRCL, but also demonstrate not only that publications in the journal are at the forefront of research but also the advantages of looking at the field through a different lens. Where, for example, Karen Coats has produced a ground-breaking insight by examining children's poetry from the premises of cognitive studies, Katrina Gutierrez, in the first extended discussion of the significance of the concept of glocalisation for children's literature, demonstrates from literature of the Philippines how multiple sources and influences can be blended in ways that express unique meanings.
Elements of cognitive studies – whose entry into children's literature criticism has been largely pioneered by IRCL – also feature largely in articles by Roberta Silva and Sung-Ae Lee, who examine texts from Italy and South Korea, respectively. Lee demonstrates how effectively theory of scripts can function within adaptation theory, but such work also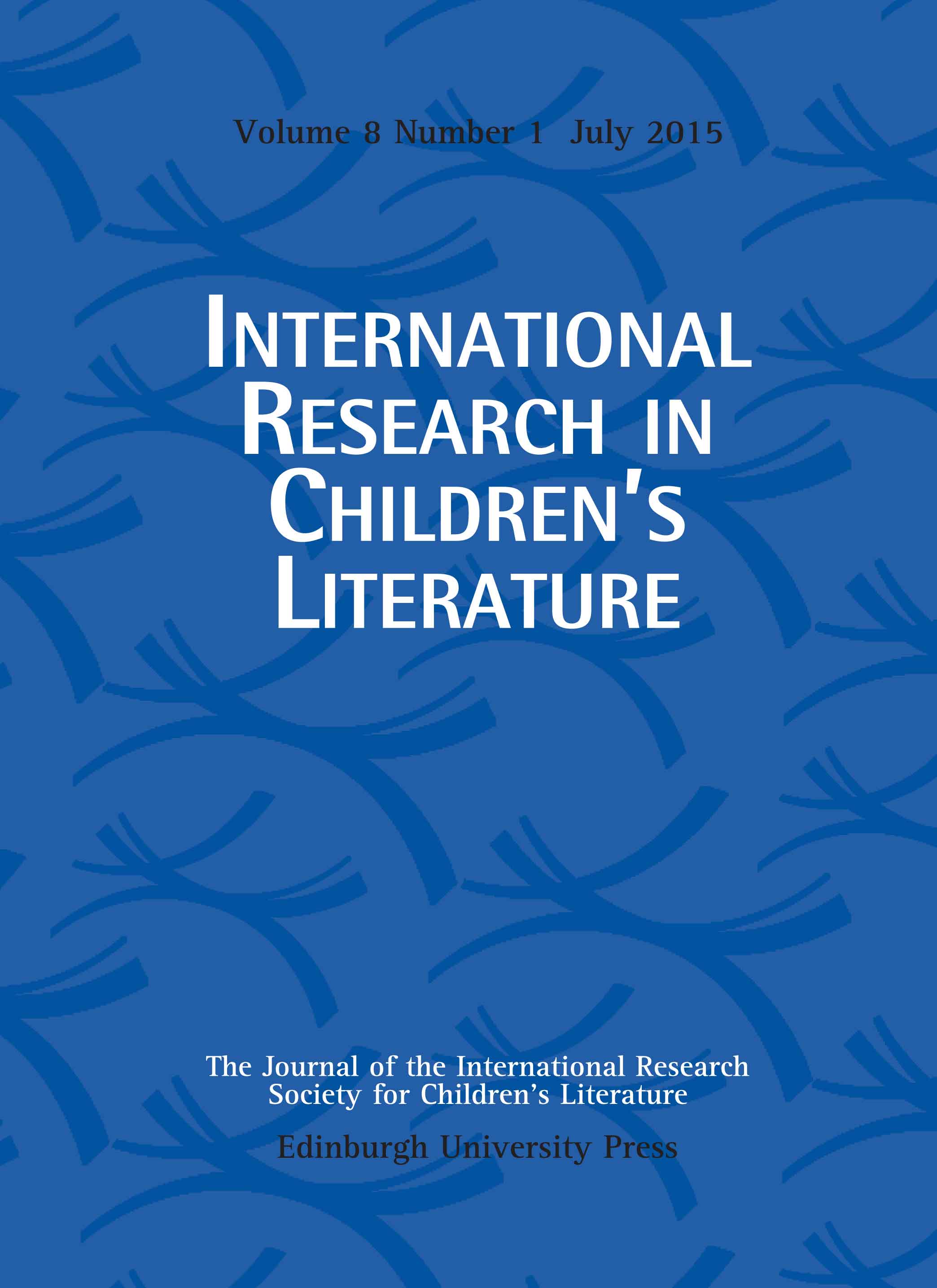 connects in one direction with Michelle Superle's study of literature of the Indian diaspora, and in another with Tran Quynh Ngoc Bui's observation that the function and significance of plots and motifs of apparently similar folktales across the world may perform differently in local cultural contexts. Various archaic modes of thought and custom endure as traces even though social apparatuses change.
The web of connections that emerge from mixing theories and localities in diverse ways can seem surprising, as when Susan Honeyman's account of what seems to be a publisher's genre, 'the war diary', resonates with Michelle Superle's reading of diasporic literature: fictive war diaries function 'both as a vehicle for voicing 'authentic' child perspectives as well as just another manipulation of these perspectives' (Honeyman), and 'like other young adult fiction, [diasporic texts] ultimately situate adolescents within insurmountable institutional forces that are much more powerful than any individual'. Similarly, Mavis Reimer's analysis of yet another genre, films about street children, argues that childhood can no longer be represented as a protected time and place of play, but the street child is rather 'the emergent normative subject of global capitalism'.
All of these articles are apt to shake up received approaches to children's literature. A final pairing of difference – articles by Alice Curry and Marek Oziewicz – illustrate such interrogative activity. Ecocriticism has had little attention in the field (and often only superficial attention), but here Curry – one of its most accomplished exponents – draws upon West African literature and criticism to show how western understandings of human subjectivity and self-other distinctions, for example, can be destabilised from the perspective of a different world view, and hence our nascent understandings of ecocriticism already need to be rethought. Oziewicz, through a combination of ideology critique and imagology which is characteristic of much criticism in European countries, explores how widely-read English authors perpetuate an attitude of politico-cultural superiority toward Eastern Europeans, in part because they share a specifically British stance of regarding the continent as alien and incomprehensible.
These articles challenge not only what readers think, but how they think about children's literature and culture. That, finally, is their common strength.