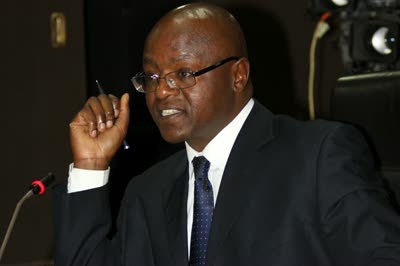 Dr. Onsando Osiemo is currently a legal practioner and researcher in Nairobi, Kenya. His areas of research are in international trade law and regional integration in Africa. He obtained his LLM and PhD degrees in international Law from the University of Amsterdam.
His article The Last Frontier: Sanitary and Phytosanitary Standards and Technical Regulations as Non-Tariff Barriers in Intra-African Trade  appeared in the February 2015 edition of African Journal of International and Comparative Law.
What role do Sanitary and Phytosanitary Standards play in international trade?
Sanitary and phytosanitary standards (SPS standards) and technical barriers to trade regulations (TBT regulations) play a positive role in the expansion of international trade by providing information, reducing transaction costs, guaranteeing safety and quality of goods and achieving the provision of public goods. However, they impact negatively on international trade when designed or applied to restrict imports and to protect local producers. The Negative application of SPS standards and TBT regulations to international trade turns them into non-tariff barriers (NTBs).
Among the incidences of NTBs reported in international trade, SPS standards and TBT regulations are the most frequently encountered, and most difficult to comply with. Furthermore, SPS standards and TBT regulations are more prevalent in agricultural trade, accounting for per cent of reported incidences, than in industrial trade, where they account for 34 per cent of the reported incidents.
What impact has this had on Africa's trade performance?
Despite Africa's integration effort, the continent's trade performance has been dismal. Africa accounts for only 2.8 per cent of world exports and 2.5 per cent of world imports in the years 2000 to 2010. Moreover, both of these export and import shares have been on a downward trend since 1970 in almost all African RTAs. In the period 2007 to 2011 intra-African trade exports amounted to 10.9 per cent of world African exports, while the share of intra-African imports to world African imports was 12.7 per cent. These shares are generally lower than those in other developing regions of the world. Ironically, one of the main causes of these low levels of intra-African trade is the high incidence of NTBs in intra-African trade.
What does your paper, available online now, assess?
The paper assesses the NTB provisions in three representative African Regional Trade Agreements (RTAs): the Common Market for Eastern and Southern Africa (COMESA), the East African Community (EAC) and the Southern African Development Community (SADC). It focuses on provisions relating to SPS standards and TBT regulations and the legal frameworks put in place to discipline such measures. The paper delves into the paradox of African countries' loud protest against developed countries' NTBs, generally, and SPS standards and TBT regulations in particular, which they condemn as barriers to African products' entry into developed countries' markets; while, on the other hand, African countries are found to apply these same NTBs against each other's products resulting in low levels of intra-African trade.
To read this paper or find out more about our journal African Journal of International and Comparative Law visit our site at http://www.euppublishing.com/doi/abs/10.3366/ajicl.2015.0115