By Gordon Graham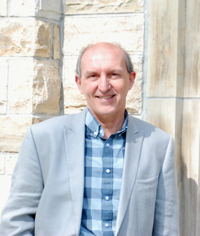 Scottish philosophy has regularly been identified with the 'School of Common Sense' because of the high regard in which Thomas Reid's Inquiry was held in his lifetime and for many decades thereafter. Nevertheless, some major Scottish philosophers predated Reid's writings, some of his contemporaries cannot plausibly be incorporated into this 'School', and some of those who followed him expressly rejected it. What then unifies them? One plausible answer is the centrality of moral philosophy within their philosophical inquiries as a whole.
More insight into this and other questions is given in a special sample issue, which begins with a paper on Reid and common sense by one of his best known interpreters, but it also draws attention to several other influences and approaches – Francis Hutcheson and Adam Ferguson from the 18th century, as well as the 19th century Scottish scourge of 'common sense', J F Ferrier.
The special online collection, Common Sense and Moral Philosophy, is available here.