Having won the Penny Pether Prize for his book Earthbound: The Aesthetics of Sovereignty in the Anthropocene, author Daniel Matthews joined series editor William MacNeil for a discussion on the book.
They discuss how Matthew's theory of language informed his interpretive praxis in Earthbound, why he took a Latourian turn in his writing, the climate crisis, and what's next for the prize winning author.
Watch their discussion below.
---
Prefer to read? Prior to the interview, Daniel Matthews also wrote down answers to William's questions in text format (Note: this is not a transcript of the video interview). See it here!
---
---
---
About the book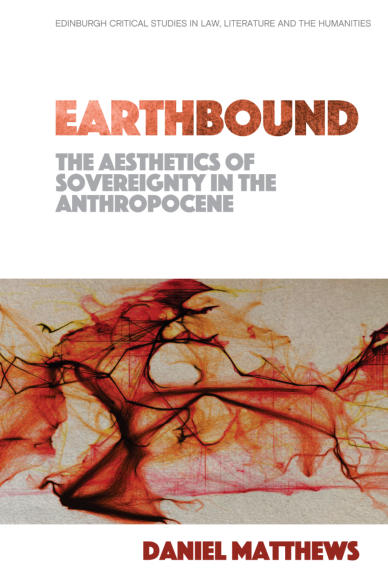 Winner of the Penny Pether Prize 2021
Examines how sovereignty inures us from the challenges associated with the climate crisis
Engages with the work of Bruno Latour, Simone Weil, Clive Hamilton, Jacques Rancière, Donna Haraway, Judith Butler, Giorgio Agamben, Stuart Elden and others
Presents an innovative theory of sovereignty's 'aesthetics' that contributes to contemporary debates in legal and political theory
Outlines the key challenges for law and politics provoked by the Anthropocene epoch
---
---
About the author
Daniel Matthews is Associate Professor of Law at the University of Warwick. He works in the fields of jurisprudence, political theory, and law and literature, with a particular focus on theories of sovereignty and political community. He is co-editor, with Scott Veitch, of Law, Obligation, Community (Routledge, 2018) and co-editor, with Tara Mulqueen, of Being Social: Ontology, Law and Politics (Counterpress, 2016). He serves on the editorial committees of Law and Critique and Law & Literature, at the latter he is the book reviews editor.