"What's wrong with that bed, Joe?"
— Samuel Beckett, Eh Joe (1965)
There is something conspicuously odd about many of the everyday objects depicted in Samuel Beckett's work. Items that are typically associated with the mundane, that usually sink into the background of everyday life, have a tendency throughout Beckett's oeuvre to stubbornly breach their ordinariness, often in ways that provoke closer inspection and deeper questioning of the material world than might otherwise occur.
In my article "Beckett's Bedrooms: On Dirty Things and Thing Theory", I propose that such subversive renderings of the material everyday can be fruitfully approached through the conceptual lens offered by "Thing Theory", a branch of materialist enquiry concerned with analysing moments when objects become "things" – that is, when objects lose their common or known context or value such that their physical or metaphysical condition is brought to the fore instead.
Inciting for the first time a critical dialogue between Beckett's work and the study of "things", I investigate in this article the peculiar evocations of bedroom items that appear in Beckett's early dramatic works for screen. Looking primarily at the teleplay Eh Joe, I discuss the manner in which Beckett's depictions of physical dirtiness persistently problematise and abstract the conventional functionality of everyday domestic objects in his work, not only causing ordinary items to seem less familiar and increasingly ambiguous or odd, but also impacting upon the dynamics between characters and their physical surroundings.
By acknowledging and analysing this strange treatment of the material everyday, "Beckett's Bedrooms: On Dirty Things and Thing Theory" sheds new light on Beckett's artistic and conceptual interest in the physical world, and, furthermore, suggests that this interest may have played an important role in shaping Beckett's distinctive dramatic practice.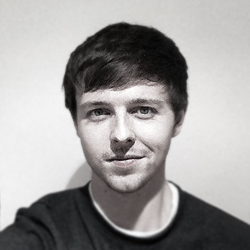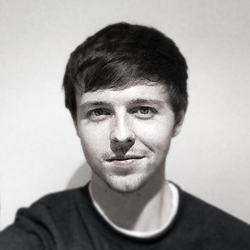 Our guest blog post was written by Alexander Price. He received his BA and MA from the Department of English and Related Literature at the University of York, UK. Alexander currently works as a visual design consultant and writer in London.
The full article, which appears in Journal of Beckett Studies is available online at:http://www.euppublishing.com/doi/abs/10.3366/jobs.2014.0102